What Is Marketing 360?
Get everything you need to manage and grow your business, all from a singular platform create your free account today to explore the platform and compare plans and pricing.
Who Uses Marketing 360?
Over 20,000 small businesses use our broader business commerce platform so they have everything they need to manage and grow their business in one place.
Where can Marketing 360 be deployed?
Cloud, SaaS, Web-based, Android (Mobile), iPhone (Mobile), iPad (Mobile)
About the vendor
by Madwire
Located in Fort Collins, U.S.
Founded in 2009
Phone Support
Chat
Countries available
Australia, Canada, United Kingdom, United States
About the vendor
by Madwire
Located in Fort Collins, U.S.
Founded in 2009
Phone Support
Chat
Countries available
Australia, Canada, United Kingdom, United States
Marketing 360 videos and images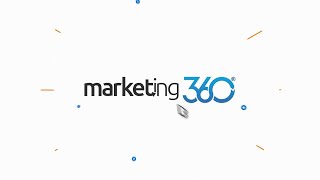 Compare Marketing 360 pricing with similar products
Starting price
US$25.00
US$50.00/month
N/A
US$20.00/month
Features of Marketing 360
Roy H.
Vice President Marketing in U.S.
Verified LinkedIn User
Used the Software for: 6-12 months
Great Team of Professionals to Work With
Comments: It all works together. That is incredibly important. You need all your sources to be able to come into one location and be tracked. Leads are the businesses life blood.If you can't track everything you do, you are just shooting in the dark.
Pros:
Most small businesses have a person to do their website, another to do their social media. Working with the team at Marketing 360 I have an expert in every field working on my businesses that are working together. They created a great logo, an incredible website that I have received major accolades for, social media, blogs, videos, etc. that all work together to make my business look professional and keep me on page one for all my keywords. Then they do all the things I hate doing like setting up and populating my CRM. They provide a calendar where my assistance can update my calendar. Then they do something most small businesses never do; they track EVERYTHING. We know immediately when something is working or not working. Most businesses are just shooting in the dark. This process take a while. If you only tried Marketing 360 for 6 months, you haven't given it a fair shake. Marketing takes a while. I know. I have been doing marketing for several years. It takes time to dial it in. Time busy business people do not have. That why I turned 99% of my marketing over to a TEAM, the team of Marketing 360; They work together to bring me customers and brand my business with a consistent message.
Cons:
I wish the calendar would tie into my other calendars. Other than that, I have been very satisfied with Marketing 360 and the software.
Madwire Response
4 years ago
Roy, thank you so much for your review and feedback. We appreciate and value the feedback. All ships rise together and we are excited to work with you and build your business up continuously. Thanks for your business.
Coach kenya C.
CWO/CHHC/OWNER/OPERATOR in U.S.
Health, Wellness & Fitness, 2-10 Employees
Used the Software for: 6-12 months
The CRM soft ware is not difficult to understand. For me it's about TIME BLOCKING ....
Comments: I enjoy my team [SENSITIVE CONTENT]. The entire experience from start until now has been professional. I like having the support. Speaking weekly is invaluable.
Pros:
The CRM soft ware is not difficult to understand. For me it's about TIME BLOCKING and actually taking the time to learn and push buttons. It's kind of like having a new cell phone. You learn new features along the way. I liked that everything is at your finger tips
Cons:
Maybe it was me. Maybe it was system interface errors. Not often but sometimes languages simply were not communicating. That's when you walk away and go have Margaritas. This happens in every situation where Tech is involved. Nothing to be concerned about .
Madwire Response
4 months ago
Hi, Coach Kenya. So glad to hear you've enjoyed working with our team. Please let us know if there's ever anything specific in the platform that is giving you errors or putting you into a margarita-induced state. Our tech team definitely wants to know about that stuff so we can address them. We're looking forward to working with you for years to come!
Derek S.
Event Strategy & Media in U.S.
Events Services, 11-50 Employees
Used the Software for: 1+ year
Social Media Management and Email Marketing at Breeze
Comments: Email Marketing, management and social media publishing.
Pros:
With Marketing 360 we have been able to improve the SEO og our agency online through keyword search and content management. Social media management in one solution saves time publishing content.
Cons:
The scheduling capability isn't effective since it fails to publish on some instances.
Jason L.
Sr Project Manager in U.S.
Printing, 11-50 Employees
Used the Software for: 1+ year
A comprehensive tool left untapped
Comments: For the most part, this runs in the background for me. I let the leads come in from our suite, follow up from our email notifications and pop in here occasionally to review our analytics. I know there's more we could do with the software, but I haven't the time to review it all and figure out what tools are best tailored to meet our needs.
Pros:
Vast analytics with the option to drill down to the most minute details. I love data and this does not let me down.
Cons:
There is more here than I may ever be able to use. I would love a set of tutorials geared towards typical positions such as Sales People, Project Managers, CSRs, Small Business Owners, Marketing Agents, etc. I have very little time to try to work my way through all the tools available and learn how to best incorporate them into my daily routine. If there was a tutorial page with the a bulleted selection of the most valuable tutorials for a Project Manager, learning how to best use this software would be much less daunting.
Isabella H.
Project Analyst in U.K.
Verified LinkedIn User
Information Technology & Services, 51-200 Employees
Used the Software for: 1+ year
Marketing 360 as the goal of your successful sales streams.
Comments: We use this software in our departments, for a single objective, this is to increase the balance or margin of our daily sales normally, which lately has caused effectiveness on a large scale, promoting a position of the companies, which has earned more relevant income, guarantee us the success, of the massive sales of all our products and available resources, that we offer to the digital public, reaching numerous people, with reviews and illustrations about the items we acquire.
Pros:
I am fascinated as primarily by various executions that the software exerts on a server in general, mentioning that it is one of the leading platforms to which it is dedicated worldwide, with quite positive qualities, because it significantly increases the productivity of an organization , for more stable and organic results, especially for precise work on large working scales, according to the terms of sales, financing, e-commerce or digital marketing on huge scales.
Cons:
It would be quite useful if this software implements a customization option of the platform towards our environment, in order to work in a more comfortable and familiar way, which will allow us to mobilize work performance, on a considerable scale, when we address business issues, which accesses a satisfactory source, both visually and when exercising its decline in its primary occupations, being an import option, which is not available.