15 years helping Canadian businesses
choose better software
What Is EmailOctopus?
EmailOctopus is the low-cost email marketing platform providing the essential features businesses and individual creators need to grow their mailing list and engage their audience. The easy-to-use email editor makes it possible to build both HTML-rich and simple plain text emails. While the automation and segmentation tools enable users to set up time-based autoresponders and drip campaigns, and deliver tailored messages to specific groups of subscribers.
Who Uses EmailOctopus?
Trusted by over 65,000 organisations and businesses to send over 28.5 billion emails.
Where can EmailOctopus be deployed?
Cloud-based
On-premise
---
About the vendor
EmailOctopus
Located in London, UK
Founded in 2015
EmailOctopus pricing
Starting Price:
US$8.00/month
EmailOctopus has a free version. EmailOctopus paid version starts at US$8.00/month.
Pricing plans
About the vendor
EmailOctopus
Located in London, UK
Founded in 2015
EmailOctopus videos and images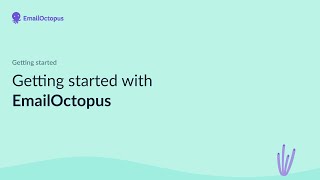 Features of EmailOctopus
CAN SPAM Compliance
Campaign Analytics
Campaign Management Software
Campaign Scheduling
Contact Database
Contact Management Software
Content Management System (CMS) Software
Customer Segmentation
Customizable Fields
Data Import/Export
Dynamic Content
Email Campaign Management
Email Marketing Software
Email Templates
Event Triggered Actions
Landing Pages/Web Forms
Lead Capture Software
Lead Management Software
List Management
Marketing Automation Software
Mobile Optimized Emails
Reporting/Analytics
Subscriber Management
Template Management
WYSIWYG Editor
Alternatives to EmailOctopus
RYAN
Trustee, Area 7 in US
Verified LinkedIn User
Higher Education Software, 1,001–5,000 Employees
Used the Software for: 2+ years
Reviewer Source
Best Email Service Anywhere
Comments: Outstanding. I have so much control and flexibility to use this service for so many bulk emailing applications and I can scale up or down to mirror my busy seasons. I have been thrilled with this service for years.
Pros:
I have been a user of EmailOctopus for years and have seen the company, services, and functionality grow and develop over time. The customer service has been extraordinary whenever I have had questions and I have always received highly respectful communications from this company. They know that your success makes them succeed as well so they are in your corner every step of the way and they treat customers fairly at all times. The ease and flexibility of this web-based program are outstanding and I have made recommendations in the past that have since been implemented. What the service is now is a godsend for anyone needing to send bulk emails whether frequently or occasionally because they allow you to scale up or down to your needs, which I see as further proof of their customer first philosophy. The setup is easy if you follow the instructions or ask for any help and once you are setup with amazon and email octopus, you can be confident that you will achieve everything you desire with this service. Best of luck to you all in future endeavors.
Cons:
None Exist. Try to change my mind. This service is outstanding.
Newspapers, 2–10 Employees
Used the Software for: 1-5 months
Reviewer Source
Fantastic Newsletter Publishing and List Maintenance Service
Comments: After a service I'd been using for eight years started developing functionality problems, I checked out competitors and came to EmailOctopus on the basis of a recommendation. Haven't looked back.
Pros:
Everything WORKS. It's easy to import lists. It's easy to set up lead capture pages to get new subscribers. It's easy to create newsletter templates. It's easy to publish campaigns and get them delivered.
Cons:
There's nothing I dislike about EmailOctopus, but if I could suggest one feature it would be social media account linking as opposed to having to manually post links to campaign emails to Facebook and Twitter.
Alternatives Considered: SendGrid
Reasons for Choosing EmailOctopus: My previous service was becoming more complex and less functional/reliable.
Switched From: Mailchimp
Reasons for Switching to EmailOctopus: The price was right and EmailOctopus handled specific functions I needed better than Sendgrid (I do use Sendgrid for some other projects).
Marketing & Advertising, 2–10 Employees
Used the Software for: 1+ year
Reviewer Source
A good affordable email marketing tool
Comments: Overall, I had a good experience, but I really wish that they fix their email builder, and it's buggy.
Pros:
Even though EmailOctopus(EO) is a relatively new tool but it has all the features you will expect it to have. The best this is that it's really affordable.
Cons:
The major problem with EmailOctopus is there UI of email builder. It's really bad and buggy. Also if you try pasting content from Ms-Word or Notion then it changes the formatting which is troublesome to edit. Also if you want to run referral programs for your newsletter then EmailOctopus has very few integrations. They also pushed new update for their forms which makes it compulsory to use it with iframe and not custom html tags. That makes it very static and you can't use your own designs.
EmailOctopus Response
last year
Hi Ankit, Thanks for the review and glad you love our value for money. In respects to your feedback around the email builder, you'll be glad to know we are overhauling it this year and making it much simpler to copy and paste from your favourite tools, while retaining the correct formatting. Our forms, as you've also mentioned, saw an update last year. I think you may have misunderstood the update, as we do not use iFrames and we never have done. All our forms can be style completely by you using CSS, and we have no plans to ever change that. We agree iFrames are not the right solution to use. If you'd like help styling your forms, please contact our team and we'd be glad to show you how.
Kat
Finance & Operations Officer in US
Nonprofit Organization Management, 2–10 Employees
Used the Software for: 6-12 months
Reviewer Source
This is an amazing tool for individuals and orgs who need email/outreach management on a budget!
Comments: The experience has been amazing! It has been transformative for our organization and its outreach.
Pros:
This was incredibly easy to adopt and use. Each part of the experience is highly clean and simplified. I highly appreciate how much functionality is included for the introductory prices.
Cons:
I just wish I could manually batch add contacts to lists. That is, add multiple contacts without needing to upload a CSV.
Alternatives Considered: Campaign Monitor, ActiveCampaign, MailerLite and Mailchimp
Reasons for Choosing EmailOctopus: Gmail obviously doesn't have everything we need, of course. We were doing everything pretty manually.
Switched From: Gmail
Reasons for Switching to EmailOctopus: Everything had higher price-rates and features we didn't need
Health, Wellness & Fitness, 2–10 Employees
Used the Software for: 6-12 months
Reviewer Source
The most cost effective email solution with no hidden bolt on extras
Comments: Ace. Pull your CSV files through already and close your mind-numbing, overcharging, 2-audience-limited mail company and make the switch. If you don't like it you're probably a bot.
Pros:
straight out of the box, the customer service is top-notch, real people, detailed responses not generic bs, and such an easy user interface you don't have to hunt for hidden features. fast, effective, reporting is top-notch. it takes care of everything without the expense of Mailchimp... actually, it makes Mailchimp look prehistoric in comparison.
Cons:
Really nothing has popped up that's been an issue, no extra charges, nothing.