What Is Airtable?
Airtable is the relational database for the rest of us. With a spreadsheet-like interface that anyone can use, realtime collaboration, and rich features like file attachments and reporting, Airtable is the friendliest modern database.
Who Uses Airtable?
Small business and teams within larger organizations
Where can Airtable be deployed?
Cloud-based
On-premise
---
About the vendor
Airtable
Located in San Francisco, US
Founded in 2013
Airtable pricing
Starting Price:
US$12.00/month
Yes, has free trial
Yes, has free version
Airtable has a free version and offers a free trial. Airtable paid version starts at US$12.00/month.
get a free trial
About the vendor
Airtable
Located in San Francisco, US
Founded in 2013
Airtable videos and images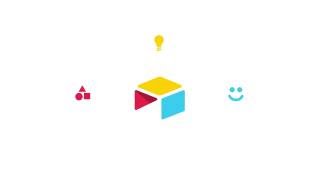 Features of Airtable
API
Access Controls/Permissions
Advertising Management
Alerts/Notifications
Approval Process Control
Asset Categorization
Asset Library
Asset Sharing
Backup and Recovery
Brainstorming
Brand Guidelines
Budget Management
Budgeting/Forecasting
Business Process Automation
Calendar Management
Calendar/Reminder System
Campaign Management Software
Campaign Planning
Channel Management Software
Client Management
Client Portal
Client/Property Matching
Collaboration Tools
Commenting/Notes
Communication Management
Compliance Tracking
Contact Database
Contact Management Software
Content Management System (CMS) Software
Content Publishing Options
Cost-to-Completion Tracking
Create Subtasks
Customer Database
Customizable Branding
Customizable Fields
Customizable Templates
Dashboard Software
Data Capture and Transfer
Data Dictionary Management
Data Import/Export
Data Replication
Data Storage Management
Database Conversion
Deployment Management
Digital Asset Management Software
Discussions / Forums
Document Management Software
Document Review
Document Storage
Drag & Drop
Email Management Software
File Management
File Sharing Software
For Creative Agencies
For Small Businesses
Forms Management
Full Text Search
Gantt/Timeline View
Goal Setting / Tracking
Idea Management Software
Inbox Management
Integrations Management
KPI Monitoring
Kanban Board
Knowledge Management Software
Lead Management Software
Lead Qualification
Marketing Calendar
Metadata Management
Milestone Tracking
Mobile Access
Multi-Campaign
Multi-Channel Campaigns
Percent-Complete Tracking
Pipeline Management
Portfolio Management
Prioritization
Product Data Management Software
Product Lifecycle Management Software
Product Roadmapping
Progress Tracking
Project Management Software
Project Planning Software
Project Planning/Scheduling
Project Tracking Software
Publish Scheduling
Real Time Editing
Recurring Tasks
Referral Tracking
Reporting & Statistics
Reporting/Analytics
Reporting/Project Tracking
Requirements Management Software
Resource Management Software
Sales Pipeline Management
Search/Filter
Segmentation
Single Sign On Software
Social Media Integration
Status Tracking
Strategic Planning Software
Surveys & Feedback
Tagging
Task Editing/Updating
Task Management Software
Task Progress Tracking
Task Scheduling
Task Tagging
Template Management
Third Party Integrations
Time & Expense Tracking
Time Tracking Software
Version Control
Visual Modeling
Visualization
Web-based Deployment
Workflow Configuration
Workflow Management Software
Randy
UX Researcher in US
Verified LinkedIn User
Information Technology & Services, 10,000+ Employees
Used the Software for: 1+ year
An amazingly capable tool I use daily
Comments: I use it for planning, status tracking, record keeping, data compilation, and most importantly - qualitative data analysis. It's allowed me to do that kind of analysis more effectively and efficiently than in the past.
Pros:
Airtable combines the ease of use of a spreadsheet with the capabilities of a relational database. I have set up some rather complex qualitative data analyses on airtable that have really enhanced and sped up my workflow. The ease of use of the interface, combined with the relational abilities, and the multiple ways to view/interact with the data, are unmatched with any other tool I've used. It has literally opened up new capabilities for me.
Cons:
Some aspects of using it are not especially intuitive; took a little getting used to. I wish it had more complex formula capability, like the Excel formulas (and even VBA while I'm dreaming).
Verified Reviewer
IT Director in Panama
Verified LinkedIn User
Publishing, 51-200 Employees
Used the Software for: 2+ years
The Backbone Of Our Inventory And Recurring IT Expense Tracking
Comments: The problem of tracking our computer assets and which user is using the device has been solved. We change hands for our devices very frequently so this has helped us to easily change an assigned user for a device at a moment's notice. Also we are able to improve on our inventory being able to easily capture serial numbers by scanning hardware and taking photos to correctly identify devices.
Pros:
The flexibility to add data from multiple devices and also multiple persons at the the same time.We used AirTable mainly for our Inventory tracking which is very dynamic as most of our assets change hands frequently so we can easily update who is assigned what device and for our recurring IT expenses we are able to easily track every recurring expense and see at any time the total expense for the month.
Cons:
We have been using Airtable for over two years and to date we do not have any feature missing. Our experience has been very favorable.
Kerols
Medical representative in Egypt
Medical Devices, 201-500 Employees
Used the Software for: 6-12 months
I love airtable
Pros:
Amazing application for business and personal use. Saving your documents as a data and its on-line , i think this is the most useful online database appAnd it's easy to use
Cons:
Only thing is, as being a free user, I am missing the blocks, since they moved to premium version now. I am not asking many, would be just nice to give a single block per base for free-users... Leaving it to the developers
Alternative Medicine, 2-10 Employees
Used the Software for: 2+ years
Data collection powerhouse & beautiful intuitive forms
Comments: I love everything about Airtable and it's an invaluable part of my business operations. I use it daily. I have created so many forms and I used multiple other software's in the past to collect data from my students. I found that every single other software that I used had limitations and costs associated with it that just continue to go up the more forms I created. The thing I love the most about Airtable is that it has a beautiful interface, it's free to use, and I don't ever lose access to my data.
Pros:
I love everything about the forms in Airtable. They are completely customizable. They populate the data in an easy-to-read spreadsheet. It sends me automatic notifications every time that someone fills out a form. It keeps all of my systems and my school organized because I have a form for everything and there are no limits on how many forms I can have it really has allowed me to create a beautiful system of collecting data.
Cons:
There's a ton of features in Airtable that I don't use. I think when I first started I spent a long time trying to figure out how I can use their other features. However, I don't think that every feature that they have is worth using. However, since there is no cost to Airtable that doesn't matter.
Verified Reviewer
Executive Director in US
Verified LinkedIn User
Nonprofit Organization Management, 2-10 Employees
Used the Software for: 6-12 months
Airtable is my new bestie. (Nonprofit)
Comments: The interface is beautiful, user friendly, and with the incredible variety of field types, powerful views and filters, you can accomplish almost anything in here. I used Sharepoint Lists and Microsoft Flow at a previous organization, and this is a million times better. What a beautiful piece of tech!
Pros:
This software is incredibly powerful, and once you get the hang of it, pretty simple to use. We are so grateful for the nonprofit discount, which makes it affordable for our organization. We're using it to manage grant applications and awards in tandem with other software such as Typeform, Gmail, Google Drive, and Slack. It has many powerful built in automation capabilities, and works very well with Zapier for even more power.
Cons:
Airtable can take some effort and training to learn and master, in order to use it to it's maximum capacity.
Alternatives Considered: monday.com, ClickUp and Microsoft Excel
Reasons for Choosing Airtable: Airtable is so much more powerful. It can integrate with hundreds of other apps.
Switched From: Microsoft SharePoint
Reasons for Switching to Airtable: Airtable met our needs with the variety of extensions, automations, public facing forms, interfaces and dashboards, and integrations with software we needed to make the system function.