Local product
What Is MentorCity?
MentorCity offers comprehensive, easy-to-use and cost effective online mentoring software for companies, schools and associations for their member engagement, succession planning, leadership development, and diversity and inclusion strategies. The MentorCity platform saves organizations time and money by minimizing matching responsibilities, allowing program administrator(s) to focus their efforts on building a mentoring culture that achieves exceptional business results.
Who Uses MentorCity?
Companies, associations and schools.
Where can MentorCity be deployed?
Cloud, SaaS, Web-based, Android (Mobile), iPhone (Mobile), iPad (Mobile)
About the vendor
MentorCity
Located in Toronto, Canada
Founded in 2011
Phone Support
Languages
English, French
MentorCity pricing
Starting Price:
Not provided by vendor
Yes, has free trial
No free version
MentorCity does not have a free version but does offer a free trial.
get a free trial
About the vendor
MentorCity
Located in Toronto, Canada
Founded in 2011
Phone Support
Languages
English, French
MentorCity videos and images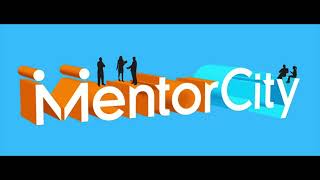 Features of MentorCity
Action Item Tracking
Appointment Scheduling Software
Content Library
Enrollments/Onboarding
Goal Management
Mentor/Coach Matching
Mentoring Program Management
Participant Profiles
Program Evaluation
Progress Tracking
Alternatives to MentorCity
Cynthia
CEO in U.S.
Verified LinkedIn User
Used the Software for: 6-12 months
MentorCity provided the best possible solution at an affordable fee for managing mentoring programs.
Comments: In the past we managed the mentoring program with spreadsheets, survey software, and email. This is so much easier and having all the information about our program contained in one "bucket" helps to manage the organization's program without missing items.
Pros:
The system is easy to use and the customer service is amazing! Very responsive and helpful. I was looking for an affordable product to manage a non-profit mentoring program. After researching such systems, experiencing the demonstrations, and working with team, I know I found the perfect solution.
MentorCity Response
4 years ago
Thank you for the terrific review, Cynthia. It has made our day! It's been a pleasure working with you.
Daniele
WLP Mentoring Committee member in Canada
Pharmaceuticals, 201-500 Employees
Used the Software for: 1+ year
First-class support for the launch of our mentoring program
Comments: I enjoyed learning about using the platform and endorse the mentoring practices that are supported by Mentor City. The technical service is prompt, courteous, creative and comprehensive.
Pros:
Database of participants with ability to create customized attributes: specialized and soft skills Ability to suggest mentoring partners based on profile elements Access and tech support: easy to contact a tech representative by email or online, expert (and patient) response in a timely manner Messaging functionalities that can be customized and grouped by categories (mentors, mentees, individuals) Repository of our courses, videos, resources all in one location Gamification of the program with points and badges to encourage participation Ability to create and receive feedback within the platform
Cons:
Medium to high learning curve for the administrators Would appreciate improvements on how to sort and customize the analytics within the platform (although can be done with external tools by downloading reports), format and export useable feedback reports to present to our organization board, making mass "update" on one field without potential negative impact to the other fields.
MentorCity Response
5 months ago
Thanks for your wonderful review, Daniele. It is a pleasure working with you and the WLP committee. Lots of new admin reporting capabilities coming soon :-)
Kevin
Programmer Analyst in Canada
Information Technology & Services, 501-1,000 Employees
Used the Software for: 1+ year
Exceptional functionality and support
Comments: The initial setup was quite simple and easy to implement. Clients seem to be active and using the system.
Pros:
The algorithm to find mathces.
Cons:
(admin side), missing flexibility to customizing it to our needs.
Susan
National Mentoring Coordinator in Australia
Design, 2-10 Employees
Used the Software for: 6-12 months
Thank goodness for MentorCity!
Comments: MentorCity has automated our manual mentoring program for Building Designers, freeing up my time as our association's mentoring coordinator and assisting with our expansion of mentoring our members nationally. As our mentoring program continues to grow, MentorCity's functionality will assist us in more ways we ever thought possible - by fully automating mentoring relationships and allowing our members in remote areas of Australia to be part of the program. In addition, having a professional on-line mentoring program has helped our association gain traction with not just our members, but our industry partners and government agencies. The support provided by the staff at MentorCity has been exceptional – helpful, rapid, responsive - even with the time difference between Australia and Canada. We have been able to grow and improve our mentoring abilities, whilst decreasing time managing the program – thank goodness for MentorCity!
Pros:
Has automated our manual mentoring program and allowed our association to expand our mentoring. The software was easy to set up and use - both as an administrator and as mentor/mentee. Can customise the software to meet our needs. MentorCity staff have been helpful, rapid and responsive.
Cons:
There is nothing we don't like about MentorCity.
MentorCity Response
3 years ago
Thank you for the wonderful review, Susan. It has been such a pleasure working with you.
Ike
Sr. Officer, Service Learning and Diversity Outreach in Canada
Education Management, 10,000+ Employees
Used the Software for: 6-12 months
High impact
Comments: MentorCity's software has empowered our students to connect with mentors quickly and to efficiently receive guidance and support throughout the medical school application process. Tasks which would take hours have been automated, freeing up staff time to focus on other areas to add value. This has ultimately, helped us to grow the number of supported mentors and mentees, create an enhanced experience for participants, and track their mentoring experiences.

With MentorCity's help, we were also able to launch our program within our tight timelines as their response time is speedy, and the team is excellent, very personable, and easy to work with.
Pros:
Easy to use and scale Reduced admin time
Cons:
Very satisfied with their product and service
MentorCity Response
3 years ago
Thanks so much, Ike. It has been a real pleasure working with you and your team. Looking forward to celebrating many more mentoring relationships through your programs with us.