Pipefy
What Is Pipefy?
Pipefy is a no-code workflow management software that makes business processes such as purchasing, onboarding, and recruiting hassle-free, so requesters, processors and managers are more efficient.
Read more
By empowering non-technical workers to create and automate workflows without IT support, Pipefy enhances speed and delivers higher quality outcomes. Pipefy is now used in over 150 countries by companies of all sizes and leading enterprises such as Visa, IBM, Volvo, Santander and Kraft Heinz.
Read less
Who Uses Pipefy?
Managers looking to standardize and run complex processes and workflows through a Kanban-style user experience, without the need of IT, technical skills or professional services.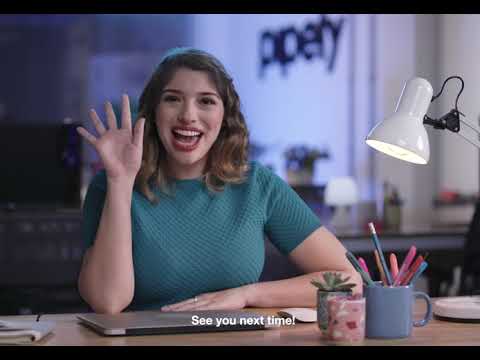 Not sure about Pipefy? Compare with a popular alternative
Gabriela
product owner in Brazil
Verified LinkedIn User
Human Resources, 11-50 Employees
Used the Software for: 1+ year
An amazing tool to automate workflows
Comments: With Pipefy our sales process became much more organized and automated. We also use all data extraction for analysis, through the reports generated on the platform
Pros:
I love using Pipefy to: 1. optimize workflows 2. help our team manage sales tickets 3. create the best onboarding experience for our customers
Cons:
I have difficulty using integrations with some APIs, but the platform has several help forums
Fabrício Yutaka
Founder in Brazil
Verified LinkedIn User
Marketing & Advertising, Self Employed
Used the Software for: 6-12 months
Alternatives Considered:
Pipefy or Trello?
Comments: Small business owners can easily hire new collaborators and Pipefy helps to "teach" them the processes. Team leaders/managers can empower their team by giving them the chance to decide and build the best process for their work.
Pros:
That's the most common question I hear. If you don't have a minimum process established, you should use Trello. But, if you already have some business process designed for your routines — and need to guarantee they're followed, then your choice is Pipefy. Best of all, Pipefy is like a Lego, so, you can change and rearrange the process and its phases as you evolve them over time. You don't need to exaustly plan ahead every detail.
Cons:
Some changes in the process are possible only at the cost of "losing" some historical data. For example, you can't move a field from phase A to phase B. You have to recreate it as a new field and delete (or hide) the old one.
Alexandre
Executive Director in Brazil
Management Consulting, 2-10 Employees
Used the Software for: 2+ years
Alternatives Considered:
Best Platform for Process Management
Comments: It is a great Platform for Workflow and Process Management.
Pros:
Easy to create, automate, and modify any type of workflow in your processes providing an efficient communication flow with all stakeholders and generates important metrics to control and monitore the execution of projects, tasks, routines, requests, etc.
Cons:
The integration should be done directly by the user, without the need to involve the Pipefy Dev Team.
Bruna
Graphic designer in Brazil
Verified LinkedIn User
Accounting Software, 1,001-5,000 Employees
Used the Software for: 6-12 months
Pipefy as a managing team tool
Comments: My overall experience with pipefy is great, and I enjoy working with it because I can easily track my work, write down important informations about each task, I can see what my colleagues are currently working and report daily job reports to my manager so he can see the tasks that are just sitting around.
Pros:
Some features that I really like about pipefy, is that it's really intuitive and easy to use, being similar to other Kanban style tools and websites. It allowed me to track my work, by creating different columns that show in which stage the jobs are. It has a fresh user interface, using light colours and doesn't hurt our eyes.
Cons:
I didn't like is that we are not allowed to change the colours of the tool.
Caroline
Channels Manager in Brazil
Hospitality, 51-200 Employees
Used the Software for: 6-12 months
Awesome
Comments: Here we could create and develop very manual process in an easiest and automated way, which improve our results and evaluate our road to the success. All in one complete, very efficient and confident tool, Pipefy really does the difference in our daily work.
Pros:
The easy way to built forms, flows and all project management here, also the CRM and communication tools we can set up, automations and integrations between different tools are really easy and a game changing here, because we can do all these in only one software, where all our team can have access and contribute, it saves a lot of time and work.
Cons:
All the flows have to be created from a pre-formatted template or from the zero. There is no an addaptation we can do from a sheet or another software we have used, for example. It would help a lot if we wanted to migrate from another platform to Pipefy.