15 years helping Canadian businesses
choose better software
What Is Pipefy?
Pipefy is the no-code process and workflow management platform that gives businesses a secure, easy-to-use tool to build, automate, optimize, and orchestrate any type of process.
Pipefy is designed to make security, integration, and everyday use easy and intuitive. Key features include 300+ native connectors, a built-in security suite, artificial intelligence capabilities, process templates, customizable forms, rules and conditionals, and some of the fastest time-to-value in the market.
Who Uses Pipefy?
Managers looking to standardize and run complex processes and workflows through a Kanban-style user experience, without the need of IT, technical skills or professional services.
Where can Pipefy be deployed?
Cloud-based
On-premise
---
About the vendor
Pipefy
Located in San Francisco, US
Founded in 2014
Pipefy support
Phone Support
24/7 (Live rep)
Chat
Languages
English, Portuguese, Spanish
Pipefy pricing
Starting Price:
US$25.00/month
No free trial
Yes, has free version
Pipefy has a free version and does not offer a free trial. Pipefy paid version starts at US$25.00/month.
Pricing plans
get a free trial
About the vendor
Pipefy
Located in San Francisco, US
Founded in 2014
Pipefy support
Phone Support
24/7 (Live rep)
Chat
Languages
English, Portuguese, Spanish
Pipefy videos and images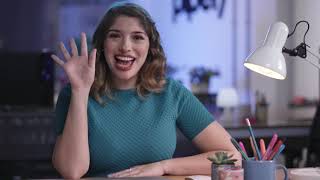 Features of Pipefy
360 Degree Feedback Software
@mentions
API
Access Controls/Permissions
Account Alerts
Account Management Software
Accounting Software
Accounts Payable Software
Accounts Receivable Software
Activity Dashboard
Activity Tracking
Alerts/Escalation
Alerts/Notifications
Applicant Tracking Software
Approval Process Control
Assignment Management
Audit Trail
Auto-Responders
Billing & Invoicing
Business Process Automation
CRM Software
Calendar Management
Candidate Management
Cataloging/Categorization
Collaboration Tools
Commenting/Notes
Communication Management
Compliance Tracking
Conditional Logic
Contact Database
Contact Management Software
Core Accounting
Create Subtasks
Customer Database
Customer Engagement Software
Customer History
Customer Statements
Customizable Forms
Customizable Reports
Customizable Templates
Data Extraction Software
Data Import/Export
Deployment Management
Document Management Software
Drag & Drop
Electronic Forms
Email Campaign Management
Email Management Software
Email Templates
Email-to-Task Conversion
Employee Database
Employee Management
Employee Profiles
Feedback Management
File Sharing Software
File Storage
For No-Code Development
For Small Businesses
Forms Automation Software
Forms Creation & Design
Forms Management
General Ledger
Import Tasks
Integrations Management
Interview Management
Invoice Processing
Job Posting
Knowledge Base Management
Mobile Access
Mobile App
Multi-Channel Communication
No-Code
Onboarding Software
Order Management Software
Orientation Workflow Management
Payroll Management
Performance Management
Performance Metrics
Prioritization
Process Modeling & Designing
Purchase Order Management
Purchasing Reports
Quotes/Estimates
Real Time Notifications
Receivables Ledger
Recurring Tasks
Reporting/Analytics
Requisition Management
Rules-Based Workflow
Search/Filter
Self Service Portal
Spend Management Software
Status Tracking
Supplier Management
Support Ticket Management
Survey/Poll Management
Task Editing/Updating
Task Management Software
Task Progress Tracking
Task Scheduling
Task Tagging
Template Management
Third Party Integrations
Time Tracking Software
Training Management
Usage Tracking/Analytics
Vendor Management Software
Visual Modeling
Workflow Configuration
Workflow Management Software
Fabrício Yutaka
Founder in Brazil
Verified LinkedIn User
Marketing & Advertising, Self Employed
Used the Software for: 6-12 months
Reviewer Source
Pipefy or Trello?
Comments: Small business owners can easily hire new collaborators and Pipefy helps to "teach" them the processes. Team leaders/managers can empower their team by giving them the chance to decide and build the best process for their work.
Pros:
That's the most common question I hear. If you don't have a minimum process established, you should use Trello. But, if you already have some business process designed for your routines — and need to guarantee they're followed, then your choice is Pipefy. Best of all, Pipefy is like a Lego, so, you can change and rearrange the process and its phases as you evolve them over time. You don't need to exaustly plan ahead every detail.
Cons:
Some changes in the process are possible only at the cost of "losing" some historical data. For example, you can't move a field from phase A to phase B. You have to recreate it as a new field and delete (or hide) the old one.
Alternatives Considered: Trello
Reasons for Switching to Pipefy: Trello is completely flexible. Pipefy gives flexibility and control in the right balance.
Shayla
Human Resources Specialist in US
Verified LinkedIn User
Information Technology & Services, 1,001–5,000 Employees
Used the Software for: 2+ years
Reviewer Source
Doing daily tasks is very easy with Pipefy
Comments: We had no trouble learning to use and making effective use of this software because of how straightforward it is. It's true that we can make the whole team operate productively and efficiently thanks to the software, but it's too expensive for everyone to have access to it. This is especially true for team leaders, human resources, and project staff.
Pros:
I really appreciate all the different workflow templates it provides; they make it simple to organize any kind of project or task list, and they can be easily modified to fit our needs. It also helps us keep track of all project expenses thanks to its accounting features like purchase order management, accounting, and invoicing.
Cons:
I think it would be helpful if they integrated more complex metrics like performance and activity duration; for example, the Gantt chart could show how much time has passed since an activity was scheduled.
Megan
Chief Marketing Officer in US
Verified LinkedIn User
Consumer Goods, 10,000+ Employees
Used the Software for: 1+ year
Reviewer Source
Pipefy - practical platform for task automation.
Comments: A notable advantage is its mobile app, which allows you to manage your processes on the go. Additionally, Pipefy offers process automation to minimize manual tasks and provides the option to create forms for mass data collection. Overall, Pipefy is a tool that has helped me and my team optmize various aspects of project management and team collaboration.
Pros:
The first point that I have to highlight before anything else is its price, it is one of the cheapest automation software I have tried, what I like about Pipefy is its intuitive and easy to use interface, which allows even those with limited skills techniques start easily. Among its functions, they allow you to create complex flowcharts effortlessly, which is something useful for professionals who require precise visual representations. The platform not only supports real time comunication between team members, but also facilitates intrnal and external communications, making collaboration smooth.
Cons:
Although it is a practical platform, its dashboard needs better organization, and a more colorful user interface, another point that need to be improved is the email system, many end up in the spam folder, and this is a lost communication with the client.
Internet, 11–50 Employees
Used the Software for: 1+ year
Reviewer Source
Bugs, lack of features
Comments: I used to love Pipefy. Now I almost hate it. I was the person who convinced the team to migrate to Pipefy, just to be blocked by major bugs. It did not go well for me. I requested some features; they added me to a 'partnership program'. The partnership program transforms you into a Pipefy salesperson. I had a person to 'take care of me' - this is, request me to make sales, putting pressure on me to sell Pipefy to my customers. It was the worse experience I ever had in a partnership in my professional life. I wanted features, and now I'm a Pipefy salesman?
They advertise features that you can't find. I upgraded it to enterprise, and I didn't get the support they promised, nor the new reports. My rating of this product went from a 10 to a 2 in less than a year.
Pros:
- Kanban with custom fields / rules - Email automation with easy to build templates -
Cons:
- We find bugs all the times. We had a major migration to pipefy that was cancelled due to 2 critical bugs. They were fixed 6 months after we reported it. - It misses basic features. PDF builder sucks. Reports are almost useless. - Sales team lies to sell.
STEPHEN
SALES OFFICER in Nigeria
Automotive, 201–500 Employees
Used the Software for: 1+ year
Reviewer Source
MY EXPERIENCE WITH PIPEFY
Comments: * Pipefy offers easy communication between sales operation process.
* It has perfect for data storage for a very long period of time unlike the previous software we used.
* It is highly easy and fast to learn, this makes it beginner friendly
* It can be easily adjusted/modified to accommodate new sales operation process unlike the previous software we used
*It has a very high speed of communication and processing information
* Its feedback channel is easy and responses are fast and helpful in solving problems encountered when using the software
Pros:
* The filter options on pipefy makes it easy to search and track any sales process * The workflow makes it possible to easily choose any stage and track sales operation processes * It is very adaptable to new changes in the sales operation process. This makes it a highly effective and continuously useful for future innovation and variations in business models/operations
Cons:
I noticed there are no demonstration videos/picturess for beginners. Adding demonstration pictures/videos will help new users have a better understanding of the range of services and amazing features offered by pipefy Also, pipefy lack to ability to serve as a communication tool between employees like Slack. For instance, employees can't have personal communication using pipefy, slack offers this feature