SAP SuccessFactors HXM Suite
What Is SAP SuccessFactors HXM Suite?
SAP SuccessFactors solutions are changing work for good – strengthening the connection between HR and business operations to help organizations create a sustainable workforce and profitable business.
Read more
By spanning core HR/payroll, talent management, HR analytics/workforce planning, and individualized employee experiences, SAP SuccessFactors Human Experience Management (HXM) suite helps both employees and companies be their best.
Read less
Who Uses SAP SuccessFactors HXM Suite?
Ideal for companies with 500+ employees, SuccessFactors is built around employee experiences to help businesses manage core HR, payroll, recruiting, learning, workforce planning, and more.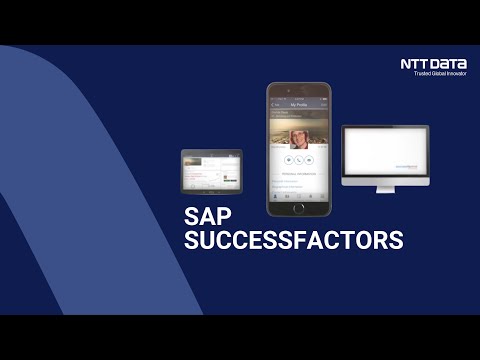 Not sure about SAP SuccessFactors HXM Suite? Compare with a popular alternative
SAP SuccessFactors HXM Suite
Alternatives to SAP SuccessFactors HXM Suite
Reviews of SAP SuccessFactors HXM Suite
Sandy
Senior Manager in US
Chemicals, 5,001-10,000 Employees
Used the Software for: 2+ years
Really consider whether you need your HRIS and Talent Management system to be one in the same
Comments: If you think you need a single HRIS and Talent Management System, there aren't that many options, so SuccessFactors will likely be on your shortlist. My recommendation would be to really consider whether you "need" that, or whether you would be better off with SuccessFactors as your HRIS and opt instead for niche applications for your various talent management needs that can integrate with each other and SuccessFactors.
Pros:
SuccessFactors offers an HRIS with modules to cover many aspects of Talent Management, including Recruiting, Onboarding, LMS, Goals, Performance, Succession Planning, Compensation, and Workforce Analytics.
Cons:
Several of the modules have been bolted on over the years and are still not fully integrated like you might expect them to be. The look and feel of the modules are dated and there has been very little in the way of enhancements to the talent modules in the 6 years I have been using it. Built-in reports are limited. SAP Support has been poor. There are still many aspects of the configuration that can only be done in the back-end provisioning client by a configuration partner (not by the client), so the client can never truly be self-sufficient.
Telecommunications, 10,000+ Employees
Used the Software for: 2+ years
Alternatives Considered:
Adequate ATS Tool
Comments: The product gets the job done at the end of the day but it can be unpredictable most often than not. It's user friendly but also is not expansive enough to be a designed tool to function with increased creativity.
Pros:
The product is user friendly and the ability to perform basic functions works for daily use. The product asthetics are appealing .
Cons:
A lot of areas are in need of improvement. When software updates the next day there are always issues that arise that cause delays in daily tasks. External customers are limited in some user options that should not be restricted.
Niall
Head of Information Systems in Ireland
Information Technology & Services, 1,001-5,000 Employees
Used the Software for: 6-12 months
Alternatives Considered:
A Leading and reasonably cost effective end to end HR system
Comments: Overall this system meets our expectations. The platform is fast and stable.
Pros:
An end to end system to handle recruitment, onboarding through to employee management, absence, performance and succession planning and offboarding is not easy to find at this price point. The Integration Centre which can export data for use in other systems is feature rich and very fast for extracting data.
Cons:
Reporting, and not unlike any cloud systems, isnt as strong as it could be. It is somewhat clunky and cumbersome to create reports. SAP Support, so far, is extremely poor.
Mohammad
SAP Manager in US
Apparel & Fashion, 1,001-5,000 Employees
Used the Software for: 2+ years
SAP Human Capital Management
Comments: The main focus of SAP HCM is employee administration: which gives basic, personnel-related data, and leverages a centralized database that enables employees and management to access up-to-date, consistent information that supports HR- and business-related decisions.
Global employee management allows to supports processes involved in international employee relocation, including planning and preparation of global assignments to personnel administration and payroll for global employees managements.
Perfect Payroll and legal reporting which allows for large multi-regional countries payroll handling and support for legal regulations compliance with regulatory and reporting requirements.
Manager Self-Service (MSS) which provides managers with the information and application access for employee development, compensation planning (and approval), and budgeting.
Employee Self-Service (ESS) which provides employees (even if deployed globally) with the information, access, and tools to autonomously manage their own important life and work events.
Shared-Service Framework which is a multifunctional framework that allows for the same architecture to be deployed in support of HR, finance, IT, service center operations, and other business functions.
Pros:
Talent management analytics: which allows for employee skill/qualification analysis; recruiting process evaluation; learning program effectiveness measures; succession program assessment; cost-benefit analyses of employee compensation programs.
Cons:
Training and SOX deployment is bit difficult
Edrick
Process Associate in Philippines
Human Resources, 501-1,000 Employees
Used the Software for: 6-12 months
This Software Makes Managing Employee Data Management Easier
Comments: Having this software is a great tool for HR professionals. It lessens our work on Data Management and it also minimizes the use of paper which is beneficial to our nature. There are just some technical issues with access management but easily managed by their support team. Overall, I am thankful my company has this system as it saves me more time and made my tasks easier, thus, I can focus on other things that we have yet to automate.
Pros:
I like that this software have a lot to offer although our company has decided to blend it to Oracle HCM as it was our old system and we cannot easily shift to SAP. It is very easy to use and it covers from onboarding, performance management, data management, payroll until offboarding.
Cons:
There are a number of instance of having access errors for our employee's portal.