AtemisCloud
What Is AtemisCloud?
Focus on the real capital of your business: the relationship with your customers. Intended for all services of your company, these CRM Cloud features let you better interact with your suspects,
Read more
prospects and customers. Target the right audience with a multichannel CRM. Better qualify the suspects to meet their needs and increase your sales. With the marketing automation, you can grow the number of leads automatically, work more efficiently while saving time and money.
Read less
Who Uses AtemisCloud?
Used by 1500 companies from many business sectors, AtemisCloud CRM provides all the modules we need. Our customers include: KPMG, Auchan, InterContinental, Lafarge, Renault, Servier, Crowne Plaza,...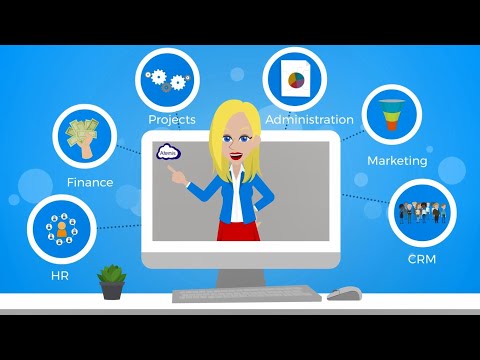 Not sure about AtemisCloud? Compare with a popular alternative
Alternatives to AtemisCloud
Eric
Sales Manager in Vietnam
Sports, 51-200 Employees
Used the Software for: 1+ year
Alternatives Considered:
Best value for price CRM with modules being tailored to your organisation.
Comments: Fast, smooth, impeccable service.
Pros:
The Team devotion to customize each modules to the specification of your organisation is unparalleled. Atemis is the tailor made suit of the CRM software. It drives the sales team to reach their KPIs, guarantee smooth inter/intra department Operation and allow Head of departments to analyse the business to ultimately make key strategic decisions to drive revenue.
Cons:
Most difficult part is the integration of business processes within the software. So decided to work in synergy with Atemis Team to fastrack it and improve business processes all at once.
Alexandre
Lawyer in Vietnam
Used the Software for: 1+ year
Simple and effective!
Pros:
- A very varied functionalities to manage daily tasks. - It's very fast and simple to use this software.
Cons:
- What I like least about this software is the lack of intuitiveness in some functions, some functionalities.
Jamuel Kenneth
Marketing & Communications Assistant in Vietnam
Leisure, Travel & Tourism, 11-50 Employees
Used the Software for: 1+ year
Awesome and Progressive!
Comments: This software has a multiple variety of features that makes database handling easier. I've been using the software for more than a year already and of course not all companies are perfect but the customer service is quick. They always try to follow through our requests and recommends us ideas to improve our solution daily. Although I would say that it would take some time to get use to it but functionality are doable. What I like is that you tell them what you want for your solution and they will do their best to comply.
Pros:
I like the adding of contacts in this software. Very simple and has a lot of potential.
Cons:
Some features are not too user friendly however still learnable and doable. It's not impossible with some time to learn about the software.
Raymond
Sales Manager in France
Management Consulting, 2-10 Employees
Used the Software for: 2+ years
Practical, comprehensive, effective
Comments: One tool to manage customer relations, manage our missions as well as marketing and monthly communication
Pros:
The 360 vision of customer relations. All the features needed to have an effective customer relationship. Fully adjustable dashboards.
Cons:
The parameterization requires a thorough reflection beforehand so as not to forget anything. Design of the web application a little backward.
Celine
Founder in Vietnam
Sports, 2-10 Employees
Used the Software for: 1+ year
Perfect for small business
Pros:
Good value for money, ease to use, reliable.
Cons:
Can be improved on phone.