Device42
What Is Device42?
Device42 is the most comprehensive discovery system for Hybrid IT available today. Continuously discover, map, and optimize infrastructure and applications across data center and cloud environments.
Read more
Device42 intelligently groups discovered workloads by application affinities, dramatically reducing the effort required to create move groups, capturing all communications. Customers across 60 countries use these capabilities to manage and modernize their IT infrastructure and application landscapes.
Read less
Who Uses Device42?
Data centers in excess of 2,000 square feet and more than 100 devices are entry-level candidates for Device42. Device42 scales to hundreds of thousands of devices, as well.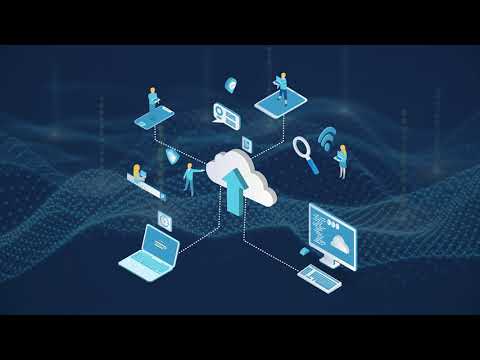 Not sure about Device42? Compare with a popular alternative
Geraldo
Senior Manager, IT Infrastructure and Cloud Operatioons in Canada
Verified LinkedIn User
Financial Services Software, 1,001-5,000 Employees
Used the Software for: 1+ year
Device42 give you great insights and control over your infrastruccture.
Comments: From stale spreadsheet, to scripted google sheets to Device42 was a journey that we took and now we're happy that these days are over. Device42 provide a great deal of visibility and help us in many process throughout the org.
Pros:
It's easy to set-up and get up-and-running in days with a close-to-perfect coverage
Cons:
It can be overwhelming for some folks, but the customer success team is great in covering that.
Verified Reviewer
Director, IT in US
Verified LinkedIn User
Education Management, 1,001-5,000 Employees
Used the Software for: 2+ years
Alternatives Considered:
D42 is a comprehensive and well developed small market solution
Comments: Very positive. We like the product so much that while the enterprise has selected another vendor for CMDB, we continue to use it internally for Server and Network-based CMDB, data center mapping, and rack elevations.
Pros:
Easy installation, configuration, and ongoing management.
Cons:
modular licensing for various components
Kriss
Process developer in Sweden
Computer Networking, 11-50 Employees
Used the Software for: 1-5 months
Useful, rough and improving
Comments: We use it for DCIM and network discovery. Does a good job at both and the value for money is there. Support has been very helpful, development seems overworked - don't except a quick resolution to the issues that are present. Would definitely recommend the product. As a side note, they are offering cash payouts for five star reviews, so I'd encourage taking any reviews with a grain of salt.
Pros:
The feature set is decently well thought out and it does what it says on the tin. We rolled it out to cover 1200 devices (60 or so models) inside if two months, which is a very good clip - most stuff worked out of the box and we managed to work around annoying (but minor) issues to get workflow integration going.
Cons:
The UI is the weakest point, both in terms of usage and documentation - a good portion of it is undocumented or under documented. The password vault offering may be useful in some scenarios but is insecure by design, would not store anything actually sensitive in it. If you use bonding/port channels, expect that most of the network visualisation breaks down.
Nick
IT Support Supervisor in US
Telecommunications, 201-500 Employees
Used the Software for: 2+ years
Easy to Use
Comments: Been a great product and overall experience.
Pros:
Setting up the server and the scans, and it handles itself. Being able to track users, the machines they use and software they have installed has been very helpful.
Cons:
At times it doesn't know how to categorize some laptops. The software really struggles to know how to label a Surface Pro.
Ernest
Sr Infrastructure engineer in US
Verified LinkedIn User
Leisure, Travel & Tourism, 5,001-10,000 Employees
Used the Software for: 2+ years
Best Find in a while!
Comments: Great experience and would recommend to anyone in need of asset tracking.
Pros:
Easy to use, if you need a feature just request it and they usually get right to it, and customer support very responsive!
Cons:
Had to build new VM for upgrade! This took some time, and a little help from CS, i had to go to a certain version, then upgrade to the new, a little confusing!