What Is Tidio?
Tidio is a powerful, all-in-one customer service platform that levels up your customer support and helps to generate more sales. An easily accessible live chat widget makes your business available 24/7, while AI-powered chatbots engage your customers in real-time, so you can sell more.
Additionally, you can connect Messenger, Instagram, live chat, and email to Tidio multichannel and answer all messages from one place, also on mobile.
Who Uses Tidio?
Tidio was designed and built for small businesses that want to keep all their communication in one place and automate some of their conversations. Currently used on over 300k websites globally.
Where can Tidio be deployed?
Cloud-based
On-premise
---
About the vendor
Tidio
Located in London, UK
Founded in 2013
Tidio pricing
Starting Price:
US$39.00/month
Yes, has free trial
Yes, has free version
Tidio has a free version and offers a free trial. Tidio paid version starts at US$39.00/month.
Pricing plans
get a free trial
About the vendor
Tidio
Located in London, UK
Founded in 2013
Tidio videos and images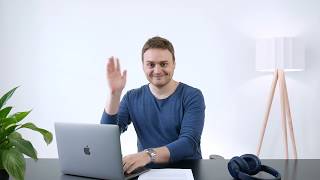 Features of Tidio
AI/Machine Learning
Alerts / Escalation
Augmented Analytics
Auto-Responders
Automated Responses
Automated Routing
CRM Software
Chat/Messaging
Chatbot Software
Code-free Development
Complaint Monitoring
Customer Database
Customer Experience Management
Customer Support Software
Customizable Branding
Email Management Software
Feedback Management
Geotargeting
Interaction Tracking
Lead Qualification
Live Chat Software
Multi-Channel Communication
Multi-Language
Natural Language Processing
Offline Form
One-to-One Messaging
Proactive Chat
Process/Workflow Automation
Query Suggestions
Real-time Consumer-facing Chat
Real-time Conversations
Reporting/Analytics
Routing
Sentiment Analysis
Support Ticket Management
Survey/Poll Management
Third Party Integrations
Ticket Management
Transcripts/Chat History
Transfers/Routing
Virtual Assistant
Website Visitor Tracking
Workflow Management Software
Verified Reviewer
Product and Marketing Manager in US
Verified LinkedIn User
E-Learning, 11-50 Employees
Used the Software for: 6-12 months
Perfect for our non-profit org
Comments: Being able to chat with our users has really cut down on the time it takes to answer user questions. We used to wait for them to send emails and then they had to wait for us to reply to their emails. The chat features speeds everything up and has led to a huge boost in user satisfaction.
Pros:
First and foremost, Tidio offers a free option for non-profit organizations, which enables our small non-profit to have a stellar chat product without the typical expense. We love how easily it integrates with WordPress and how relatively easy it was to install. I also love the AI bot. We've been able to automate so much of our user interactions to help them have "self service" support even when we're not online to chat with them. Huge time saver for everyone.
Cons:
I wish that I, as an admin, could have better control over each chat administrator's account. Basically, after I set up everyone's accounts, I had no control over them. So if someone kept forgetting to upload a photo, I couldn't do it for them (well, without actually logging into their account with their username and profile). But, this isn't a deal breaker, it just means I have to stay in close contact with each user to keep their profile up to date.
Alternatives Considered: Crisp and Intercom
Reasons for Switching to Tidio: Ultimately we made the decision based on price, but we're super happy!
Tidio Response
last year
Hello Thank you so much for the review! We really appreciate the feedback you provided. We are working on an upgraded version of the Permissions for the operators, so you should be able to have better control over your users soon. Once again thank you for your kind words and have a nice day
Darien
Associate Pastor in Canada
Verified LinkedIn User
Religious Institutions, 11-50 Employees
Used the Software for: 1-5 months
Tidio is the first chat platform I've found to be worth paying for
Comments: Tidio has helped address a gap in our communication system caused by extended use of multiple inferior chat bot platforms that limited our performance and responses. With Tidio, we have seen a dramatic increase in people connecting with our team via the chat, and have been able to help address people's questions/issues quicker than ever before.
Pros:
Tidio offers a very simple, clean, robust and customizable interface both on their backend and on your website that helps facilitate live-chat support on a website. They offer numerous features (some I haven't used yet such as email inbox management), including a facebook messenger integration (that actually works unlike some other companies), a customizable chat window & icon, and perhaps the best feature of all - their powerful chatbot system. I cannot speak highly enough of the chatbots Tidio offers, as they give easy access to a visual builder interface to customize and build bots that can be triggered to do practically anything. Within an hour of looking at Tidio, I was hooked - and built a number of bots for our website - and within a day, saw a substantial increase in chat traffic compared to our previous platform. The beauty of the bots is that Tidio provides simple templates, that you can then customize to your needs - and the bots can be triggered on anything you want; a visit to a specific page, anytime a new person visits your site, anytime someone clicks the chat window, etc - and all of that can be accessed (in a limited fashion of course) for free. Plus as a bonus, Tidio offers native email responses to chats; so if you are like me and don't have people monitoring the chat 24/7, you can receive a notification about an incoming chat, and then respond via the chat window OR directly from Tidio via email - again, for free.
Cons:
Tidio has many features, but can be a bit daunting at first. I loved the visual builder of the chat bots, but at the same time I found it was still limited in certain areas. For example, it's all drag and drop - so the entire chatbot can start to form a jumbled mess if you're not careful. As well, they don't offer multiple triggers for one bot - for instance, if I want a bot to trigger on someone's first visit AND when someone types in a certain keyword, I can't do that. As well, their pricing structure is interesting - with three different "options" each starting at $18/month - making it so if you want to have decent chatbots, and multiple operators, and send emails, you are looking at a hefty price per month. That being said, it still is cheaper than most other offerings, and the different options help you customize your experience to tailor fit your needs
Tidio Response
2 years ago
Hello there! It's Maciek from Tidio Support Thank you so much for such an extensive review! We really appreciate all the kind words but also the flaws you have pointed out. We strive to provide you with a product that we can really be proud of, and hearing about your positive experience, it seems like we are heading in the right direction. Thank you for taking the time to share your opinion and rate us so highly!
Financial Services Software, 2-10 Employees
Used the Software for: Free Trial
Go Tidio!
Comments: We seamlessly integrated Tidio on our websites and connected to our Facebook pages. We use it as a multi-channel communication tool for onboarding and customer support purposes.
Pros:
The integration was as easy as possible. The interface is intuitive and simple to navigate. Chatbots are just amazing! It's so simple to build and launch them. Still what we liked the best about Tidio is their customer support. Always there to help, always nice and informative. Love you guys. Go Tidio team!
Cons:
The only thing I would add are integrations with apps like WhatsApp and Telegram.
Alternatives Considered: ManyChat, FreshBooks and Drift
Reasons for Choosing Tidio: In short, Artivechat, while a powerful tool on its own, didn't serve the purposes of our team well. Its interface was unintuitive and the set-up process was tiresome. Plus we realized that we didn't really need an NPL chatbot.
Switched From: Activechat
Reasons for Switching to Tidio: Simplicity, quality of the customer support, powerful functionality, branding.
Tidio Response
2 years ago
Hi there, Thank you so much for the review! We recently established a new developers team responsable for new dedicated channels such as WhatsApp, so we hope to expand the pool in the future. Thank you once again!
Jessica
Inbound Marketing Consultant in Argentina
Verified LinkedIn User
Marketing & Advertising, Self Employed
Used the Software for: Free Trial
Easy, fast and amazing!
Comments: I started working as a consultant for a company, and their first project was to add a chatbot to their homepage. At the moment, they had a bot that redirected to WhatsApp, and it wasn't very user friendly. They also have HubSpot's' free account, but the functions that the chatbot offers are very basic. So, I started searching for good chatbot software and came upon Tidio. From the beginning, it was really easy to use and create what I had in mind. When I showed the team the final version of the bot, they LOVED it! It was easy to understand, easy to use, and easy to implement. Overall, I had a really good experience, and I will continue considering Tidio for future clients.
Pros:
I was impressed by how easy it was to set up our multilanguage home page chatbot! In just one day, it was set up and running, and leads were coming in. Oh, and can't forget to mention that we also got to integrate it with our HubSpot account. Amazing, right?
Cons:
One of the things I had difficulty with was with keeping the lines that connect each action of the bot straight. It took me a considerable amount of time moving them around and making sure it had the correct spacing. Just as an idea, I've used other software where it automatically straightens the lines for you and adds the correct spacings between actions and branches.
Alternatives Considered: MessageBird
Reasons for Choosing Tidio: Messagebird wasn't as easy to use as Tidio was. One of the things that really bothered me from messagebird was that they didn't have the option for quick replies. So it was pretty difficult to receive the correct input from the user and for the flow to continue working correctly. Another thing that I loved about Tidio was their support team. Compared to other software where they take forever to answer back, Tidio does it so quickly and the whole team is so friendly.
Switched From: MessageBird
Reasons for Switching to Tidio: Tidio is very intuative, easy to use and their support team is amazing!
Tidio Response
2 years ago
Hi there, Thank you so much for a thorough review! We are very proud that you like our product so much! Thank you for the feedback about our Chatbots too. I will be happy to forward it to our developers for further evaluation. If anything, we're here for you! :)
Nonprofit Organization Management, 11-50 Employees
Used the Software for: 1+ year
An unbelievable blend of ease, style, features and price
Comments: We run an overnight summer camp and connecting with parents (our customers) is of top importance to us to establish that we care and answer questions. Even as I was writing this review, I had the opportunity to answer a parents questions on Tidio.
There are lots of options out there : Olark, Zoho, Zendesk etc. I found Tidio to be not only the most affordable, but also the highest functioning.
Pros:
I love how easy it is to use. It's easy to use for both the customer and for the client on the website. Their app is fantastic for both android and IOS.
Cons:
Honestly, I love everything about it. There are a few features that I would use on a higher tiered paid version, but I love it!
Alternatives Considered: Pure Chat
Reasons for Choosing Tidio: Price
Switched From: Freshchat
Reasons for Switching to Tidio: Features and ease of use.
Tidio Response
3 years ago
Hi there Seth, Thank you for an exquisite review. I'm thrilled that you found Tidio so useful for your business. If you have any questions regarding Tidio - don't hesitate to reach out to our Support team at [email protected] or via our live chat on www.tidio.com. We would love to get the perfect score here and change the "unspecified" rate to 5 stars :-)