What Is kintone?
Not a coder? Not a problem. Kintone's visual application builder lets you drag and drop your way to custom enterprise apps that do exactly what you need. You can start from scratch or customize a pre-built app template. Collaborate with your team to build, test, and improve your app until you find your perfect workflow process.
Who Uses kintone?
Trusted by the largest F500 companies, Kintone's no-code platform with granular governance empowers 'citizen developers' in SMBs and team leaders in larger orgs to centralize and streamline workflows.
Where can kintone be deployed?
Cloud-based
On-premise
---
About the vendor
Kintone
Located in San Francisco, US
Founded in 2011
Countries available
Australia, Canada, China, United Kingdom, United States
kintone pricing
Starting Price:
US$24.00/month
Yes, has free trial
No free version
kintone does not have a free version but does offer a free trial. kintone paid version starts at US$24.00/month.
Pricing plans
get a free trial
About the vendor
Kintone
Located in San Francisco, US
Founded in 2011
Countries available
Australia, Canada, China, United Kingdom, United States
kintone videos and images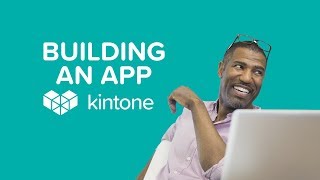 Features of kintone
API
Access Controls/Permissions
Activity Dashboard
Activity Tracking
Alerts/Notifications
Approval Process Control
Assignment Management
Backup and Recovery
Billing & Invoicing
Budget Management
Business Process Automation
Calendar Management
Calendar/Reminder System
Change Management Software
Client Portal
Collaboration Tools
Commenting/Notes
Compliance Tracking
Contact Database
Contact Management Software
Cost-to-Completion Tracking
Create Subtasks
Customizable Templates
Data Aggregation and Publishing
Data Capture and Transfer
Data Dictionary Management
Data Import/Export
Data Quality Control
Data Replication
Data Storage Management
Database Conversion
Debugging
Deployment Management
Design Management
Design Templates
Document Management Software
Document Storage
Drag & Drop
Electronic Forms
Email Management Software
File Sharing Software
For No-Code Development
Forms Management
Gantt/Timeline View
Graphical User Interface
Graphical Workflow Editor
Idea Management Software
Image Capture
Import Tasks
Integrated Development Environment
Integrations Management
Interaction Tracking
Kanban Board
Lead Management Software
Lead Qualification
Mobile Access
Multiple Programming Languages Supported
No-Code
Percent-Complete Tracking
Performance Metrics
Pipeline Management
Pre-Built Modules
Pre-built Templates
Prioritization
Project Planning/Scheduling
Project Tracking Software
Quotes/Estimates
Real Time Notifications
Recurring Tasks
Remote Access/Control
Reporting & Statistics
Reporting/Analytics
Reporting/Project Tracking
Resource Management Software
Sales Pipeline Management
Search/Filter
Segmentation
Status Tracking
Tagging
Task Editing/Updating
Task Management Software
Task Progress Tracking
Task Scheduling
Task Tagging
Templates
Third Party Integrations
Time & Expense Tracking
Time Tracking Software
Visual Modeling
Web/Mobile App Development
Workflow Configuration
Workflow Management Software
Philipp
Head of Finance and Administration in Japan
Verified LinkedIn User
Used the Software for: 2+ years
Great software which allows to quickly optimize analog processes. Fits small and large organization
Pros:
Very easy to develop forms and workflows. User driven. Allows to deploy apps fast and supports quick changes based on user needs.
Cons:
The mobile version needs improvement and is not as user-friendly as the desktop version. A better mobile version would greatly add to the overall value of the software.
kintone Response
5 years ago
Thanks for the review! I will pass on your feedback about our mobile app. We are currently in Beta testing for Kintone Roam, a new version of our mobile app. This new app is intended for in-the-field Kintone users. If you'd like to check it out, please email [email protected]
Courtney
Operations in US
Marketing & Advertising, 2-10 Employees
Used the Software for: 2+ years
Love Kintone for Data Entry, Work flow and Project Management
Comments: I absolutely love Kintone! It has modernized our business & reduced data duplication. We now have a project management tool and can see tasks being done among the team in real time. It has highly reduced the amount of emails and outlook calendar reminders, since I can set automatic notifications and reminders. The team I work with at Kintone has been a tremendous help anytime I have questions about implementing new processes. The sky is the limit and I am excited to see things evolve!
Pros:
It is easy to build apps that speak to one another, separating departments but not having to duplicate data
Cons:
Its hard to import when there are multiple tables or when there is a lookup field in an app. sometimes I can search a field from the drop down by typing out the word and sometimes that feature is unavailable. It would be nice to have more native plugins with better instructions
Alternatives Considered: Quickbase, Trello, Zoho Desk, monday.com, Asana and Smartsheet
Reasons for Switching to kintone: Kintone was easy to implement. I had a limited amount of time transitioning from our "old school" ways to something more modern and Kintone made the process seamless. They had support like no other and many training tools available.
Wholesale, 201-500 Employees
Used the Software for: 2+ years
It's A "OK" product
Pros:
It can assign someone with a certain task, and it's easy to create some easy apps.
Cons:
It cannot do certain things like anker link. It is very inconvenient that it cannot do something easy like this.
Andrew
Sales Manager in US
Mechanical or Industrial Engineering, 11-50 Employees
Used the Software for: 1+ year
I Highly Recommend Kintone
Comments: It has greatly helped us to organize our data in one location. It is also the place where people can get the most updated copy of information. We usually update catalogs, pictures, data sheets and so employees usually have several copies and different versions. It's great to know which one is the most updated copy to use, for example. Love how you can customize the data fields to your specific needs.
Pros:
I like how you can easily customize data fields and organize information in a completely custom way.
Cons:
When you create a table inside an app, it would be nice to be able to auto sort them and/or use filters. Please make more native Kintone plugins for further customization!
Alternatives Considered: Sage CRM and Salesforce Sales Cloud
Reasons for Choosing kintone: Microsoft Dynamics CRM was not user friendly so most of our staff ended up barely using the CRM or not at all. Also, they would frequently update the system and layout for better functionality (supposedly). However, the layout, organizational design, and features could drastically changed. This made staff (especially less technology inclined staff) even more reluctant to use this CRM.
Switched From: Dynamics 365
Reasons for Switching to kintone: Better support especially at implementation. Having the ability to make a custom database was the most appealing factor.
Kintone Response
2 months ago
Hi Andrew, We appreciate your positive feedback. We are glad Kintone's customizability is helping your business. Your comment regarding creating a table in an app will be duly noted and passed over to the team. Meanwhile, please feel free to reach out to us here https://www.kintone.com/en-us/support/ if you have any questions or concerns Warm regards, Kintone Team
Nonprofit Organization Management, 2-10 Employees
Used the Software for: 1+ year
Increased productivity and time to focus on value add/business growing activities
Comments: Our organisation was driven by spreadsheets and staff worked incredibly long hours and we imposed inefficient processes that were time consuming on our contractors. We have more than halved the amount of time required to undertake basic operational tasks and similarly reduced non-value adding effort on the side of our contractors. Our corporate knowledge is now supported by a strong and secure auditable system. The Kintone team have been exceptional in assisting us to realise our business vision with regard to systems.
Pros:
Kintone was flexible enough to be allow us to re-create our somewhat unique business requirements from data collection, to workflow, to linking with other systems such as Formstack, Docusign and Xero, to communicating with contractors and customers. We were able to eliminate as much mundane and time consuming activities as possible to ensure that the only interventions required by staff members is to "add some value".
Cons:
It is a little clunky around external organisations and users which we need to duplicate and link as organisations/contacts with departments/users
Kintone Response
2 months ago
Hi Sandra, We appreciate your positive feedback. We are glad Kintone's is helping your business increase productivity. Your comment regarding clunkiness will be duly noted and passed over to the team. Meanwhile, please feel free to reach out to us here https://www.kintone.com/en-us/support/ if you have any questions or concerns Warm regards, Kintone Team