What Is Engagedly?
Visionary organizations with 100 to 10,000 employees use our research driven talent management platform for Performance Management, 360 peer reviews, Real time feedback, social praise, Goal management and cascading.
Developmental and feedback based approach also includes modules for collaboration, LMS, survey, and rewards. Based on best practices, our engaging approach to performance management is proven to improve employee engagement.
Who Uses Engagedly?
Services organizations with knowledge workers with employee size 100-10,000
Where can Engagedly be deployed?
Cloud-based
On-premise
---
About the vendor
engagedly
Located in St Louis, US
Founded in 2014
Engagedly support
Phone Support
24/7 (Live rep)
Chat
Engagedly pricing
Starting Price:
Yes, has free trial
No free version
Engagedly does not have a free version but does offer a free trial.
get a free trial
About the vendor
engagedly
Located in St Louis, US
Founded in 2014
Engagedly support
Phone Support
24/7 (Live rep)
Chat
Engagedly videos and images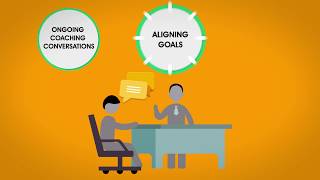 Features of Engagedly
360 Degree Feedback Software
Activity Dashboard
Assessment Management
Asynchronous Learning
Benchmarking
Blended Learning
Built-in Course Authoring
Certification & Licensing
Collaboration Tools
Communication Management
Compensation Management Software
Compensation Plan Modeling
Compensation Statements
Competency Management
Compliance Tracking
Content Library
Contest Management
Continuous Feedback
Course Management
Course Tracking
Customizable Branding
Customizable Dashboard
Dashboard Software
Employee Database
Employee Portal
Employee Profiles
Employee Recognition Software
Feedback Management
Goal Management
Goal Setting / Tracking
Individual Development Plans
KPI Monitoring
Leaderboards
Learner Portal
Learning Management
Learning Paths/Tracks
Manager-to-Peer Recognition
Nominations
On-going Performance Tracking
Onboarding Software
Payroll Management
Peer Appraisals
Peer-to-Peer Recognition
Performance Management
Performance Metrics
Performance Review Management
Progress Reports
Progress Tracking
Pulse Surveys
Question Library
Recognition Tracking
Recruitment Management
Reporting/Analytics
Review Cycle Tracking
Rewards Catalog
Rewards Management
SCORM Compliance
Salary Planning
Self Assessment
Self Service Portal
Self-Learning
Skills Assessment
Social Learning
Social Recognition
Strategic Planning Software
Succession Planning Software
Surveys & Feedback
Synchronous Learning
Talent Management Software
Tests/Assessments
Third Party Integrations
Training Management
Trend Analysis
User Management
Alternatives to Engagedly
John
Director of Operations in US
Verified LinkedIn User
Used the Software for: 1+ year
Very positive. The support team has been great during the rollout process.
Pros:
A LOT of features that academic research has proven are necessary for employee engagement. Clean layout. I like how you can turn items on or off. This was especially useful so I didn't overwhelm my team.
Cons:
Not 100 percent intuitive but this goes away with time in the program. The IT team is also great at explaining how things work AND changing things to make it easier
Victoria
HR Generalist in US
Information Technology & Services, 51-200 Employees
Used the Software for: 6-12 months
More than just software. Your company needs this!
Comments: Overall, I couldn't recommend this software enough. It's challenging our employees to look at their goals, check-in their progress, and all while knowing it is going to affect and roll up to their performance review. If I do run into an issue or have a question, the support team has been outstanding. You email them and the follow up and resolution is always prompt. If they do have to take extra time to test things on their end, they communicate this so you're not left wondering anything. From a cost perspective, to all that the software offers, and complete with an excellent support system - you cannot go wrong. 12/10 would recommend.
Pros:
It's hard to pinpoint what I like the most. I enjoy each module and its respective functionality. I will say the surveys have shaped our 2020 goals for us in HR. Being able to get employee pulses and feedback, all with easy reporting, really let us know what needs to change and what can be improved. Sending something just for fun is great too. I've enjoyed challenging people to set goals as well. Transparency is huge and it's great that our employees can see exactly HOW they are making a difference.
Cons:
Perhaps the only thing that's been an issue is not being able to report on an employee after they have been blocked, or terminated, from the system. There's an easy enough workaround to unblock them, go back and find what you're looking for, and then block them again. Maybe there is a solution I just don't know about yet!
Nonprofit Organization Management, 11-50 Employees
Used the Software for: 1+ year
Engagedly in a Non Profit Organization
Comments: We are able to standardize our performance appraisal process amongst our managers.
Pros:
We appreciate the Notes section and the ability to customize our Performance Review form.
Cons:
I would like to have a phone number to call customer service in order to get help with my questions in a more timely manner.
Jessica
HR Director in US
Used the Software for: Not provided
Really great tool for performance reviews, 360 feedback and goal setting / tracking.
Comments: Engagedly has tons of features: performance reviews, goals, feedback, gamification, surveys, etc. You can turn things off and on to make it work for your company. I've asked them to add custom features and their development turn around time is amazing. This company really listens and responds quickly to customer requests. We do reviews quarterly now and it is all automated. Engagedly sends email reminders on a schedule of my creation and I just have to read all the reviews when they are complete.
Pros:
When a manager does a person's performance review, there is a menu where they can pull up, past reviews, goals, feedback, and notes they made throughout the year on that person, all in the same page so they aren't trying to pull together things from lots of different places when doing a review. Also, at the end of the review template you can set up private questions that only HR and the manager will be able to see the answer to, like is this person being recommended for a raise or promotion or are they at risk for low performance. You can choose the questions for fit your needs.
Cons:
We went from a very manual process in performance reviews where everything was in a google doc and then sent out to be signed via electronic signature. So it took a little time for people to get up to speed on the new process, but it's a huge improvement and they see that.
Tess
Director, Employee Development in US
Construction, 51-200 Employees
Used the Software for: 1+ year
I'm 90% in Love
Comments: We are addressing the performance management, goal development, and onboarding process using Engagedly. It's a very good tool for a smaller company that, just like the big companies, needs to address these issues.
Pros:
It has excellent features. I love that I can use this for onboarding, light LMS, and performance management/goals and development.
Cons:
The multi-rater and performance features can get very complicated very quickly. Our people work on various teams that change throughout the year, so setting up multiple cycles, multiple templates, and making sure that I assign the right templates to the right people is extremely labor intensive. Also when I send reminders to the multi-raters or notifications it sends them to all of them. I would like to be able to select who gets notified or reminded.