UKG Ready
What Is UKG Ready?
UKG/Kronos Workforce Ready is a human capital management suite of tools on a single unified cloud platform that helps you manage the entire employee lifecycle from pre-hire to retire. Solutions for
Read more
HR, recruiting, onboarding, time tracking, payroll, and more are easily accessed through a single intuitive interface. Automated and scalable tools provide a single source of truth with common reporting, dashboards, and robust workflows. Included self-service and mobile app allow easy, anytime access.
Read less
Who Uses UKG Ready?
Designed for businesses with 200 or more employees, Kronos is a multiple award winner leading cloud-based solution that provides skills tracking, performance management, shift swapping and much more.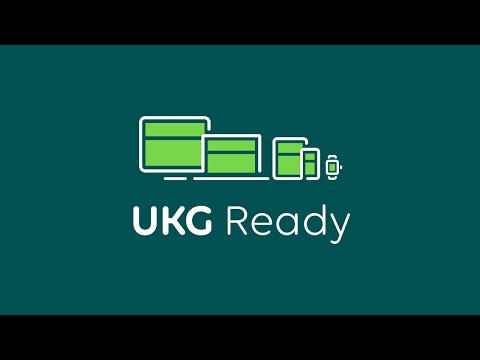 Not sure about UKG Ready? Compare with a popular alternative
Alternatives to UKG Ready
JEFF
Bartender in US
Verified LinkedIn User
Hospitality, 10,000+ Employees
Used the Software for: 1+ year
Kronos for Workplace Scheduling
Comments: My regular work for the last year or so has recorded my hours and wages via clocking in with my badge on the Kronos system. I have learned to utilize it for all I can. I see my previous work info before payroll is done and can view future schedules and current numbers and earnings. I work for a terrific and large company and Kronos has been a decent timecard tool.
Pros:
I have had a regular job that uses this system to clock in and clock out employees.But the device has so much more that allows us to see specifics-specifics related to current pay periods, previous and future. I can see my schedule on the little box and it's really a simplified tool.
Cons:
I am on the fence on dislikes. My biggest is likely just what happens but I have had times that I did clock in and it did strange things.An example was an evening that meal break button led to clocking out for the shift.Random but troublesome because our version is not designed to allow management to alter or adjust our needs or problems directly through the system. Qe have to use a paper log for HR or Payroll. So smooth yet missing an easy touch.
Imran
Senior Security Consultant in Australia
Telecommunications, 5,001-10,000 Employees
Used the Software for: 2+ years
Enterprise Workforce Managment
Comments: Excellent software for a big organization with distributed workforce.
Pros:
Workforce management, integration was not easy however its an enterprise product.
Cons:
internal security details should be more open and available
NiKisha
Site Manager in US
Health, Wellness & Fitness, 201-500 Employees
Used the Software for: 1+ year
Satisfied
Pros:
It was easy to launch and it makes the employee responsible and accountable.
Cons:
It resets or misspunches alot. It has a lot of pop-ups.
Ree
Front Desk Receptionist in US
Health, Wellness & Fitness, 201-500 Employees
Used the Software for: 2+ years
Love UKG
Pros:
This is such an easy application to use! You can customize your home screen and options! I love that I can make changes to personal info quickly and edit my timesheet all in the same place. Not needing to wait on HR is so convenient
Cons:
I haven't found any issues for complaint as of now.
brandy
Administrative supervisor in US
Medical Practice, 1,001-5,000 Employees
Used the Software for: 2+ years
So many uses from keeping up with time and vacation
Pros:
This software is easy to use both on the computer and mobile app. Acess to employee time and time off counts is easy to use and access.
Cons:
At this time I do not have any dislikes or issues with this.