What Is Diligent ESG?
Diligent ESG (formerly Accuvio) empowers organizations to address the seminal components of ESG that matter most to their stakeholders, while meeting current reporting requirements and planning and preparing for the future. The solution acts as a nexus for ESG data to support GHG goal setting, risk monitoring and stakeholder reporting across diversity, climate, workforce safety, supply chains, third-party risk, cyber, and more.
Who Uses Diligent ESG?
Organisations that report to the CDP, have Carbon Reporting Compliance requirements, or look to establish a more robust Greenhouse Gas Emissions reporting process and procedure for all operations.
Where can Diligent ESG be deployed?
Cloud-based
On-premise
---
About the vendor
Diligent
Located in New York, US
Founded in 1998
Diligent ESG support
Phone Support
24/7 (Live rep)
Chat
Languages
English, French, German
Diligent ESG pricing
Starting Price:
Yes, has free trial
No free version
Diligent ESG does not have a free version but does offer a free trial.
Pricing plans
get a free trial
About the vendor
Diligent
Located in New York, US
Founded in 1998
Diligent ESG support
Phone Support
24/7 (Live rep)
Chat
Languages
English, French, German
Diligent ESG videos and images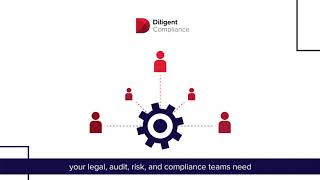 Features of Diligent ESG
Activity Dashboard
Ad hoc Reporting
Air Emissions Management
Alerts / Escalation
Alerts/Notifications
Archiving & Retention
Audit Management
Audit Trail
Benchmarking
Compliance Management
Compliance Tracking
Controls Audit
Corrective and Preventive Actions (CAPA)
Customizable Reports
Data Import/Export
Data Visualization Software
Document Management Software
Emissions Monitoring
Energy Management Software
Environmental Compliance
Forecasting
Hazardous Materials Management
Incident Management Software
Inspection Management
KPI Monitoring
Mobile Access
Performance Metrics
Process/Workflow Automation
Reporting/Analytics
Risk Assessment
Risk Management Software
Search/Filter
Stakeholder Engagement
Supplier Management
Sustainability Management
Training Management
Version Control
Waste Management Software
Water Management
Alternatives to Diligent ESG
Sadaf
Sustainability Analyst in United Arab Emirates
Verified LinkedIn User
Construction, 11-50 Employees
Used the Software for: 6-12 months
A Sustainability software that
Comments: Our business has been able to segregate data and report it correctly for several projects, for metrics including energy and water use analytics, waste reporting, supply chain management and GHG emissions. The software allows multiple options for streamlined data entry such as manual and meter entry, upload from Excel etc. which is quite a breath of relief when there is an enormous amount of data to be dealt with. Our consultants have been saving time and diminishing the possibility of human error using Accuvio, whilst preparing accurate sustainability reports for a wide clientele.
Pros:
Being a cloud-based platform for sustainability reporting and management, Accuvio Sustainability is a tool that has helped us estimate and report our greenhouse gas emissions for Scope 1, 2 and 3, in addition to the carbon footprint. We were pleased with the ease of results and efficiency it offered with managing multiple layers of data in a spreadsheet form. Moreover, this data includes other metrics such as energy and water use, commuting, waste management, water treatment as well as logistics and transit. One of the better and user-friendly features it enables is report formats are tailored according to your region, and so are the units.
Cons:
The software is a bit technical and challenging to get started with, but with consistent use and training, it can be achievable. However, personalised support from the customer service team and the Account Manager is extremely appreciated as they assist until our software training is complete and queries are answered.
Ngaire
Project Officer Enviromental Sustainability in Australia
Hospital & Health Care, 5,001-10,000 Employees
Used the Software for: 2+ years
Accuvio for greenhouse gas and sustainability management in healthcare
Comments: Accuvio has gone out of their way to problem-solve with my organisation through unusual issues (from setup through to new developments). Although my main Accuvio contacts are half a world away (in distance), I am readily able to: make contact/raise a ticket; gain skills in new enhancements/modules as they are released by Accuvio; discover new approaches to my work (eg through webinars on offer, or suggestions from staff); and sometimes speak directly to someone via Skype. I can rely on them to back up data and stay up to date with emissions factors from Australia.
Pros:
The user-friendly user interface translates what I imagine is a complex back-end, into something which is both easy to use and reliable in capturing (and reporting) a wide range of emissions sources, performance indicators, project summaries, and documentary evidence. It's an essential tool for reporting to regulators and organisational decision-making.
Cons:
The things I liked least about the software have been fixed over time as Accuvio is always responding to what clients are asking for.
Sean
VP Group Safety, Health & Environment in UK
Verified LinkedIn User
Aviation & Aerospace, 10,000+ Employees
Used the Software for: 1+ year
Excellent Customer Support
Comments: Operating across four divisions, eighteen Business Units, and in multiple countries, Accuvio has enabled us to apply simplified and consistent reporting across all geographies and business types. CDP and CR inputting is now much more straightforward for both our reporting businesses, as is creating output reports by our central sustainability team.
Pros:
Very easy to use, does everything we need and more for our CDP reporting and our Annual Report and Accounts (Corporate Responsibility). Responsive customer support, in the event of queries (technical or practical).
Cons:
Nothing specific. If we ever get to the position of needing customised reporting over and above what is available to us, then Accuvio support is only a phone call or email away.
Eric
Sustainability and Energy Manager, North America in US
Verified LinkedIn User
Research, 10,000+ Employees
Used the Software for: 1+ year
Accuvio is a great value
Comments: We have had a positive overall company experience. With about 1000 locations worldwide Accuvio has not only assisted in getting all our data in one place, they have also been working on bespoke API data transfers to link into smaller regional data aggregation providers not on the national scale. With Accuvio help our organization is on a path to increase our CDP score.
Pros:
Quick responses to user questions and overall awesome support behind the software. Very detailed and able to handle complex organizations. Software comes with standard reports, which provide valuable insight and quality reports to share with internal teams to improve reporting.
Cons:
User interface is technical and takes users time and training to understand.
Chris
Team Leader Sustainability in UK
Government Administration, 5,001-10,000 Employees
Used the Software for: 2+ years
Accuvio for CRC
Pros:
We have used the Accuvio support for the duration of the CRC scheme and have found the software and more importantly the team really helpful and supportive. The software works well and helps develop a clear evidence trails for audit purposes.
Cons:
The software works well and I guess the only downside is that this is a once a year last minute panic to hit the CRC deadline and so we never really remember the details from year to year or take advantage of the update seminars which would address this. That said it is pretty intuitive so easy to get back up to speed.