Local product
What Is NiceJob?
NiceJob is a reputation marketing platform designed to help businesses get the reputation they deserve. It's the easiest way to get more reviews, referrals, and sales.
We believe that if you are really good at something, customers should know about you without the need for you to be a marketing expert.
NiceJob automates your social media marketing using your reviews and photos. We help you improve your search engine results, website traffic, and sales.
Who Uses NiceJob?
NiceJob is designed for service businesses who want to use the voice of their customers to bring in more customers.
Where can NiceJob be deployed?
Cloud-based
On-premise
---
About the vendor
NiceJob
Located in Armstrong, Canada
Founded in 2013
NiceJob pricing
Starting Price:
US$75.00/month
Yes, has free trial
Yes, has free version
NiceJob has a free version and offers a free trial. NiceJob paid version starts at US$75.00/month.
Pricing plans
get a free trial
About the vendor
NiceJob
Located in Armstrong, Canada
Founded in 2013
NiceJob videos and images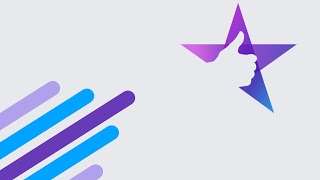 Features of NiceJob
AI/Machine Learning
Account Alerts
Account Management Software
Activity Dashboard
Activity Tracking
Activity/News Feed
Alerts/Notifications
Automated Publishing
Brand Guidelines
CRM Software
Calendar/Reminder System
Campaign Analytics
Campaign Management Software
Complaint Monitoring
Contact Management Software
Content Analytics
Content Management System (CMS) Software
Conversion Tracking
Customer Engagement Software
Customer Experience Management
Customer Profiles
Customer Segmentation
Customizable Branding
Customizable Forms
Customizable Templates
Dashboard Software
Data Import/Export
Digital Asset Management Software
Discussions / Forums
Drag & Drop
Drip Campaigns
Email Marketing Software
Engagement Tracking
Experience Management
For Small Businesses
Health Score
Interaction Tracking
Keyword Tracking
Landing Pages/Web Forms
Lead Engagement
Lead Management Software
Loyalty Program
Marketing Automation Software
Media Library
Moderation
Multi-Account Management
Multi-Campaign
Multi-Channel Campaigns
Multi-Channel Communication
Multi-Channel Data Collection
Multi-Channel Marketing
Negative Feedback Management
Performance Metrics
Personalization Software
Post Scheduling
Publish Scheduling
ROI Tracking
Real Time Analytics
Real Time Notifications
Real Time Reporting
Real-Time Chat
Recommendations
Referral Tracking
Reporting & Statistics
Reporting/Analytics
Response Management
Review Display
Review Generation
Review Monitoring
Review Notification
Review Request
Review Sharing
SMS Messaging
Segmentation
Sentiment Analysis
Social Marketing
Social Media Integration
Social Promotion
Social Sharing
Template Management
Text Analysis Software
Third Party Integrations
User Profiles
Visual Analytics
Website Analytics
Website Personalization
Website Visitor Tracking
Deric
Owner in US
Verified LinkedIn User
Construction, 2-10 Employees
Used the Software for: 2+ years
Not a review - A Rave!
Comments: When I think about leaving review, it has more significant now that I'm at a business owner my reviews are getting an off a lot of traction, so much so that hey Review can seem to say 1000 words more than a photo ever could. With any service based business, gathering reviews is paramount. NiceJob has fit that need for us and have become an essential aspect of our business growth and development.
Pros:
Clearly, the ease-of-use and seamless integration between our CRM and their service. And quite literally the cost versus the benefit is clear, worthwhile, and actually beneficial.
Cons:
That I didn't find them sooner. :-) But With maybe a tiny tweaks here and there, the overall output is rather consistently good.
NiceJob Response
4 years ago
Hi Deric! Awesome to hear the great results you're getting with NiceJob! We come to work every day with the goal of building a product that truly helps companies like yours. Just wait till you see the new features we're releasing in 2019 :)
Consumer Services, 2-10 Employees
Used the Software for: 1+ year
Great For Appliance Repair
Comments: Excellent customer service. They have improved the software substantially while we have been using it.
Pros:
It's a well thought out software and is improving with time.
Cons:
I am unable to give a partial refund when using the Wepay payment method.
Alternatives Considered: Housecall Pro
Reasons for Choosing NiceJob: ServiceDesk by Rossware was not mobile friendly and required a lot of time to set up.
Switched From: ServiceDesk
Reasons for Switching to NiceJob: Housecall Pro did not support inventory.
Consumer Services, 11-50 Employees
Used the Software for: 6-12 months
Doubled our 5-star reviews in 6 months, upped employee engagement!
Comments: We're a home services business and have been using NiceJob for about 9 months, and it's terrific. In the first 6 months, we more than doubled the number of Google reviews we'd received in the previous 15 years! And the reviews are overwhelmingly positive. NiceJob makes it so easy for customers to leave a public review. It turns out if you make it easy, customers are happy to share good things about your company. There are lead generation features that seem simple to use, but we haven't deployed them yet. NiceJob support is fantastic - responsive, accommodating and solution-focused. A great experience overall.
Pros:
The automated campaigns are simple and easy to customize. It's a lightweight solution that packs a big punch.
Cons:
Default settings can make customers feel "pestered," but you can modify to suit your customer culture/expectations.
Consumer Services, 2-10 Employees
Used the Software for: 6-12 months
Not worth it
Comments: It was inexpensive, so I got what I paid for. Low quality website. I was with them over 6 months and I didn't increase my online presence like they said would happen. Their software for getting reviews was decent but I cut my costs in half with another program that does exactly what they do. It is over priced
Pros:
It was easy to email or text for a review request.
Cons:
Poor quality website. Unresponsive customer support
Hospital & Health Care, 2-10 Employees
Used the Software for: 1-5 months
A Great Service for Our Business!
Comments: So far, NiceJob has given our business a wonderful service and boost in online appeal by allowing our customers to leave reviews on the platform of their choosing.
Pros:
Nice Job has provided an invaluable service for our business! We are truly appreciative of the easy to use platform and the many ways to leave a review. Customers have told us how easy it is to leave a review for our company, whereas many people were struggling to do so in the past. Thanks again Nice Job! ~From Your Very Happy Customer!
Cons:
Would like to see a feature that adds a review given for one platform to all platforms available.
Alternatives Considered: GatherUp and Birdeye
Reasons for Switching to NiceJob: Loved the user-friendly platform, consistency in their follow-up with customers, and the social media posting features.