What Is HSI Donesafe?
The #1 all-in-one HSEQ platform - Choose from 30+ modules to create a solution for your organisation, including COVID-19 management! Donesafe is Health, Safety, Environment and Quality software that connects your management system from workers in the field to the management team in the boardroom. Donesafe makes it fast and easy to access, enter and report data in real-time. A modern & fresh online platform that works on any device, including an offline native iOS and Android app.
Who Uses HSI Donesafe?
Donesafe works with companies ranging from small businesses up to enterprises across all industries looking to move from paper, spreadsheets or clunky and disconnected tech solutions.
Where can HSI Donesafe be deployed?
Cloud-based
On-premise
HSI Donesafe pricing
Starting Price:
Yes, has free trial
No free version
HSI Donesafe does not have a free version but does offer a free trial.
Pricing plans
get a free trial
HSI Donesafe videos and images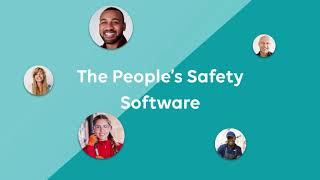 Features of HSI Donesafe
Accident Investigation
Activity Dashboard
Air Emissions Management
Alerts/Notifications
Archiving & Retention
Assessment Management
Assignment Management
Asynchronous Learning
Audit Management
Audit Planning
Audit Trail
Blended Learning
Built-in Course Authoring
Certification & Licensing
Change Management Software
Communication Management
Communications Management
Complaint Management Software
Compliance Management
Compliance Tracking
Contact Management Software
Contractor Database
Controls Audit
Corrective and Preventive Actions (CAPA)
Course Authoring Software
Course Management
Customizable Branding
Customizable Reports
Dashboard Software
Data Import/Export
Document Coding & Control
Document Management Software
Environmental Compliance
Equipment Management
Exceptions Management
For Schools
Forms Management
Gradebook Software
Hazardous Materials Management
Incident Management Software
Incident Reporting
Inspection Management
Investigation Management Software
Job Management
Learner Portal
Learning Management
Learning Paths/Tracks
Maintenance Management Software
Mobile Access
Mobile Learning Software
Nonconformance Tracking
OSHA Recordkeeping
Occupational Health Management
On Call Scheduling
Pre-Registration
Process/Workflow Automation
Progress Reports
Qualification Tracking
Quality Control
Registration Management
Reporting & Statistics
Reporting/Analytics
Response Management
Risk Assessment
Risk Management Software
Risk Reporting
Risk Scoring
Root Cause Analysis
SCORM Compliance
Safety Management Software
Self Check-in/Check-out
Self-Learning
Subcontractor Management
Supplier Quality Control
Sustainability Management
Synchronous Learning
Task Management Software
Tests/Assessments
Third Party Integrations
Time Tracking Software
Training Management
User Management
Version Control
Visitor Tracking
Waste Management Software
Watch List
Water Management
Alternatives to HSI Donesafe
Shane
QHSE Manager in Australia
Maritime, 51-200 Employees
Used the Software for: 6-12 months
Source: SoftwareAdvice
Great improvement to what we had
Comments: We have developed a very complex IMS within Donesafe after seeing the capabilities of the software. The system was developed over a 6 month period, which was only possible with a dedicated member on staff devoted to the project which is an additional cost. The main cons written above are all improvements we can see for the system that would have benefit to most users as Donesafe continues to develop their software. Overall, the experience has been positive, including the feedback from staff after implementation. After 5 months of being "live," we are seeing meaningful data captured within the system. Although the reporting in Donesafe can be limited, it can be exported into third-party software for really powerful analysis.
Pros:
The system is very modular and can be developed anywhere from a simple system to a complex integrated management system. The workflow and automation features reduce double handling and drive processes to really improve from the paper copy days.
Cons:
- Print function is a messy format with no quality work arounds (e.g. unable to print a single page within a group of forms) - Support and requested development can be very slow - Reporting options can be very limited and don't allow drill down within Dashboards - Integration with other systems for video is limited to Youtube and Vimeo, direct embedded code doesn't seem to work. - Mobile App is very basic - No manual or training provided from Donesafe for development
HSI Response
2 years ago
Shane, thanks for leaving us a great review. We are happy to hear that you love the product and find it perfect for your business requirements. The print functionalilty, support, video, mobile app and video integrations have all been updated over the last few months. Please reach out to your rep or [email protected] for more information. Regards, Donesafe Team
Abdul
Operations Manager in Fiji
Oil & Energy, 51-200 Employees
Used the Software for: 2+ years
Why donesafe
Comments: A lot if benefits in terms of recording and control of policies and procedures as well incidents and hazards recoring and storing of valuable knowledge base information ..
Pros:
Done safe is platform where all Health and safety reporting can be done.Form hazard reporting to Incident reporting with follow up actions and assigning of actions to completion of actions .On the same platform we can load all policies and procedures which can be used to train the workforce and also track overall compliance in Incident actions and Audit actions.
Cons:
I dont see features where training compliance can be tracked for reporting.There should be features to acknowledge that person has really read and understood a particular procedure from the Knowledge base and the user should also be able to generate a test form the knowledge base.This should be able to be tracked and reported for overall training compliance for an organisation .
Donesafe Response
2 years ago
Abdul, thanks for the review. We are thrilled that you gave us a perfect 5-star review and find Donesafe easy to use; the team will be happy to read your comments and feedback. We've recently had updates on the platform to cover off the training compliance and reporting features as well as acknowledgments and version controls in the knowledge base. Reach out to our team at [email protected] and we will be sure to complete a demo of our new features and organise the upgrade in your system. Team Donesafe
Nicolas
Managing Director in France
Investment Banking, 2-10 Employees
Used the Software for: 6-12 months
Perfect for our compliance management
Comments: Donesafe helps us to centralize the management of our in company compliance softwares in one place and avoid the repetition of the previous compliance issues we have experienced before.
Pros:
Best contribution of Donesafe is to enable consolidation of our entire compliance infrastructure in one single platform by creating our organization specific apps. Additionally provides us opportunity to be pro-active about not repeating the compliance issues thanks to Donesafe's strong analyzing tools.
Cons:
There should be more advance reports in management panel and although Donesafe's support team's response time to tickets is very fast I can not say that they have a great expertise on the features, functions and especially on the custom implementations of the platform.
Alternatives Considered: Safesite
Reasons for Choosing HSI Donesafe: For our case Donesafe was a better platform to unify our compliance infrastructure at one platform.
Switched From: Safesite
Reasons for Switching to HSI Donesafe: Donesafe was better to collect the compliance apps in one place.
Donesafe Response
2 years ago
Nicolas, thanks for leaving us a great review. We are happy to hear that you love the product and find it perfect for your business requirements. Regards, The Donesafe Team
Gabriel
Business Systems manager in Australia
Consumer Goods, 501-1,000 Employees
Used the Software for: 6-12 months
Good system compared to what is available but room for improvement
Comments: Donesafe is used for Incident reporting and management across Health, Safety, Environment, Quality; Assessments & Audits, Management of Risks and Workers Comp management
Pros:
Ease of setup and use Minimal training required for our users Good for basic incident reporting and assessments/audits Easily configurable to capture
Cons:
Reporting - - The standard reporting and dashboards are very basic. This cannot support Incident reporting requirements for a business - Dashboards for managers and key people across multiple areas (like HSE, Quality, Risk) is difficult or cannot be easily done. - Cannot join data between actions and Incidents/Assessments/Risk modules within the standard reporting module Integration - apart from manual csv downloads across individual modules, no other form of integration available - Integration that was promised to be delivered as part of the implementation is still not delivered 8 months after go-live, we are still uploading users and other key masterdata manually User Support - Response is fast, but their first level support don't know much about the product - Getting resolution can take time; I have had to follow-up constantly Mobile App - Certain types of questions do not work on the mobile app; we were told of this upfront Risk module - Very basic, good to capture the business risks, but ongoing review and management of Risks is cumbersome (especially for Exec's and senior managers) System updates - there is no communication on standard system updates/release notes, and at times we have seen things that were working have stopped working (users complained) Printing cannot be formatted, must use the standard formats
Verified Reviewer
Group Executive Eastern Region in Australia
Verified LinkedIn User
Hospitality, 1,001-5,000 Employees
Used the Software for: 2+ years
Donesafe what a winner! makes our business look so professional
Comments: We engaged Donesafe to provide a safety/audit/HR incident platform in the cloud for our many remote sites. it worked so well we then added on detailed workflows for contractor management. Many of our clients are international firms with their own stringent audit requirements. Our custom dashboards and reporting tools make our local teams look extremely professional. Our monthly/quarterly client audit meetings are a breeze and has helped us grow heaps of new business.
Pros:
In the cloud, configurability, easily adapted to our needs, ease of use, user-friendly for our team of all ages and IT skills. The onsite dashboards suitable to own internal and also our clients business reporting requirements. Flexibility to handle complex workflows and of course customisable.
Cons:
Custom work can get pricey, but well worth it in the end. My tip would be, have your workflows finalised initially to save you time and money in having to rework changes later.
Donesafe Response
2 years ago
Thanks for the review. Great to hear your experience with the Donesafe platform. Good tip on the implementation notes, customer project teams need to know and understand how they want the system and we can build that for them. We have dedicated business analysts per project to ensure this runs as smooth as possible. Thanks again and as always, stay safe out there. Team Donesafe.