Quickbooks Online
What Is Quickbooks Online?
QuickBooks Online is a small business accounting software and app that allows you to manage your business anywhere, anytime. Used by over 4.5 million customers, QuickBooks provides smart tools for
Read more
your business, yet is easy to use. You can organize your books, manage expenses, send invoices, track inventory, and even run payroll. With QuickBooks Online, you can get organized, save time, and even get paid fast by adding payment features. Best of all, you can try it for free for 30 days.
Read less
Who Uses Quickbooks Online?
The #1 Accounting and Financials software for Small Business.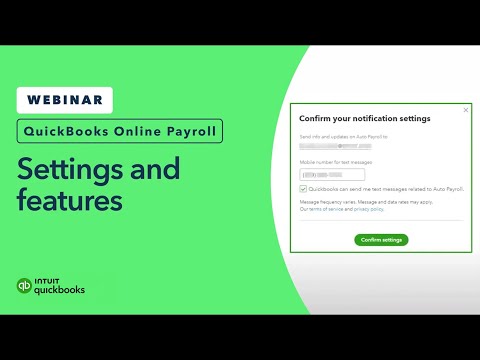 Not sure about Quickbooks Online? Compare with a popular alternative
Alternatives to Quickbooks Online
Reviews of Quickbooks Online
Jose J
CTO in US
Verified LinkedIn User
Information Technology & Services, 2-10 Employees
Used the Software for: 2+ years
Alternatives Considered:
One of the Best Accounting Software for Small to Mid-sized businesses
Comments: Quickbooks online is our main tool and resource to have a quick snapshot of our accounting, sales, taxes, and profit/loss reports. Also, Quickbooks is our invoicing software and CRM.
Pros:
The onboarding and migration of our company data from an offline software to Quickbooks Online was way faster than we expected. Aside from that, QuickBooks has been our main and preferred accounting and invoicing tool since 2018.
Cons:
I believe Quickbooks Online reports are not that customizable like the offline Quickbooks versions. Also, there are differences managing multiple companies. We need to create and buy separate Quickbooks Online accounts for each of our companies and with the offline versions we just had to buy one set of licenses, that allowed us to manage multiple company files.
Daniel
Accountant in Poland
Accounting Software, 2-10 Employees
Used the Software for: 2+ years
Alternatives Considered:
Excellent online bookkeeping software.
Comments: I love QuickBooks and this is the software of our choice for our practice.
Pros:
The reporting side is the best on the market, with many dimensions of data available, more than e.g. Xero, with only two tracking categories. I also like the support, being able to speak to a person if needed. Also the discounting referral system is very good.
Cons:
VAT management and reconciliation can be quite tricky, as software often allows to change the previously submitted to HMRC data.
Elisa
Property Accountant in US
Hospitality, 51-200 Employees
Used the Software for: 2+ years
Slow & Slow
Pros:
Only plus to this software is its accessible anywhere.
Cons:
Would never recommend this online accounting software. Inputting information is like typing on my grandmother's typewriter. Th eslowest software I've had to endure, just horrible
Intuit Response
2 months ago
We hate to hear you're having troubles with the QuickBooks Online, Elisa. We'd love to take a look into the latency with you to make sure you're able to run your business efficiently. If you haven't already, please reach out to our Team using one of the methods listed here to get started: (https://quickbooks.intuit.com/learn-support/en-us/help-article/account-management/quickbooks-online-support/L6WqNrDq0_US_en_US) All the best. -Kristina, The QuickBooks Team
Nonprofit Organization Management, 2-10 Employees
Used the Software for: 1+ year
Alternatives Considered:
QBO is excellent for non-profit except for a few limitations
Comments: It is the best for small size non-profits as long as one can find an away to produce end of year donation tax statements
Pros:
If you know how to setup the chart of accounts including using Locations and Classes you can fairly run non-profit accounting very smoothly. Data entry is simple. Reporting is fairly good. Import and export functions are very good.
Cons:
There are serious limitations with issuing end of year donation statements. One can't filter out sales and can't customize the statement text to meet regulations. The statements are very inflexible.
Marketing & Advertising, 2-10 Employees
Used the Software for: 2+ years
I LOVED THE OLDER VERSION. New version, not so much. So we switched.
Pros:
Biggest Pro: This is built for robust accounting. The older version of Quickbooks online for Mac included an app. That app was key because the browser version often took a long time to load. I could get in, out , and be done in minutes. There was even a time tracking technology that was integrated at the time that was included in the package for free. It was great... and then it all changed.
Cons:
I don't love the new browser only experience. It wasn't as seamless as the app. The time tracking is now $$$.
Intuit Response
3 weeks ago
Thanks for your review, Rachel! We appreciate you giving QuickBooks Online a try, and we're glad that it worked well for you while you guys were using it. If you'd ever reconsider the product in the future, or meet others that are interested, please feel free to visit: (quickbooks.intuit.com) and you can get in touch via phone or chat for assistance! We wish you the best! -Faith, The QuickBooks Team