What Is Quickbooks Online?
QuickBooks Online is a small business accounting software and app that allows you to manage your business anywhere, anytime. Used by over 4.5 million customers, QuickBooks provides smart tools for your business, yet is easy to use. You can organize your books, manage expenses, send invoices, track inventory, and even run payroll. With QuickBooks Online, you can get organized, save time, and even get paid fast by adding payment features. Best of all, you can try it for free for 30 days.
Who Uses Quickbooks Online?
The #1 Accounting and Financials software for Small Business.
Where can Quickbooks Online be deployed?
Cloud, SaaS, Web-based, Mac (Desktop), Windows (Desktop), Android (Mobile), iPhone (Mobile), iPad (Mobile)
About the vendor
Intuit
Located in Sacramento, U.S.
Founded in 1983
Phone Support
24/7 (Live rep)
Chat
Languages
English, French, Portuguese, Spanish, Traditional Chinese
Quickbooks Online pricing
Starting Price:
Not provided by vendor
Yes, has free trial
Yes, has free version
Quickbooks Online has a free version and offers a free trial.
About the vendor
Intuit
Located in Sacramento, U.S.
Founded in 1983
Phone Support
24/7 (Live rep)
Chat
Languages
English, French, Portuguese, Spanish, Traditional Chinese
Quickbooks Online videos and images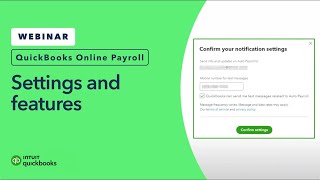 Compare Quickbooks Online pricing with similar products
Features of Quickbooks Online
"What If" Scenarios
ACH Payment Processing
Accounting Software
Accounts Payable Software
Accounts Receivable Software
Activity Dashboard
Aging Tracking
Approval Process Control
Asset Accounting
Asset Lifecycle Management
Audit Trail
Bank Reconciliation
Billable Items Tracking
Billing & Invoicing
Budgeting/Forecasting
Cash Management
Chart of accounts
Check Printing
Check Processing
Check Writing
Compliance Management
Consolidation/Roll-Up
Contact Database
Core Accounting
Cost Estimating
Cross Ledger Posting
Customer Statements
Customizable Branding
Customizable Fields
Customizable Invoices
Customizable Reports
Data Extraction Software
Data Import/Export
Direct Deposit
Donation Management Software
Donation Tracking
Dunning Management
Duplicate Payment Alert
Electronic Funds Transfer
Electronic Payments
Exemption Management
Expense Management
Expense Tracking
Fee Calculation & Posting
Financial Aid Management
Financial Reporting Software
Fixed Asset Management Software
For AEC Industry
For Religious Organizations
Forecasting
Fund Accounting Software
General Ledger
Grant Management Software
Income & Balance Sheet
Inventory Management Software
Invoice Creation
Invoice History
Invoice Management
Invoice Processing
Mobile Access
Mobile App
Mobile Payments
Mobile Receipt Upload
Multi-Currency
Multi-Department/Project
Multi-Period Recurring Billing
Online Invoicing
Online Payments
Overpayment Processing
PO Reconciliation
Partial Payments
Payment Processing Software
Payroll Management
Payroll Reporting
Profit/Loss Statement
Progress Reports
Project Accounting Software
Project Billing
Purchase Order Management
Quotes/Estimates
Real Time Data
Real Time Reporting
Receipt Management
Receivables Ledger
Recurring Invoicing
Recurring/Subscription Billing
Reimbursement Management
Reporting/Analytics
Sales Tax Management
Self Service Portal
Strategic Planning Software
Tax Calculation
Tax Compliance
Tax Filing
Tax Management Software
Third Party Integrations
Time & Expense Tracking
Time Tracking Software
Transaction Tracking
Value Added Tax (VAT)
Vendor Management Software
Version Control
W-2 Preparation
Alternatives to Quickbooks Online
Reviews of Quickbooks Online
Pamela C.
Leadership Development Coach in U.S.
Verified LinkedIn User
Alternative Dispute Resolution, Self Employed
Used the Software for: 2+ years
Quickbooks is QUICK! It really saves me time.
Pros:
I don't have to travel or mail drives to my accountant, I can just have him log in and see what I'm doing. I LOVE that!
Cons:
It's expensive for as few of the features that I use.
Music, 2-10 Employees
Used the Software for: 6-12 months
Alternatives Considered:
The Best Accounting Software For Small Businesses!
Comments: Overall I love Quickbooks Online and recommend it to all small business owners that I know! It's been a huge help for my business in getting our accounting organized, without having to hire a book keeper. Invoicing has never been easier, as it keeping track of income and expenses. It's perfect at tax time and helps keep us on track to get as many deductions as possible. It's simply the best of it's class...
Pros:
The interface of Quickbooks Online couldn't be better. It easily links to your bank accounts and starts to understand your accounting categories right away. It's super customizable and the features are in depth and thorough. I love how intuitive (no pun intended) the software is overall. It's also great that it's online so you can login from anywhere, including on an app, to track everything.
Cons:
The only real limitation I can think of with the software, is sometimes weird errors can happen with your balance sheet / income statements. Everything really needs to be exactly dialed in , otherwise errors can happen and throw things off. While this is probably due to human error, for someone like me who is not an accounting expert, this can be frustrating to figure out where things went wrong...
Construction, 2-10 Employees
Used the Software for: 2+ years
Source: SoftwareAdvice
Not for me
Comments: I'd rather slam my toes in the door than ever deal with Quickbooks again
Pros:
Send a switch into QuickBooks online there's nothing I like about it
Cons:
Since switch in a QuickBooks online there is nothing I like about it How they use my money for over a month kept give me the runaround keep telling me that it would take 2 to 3 days to fix it calling every two days and get the same answer
Intuit Response
5 days ago
We hate to hear of the poor experience you've had with support. For a better understanding of why funds are held or delayed, please visit: (https://quickbooks.intuit.com/learn-support/articles/getting-the-most-out-of-quickbooks/understanding-payment-holds-in-quickbooks-online/05/940159). Once you've checked on that, you can reach out to our QuickBooks Payments/Merchant Services Risk Team, as they'll be best equipped to walk you through the steps to get these funds released, and provide an update on when you can expect to receive them. You can get in touch with their team directly using this link here: (https://help.quickbooks.intuit.com/prechats/offerings/Payments-Risk-Care-Messaging/23142/view). Hope this helps! -Kristina, The QuickBooks Team
Krishna L.
Human Resources Generalist in U.S.
Verified LinkedIn User
Hospital & Health Care, 5,001-10,000 Employees
Used the Software for: 2+ years
I like how easily reports can be customized
Comments: The system is simple to learn and utilize. Helps me prepare for tax season all year long so that I don't have to worry about anything. An emphasis is placed on UI and user experience. It's clear to see that they've done so. Because we don't utilize all of the tools, there might be a lot of clutter in our workspaces.
Pros:
In order to handle my clients' businesses, I use Quickbooks Online, a powerful accounting program. In addition to project accounting, we can handle receivables and payables, set up rules for posting to cut down on time for posting (which equals cheaper accounting costs!), and quickly produce useful reports with this software.
Cons:
I'd want to be able to create bespoke purchase orders with additional signatures, but I'm not able to do so at the moment. The ability to perform genuine bank reconciliations from within the program would be an added bonus. The process of comparing receipts to invoices is likewise time-consuming.
Consumer Services, 2-10 Employees
Used the Software for: 6-12 months
Get your Finances in Order Quickly!
Comments: Quickbooks Online has been a wonderful software to take my small business accounting to the next level! There is a bit of a learning curve to set up the customizable software and maximize it's use for your business. Once it's set, accounting is easy and quick. Running reports takes 5 seconds and you have all your accounting information at your fingertips with the mobile app!
Pros:
Ability to access from anywhere! On my computer, on my phone, in the car, wherever I need it! Quick mobile receipt upload from your phone or computer! This allows me to quickly scan gas receipts or upload online purchase receipts to Quickbooks Online. Gone are the days of saying "what was that purchase for?" Not only can you upload receipts but they automatically tie to the bank account import. Easy to create reports! Ability to compare month to month or year to year. Can break down by categories or tags. Tax time made easy! My accountant had all the information they needed. I can link accountants to my Quickbooks Online so they can assist with quarterly payments, general questions via email/online or bookkeeping.
Cons:
Quickbooks Online has a little bit of a learning curve. Since I had no prior experience with a formal accounting system, I signed up to add one of their pros to walk me through set up upon purchase. They helped get the bank account integrated and get everything moving the right direction. Due to the learning curve, there are plenty of resources online or within business organizations that can walk you through the ins and outs. Quickbooks Online is very customizable, but getting those custom items set up can feel overwhelming.