What Is Crewhu?
For MSP Industry - Crewhu is an employee recognition and gamification platform for Managed Service Providers. Crewhu lets you focus on the metrics that matter. Fully integrated with ConnectWise, AutoTask, Kaseya, Teams, Slack...Collect Customer Feedback with CSAT, NPS & Custom Surveys. Recognize and Reward Employees with peer badges, prizes and awards. Create Goal Based Contests that you control and create. Generate results (reduced turnover, enhance company culture, improve bottom line).
Who Uses Crewhu?
Employee recognition and gamification solution that assists small to mid-sized MSP organizations with peer review system, employee performance analysis, customer feedback collection & more.
Crewhu videos and images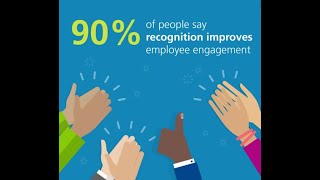 Compare Crewhu pricing with similar products
Starting price
N/A
US$83.00/month
US$9.00/month
N/A
Crewhu deployment and support
David K.
President in U.S.
Verified LinkedIn User
Program Development, 11-50 Employees
Used the Software for: 2+ years
An Amazing Product That Motivates Your Team To Hit Their KPIs & Helps Them Have Fun Doing It!
Comments: Overall I would recommend Crewhu to any organization that is trying to find a great way to both motivate their team but also drive them to hit their KPIs and individual goals. You can see and track a measurable impact on your KPIs from before to after using Crewhu. There are very few products where when you implement it you can see a direct lift in results.
Pros:
CrewHu has been a game-changer for our sales reps. It helped us to both get them to focus on many of the KPIs we needed them to focus on such as Dials and Right Party Contacts which are the activities that would help drive appointments and opportunities for our clients. CrewHu allows us to easily communicate which KPIs are important but then use CrewHu bucks and contests to motivate the team to hit these KPIS. It also makes cold calling and prospecting fun for our team!
Cons:
There really isn't much not to like. We didn't have a good way to facilitate these contests prior to CrewHu so it has saved us a lot of admin time but also made it so we could run more contests and was much easier to keep the team engaged through the platform.
Ashley W.
Service Manager in U.S.
Information Technology & Services, 11-50 Employees
Used the Software for: 2+ years
Alternatives Considered:
CrewHu helped develop and shape company culture
Comments: The CrewHu Team is exceptional. [SENSITIVE CONTENT HIDDEN] and his employees truly care about helping their clients grow. CrewHu is constantly finding a way to improve their product so that we can truly gauge our Partner's view on our service. Additionally, the CrewHu Team is always willing to help us find new ways to promote Employee Engagement. As a Service Manager, I appreciate their willingness and dedication to having my team be the best they can be. CrewHu has really become part of our culture and I cannot imagine our Help Desk with out it.
Pros:
I love that this product has helped shape our and bring to light the MySherpa culture. We are able to celebrate the successes of our employees while incorporating the feedback of our Partners. It is completely customizable to offer an experience to our Partners; we are able to receive feedback about our core values to help us deteremine if we are meeting internal and external expectations of service.
Cons:
No, CrewHu always finds a new way to bring features and provide us with different ways to engaged our Partners and employees.
Laura B.
Ops Manager in U.S.
Information Technology & Services, 11-50 Employees
Used the Software for: 1+ year
user review
Comments: aligning to company goals
Pros:
aligning success within a team or org to your overall company goals setting monthly contests to keep employees engaged
Cons:
the mobile app and home page of the website glitches in giving badges - as I'm typing description it auto-reloads and loses all the content, user, badge selected and points
David A.
Proactive Services Manager in U.S.
Information Technology & Services, 51-200 Employees
Used the Software for: 2+ years
Great for recognition and engagement
Comments: It's been great.
Pros:
Crewhu is a great tool for positively recognizing your top performers and also identifying team members who need coaching and/or training. Peer to peer sharing is also great for keeping team members engaged. As a manger, the reports are useful for 1 to 1s and annual reviews.
Cons:
I wish they also had an NPS survey so we didn't have to use a different tool for that. I feel like the Café Feed is designed for big TVs cause it's all way too big. I wish it had scaling options so I can view more of on my computer screen.
Kelly S.
Training Manager in U.S.
Information Technology & Services, 2-10 Employees
Used the Software for: 1+ year
CrewHu is motivational and gives us quality feedback
Comments: CrewHu has a wonderful team - anytime we have asked for help on how to set up contests, gamification, and so on, they have always been available and ready to help.
Pros:
I absolutely love the ability to create customized contests to emphasize different aspects of the overall CSAT experience - whether it is to emphasize getting more comments from from the clients, more positive reviews or to simply get the most reviews!! We can also customize the motivations - hours of free PTO, gift cards, and levels of rewards for 1st, 2nd, 3rd place and points earned can carry over, be saved up to "purchase" Team gear and whatever else we as a team decide we want to offer.
Cons:
At first it was difficult to think of things that may motivate our team, but then we took it straight to the folks who would be asking for those surveys to be filled out! They are the ones who gave us great ideas.