What Is Onspring?
Onspring helps you stay organized, work efficiently, align with the IIA standards and focus on what matters. Through our cloud-based internal audit software, you can align audit plans with your organization's most significant risks and objectives. Manage workpapers, findings, review notes and milestones through user-friendly dashboards. Coordinate with process owners, management and other assurance functions, and report audit status and results in real-time. Watch our video to see more.
Who Uses Onspring?
Teams looking to centralize data & automate processes for greater transparency & efficiency. Flexible to fit every role: risk, infosec, audit, compliance & more.
Where can Onspring be deployed?
Cloud, SaaS, Web-based
About the vendor
Onspring
Located in Overland Park, U.S.
Founded in 2010
Phone Support
24/7 (Live rep)
Chat
About the vendor
Onspring
Located in Overland Park, U.S.
Founded in 2010
Phone Support
24/7 (Live rep)
Chat
Onspring videos and images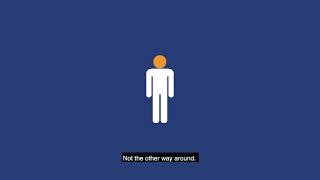 Compare Onspring pricing with similar products
Features of Onspring
Access Controls/Permissions
Action Management
Alerts/Notifications
Approval Process Control
Archiving & Retention
Asset Tracking Software
Attestation
Audit Management
Audit Planning
Audit Trail
Business Impact Analysis
Change Management Software
Collaboration Tools
Communications Management
Compliance Management
Compliance Tracking
Configuration Management
Contract/License Management
Controls Audit
Corrective and Preventive Actions (CAPA)
Cost Tracking
Crisis Management
Dashboard Software
Data Governance Software
Data Mapping
Disaster Recovery
Drag & Drop
Emergency Notification
Exceptions Management
Forms Management
Incident Management Software
Incident Reporting
Inventory Management Software
Investigation Management Software
KRI (Key Risk Indicator) Monitoring
Knowledge Base Management
Mobile Access
Offboarding
Onboarding Software
Performance Metrics
Plan Development
Policy Creation
Policy Library
Policy Management Software
Problem Management
Process/Workflow Automation
Project Management Software
Reporting/Analytics
Response Management
Risk Assessment
Risk Management Software
Risk Reporting
Risk Scoring
Search/Filter
Secure Data Storage
Sourcing Management
Supplier Management
Task Management Software
Third Party Integrations
Vendor Management Software
Vendor Master Data Management
Version Control
Workflow Management Software
Michelle
Vendor Manager in U.S.
Verified LinkedIn User
Insurance Software, 10,000+ Employees
Used the Software for: 1+ year
Great tool and easy to use
Comments: OnSpring has allowed us to manage projects, contracts, and vendors in a whole new way. No longer are items stored in multiple areas, they are all right in here in one easy to use tool. The team at OnSpring is extremely helpful and the best group of people to work with. They are extremely flexible and understood our needs from the start. I cannot say enough about this company overall.
Pros:
OnSpring is honestly THE easiest software to use. Right from the start the layout is appealing and not overwhelming at all. Without any formal training, a user can quickly figure out how to use it and be up and working in no time.
Cons:
At this point, I cannot think of a downside to the software. Everything we have needed OnSpring to do, it does!
Onspring Response
last year
Thank you for providing such a great review of Onspring! We are glad to hear the software platform has been so beneficial for your organization. And, we're just as delighted to hear about your positive experience with our team. We appreciate your partnership with us and always, your feedback.
Michael
Global Infosec Risk Manager in U.S.
Verified LinkedIn User
Financial Services Software, 10,000+ Employees
Used the Software for: 6-12 months
Alternatives Considered:
Straightforward and flexible
Pros:
The licensing model is simple and straightforward that allows for post-deployment flexibility and growth. This is very valuable in the SaaS space, as it becomes increasingly more complex. It comes with a lot of functionality built out of the box, but can be reshaped to fit most processes you can think up. The education and support from the OnSpring team is outstanding. They are truly partnered in understanding your problem and helping you build a solution to meet it. It's very easy to learn and use. Within a week of purchasing we were able to launch simple processes in the platform and realize immediate value. This was instrumental in gaining executive buy-in with the product, as most are burnt out on 6-12 month implementations before realizing an ROI.
Cons:
It misses some of the logic functions you see in more advanced platforms. The licensing approach can be a double-edged sword as you can't allow for read-only access without utilizing a full license. Feature releases are done roughly quarterly, which means there is a significant delay between when feature need is realized and when it's delivered. Lacks the functionality to build a public facing user portal. They use surveys to accomplish this, but they are unwieldy since the URL changes every time you update the survey.
Onspring Response
4 months ago
Michael - Thank you for taking the time to post such a thorough review of Onspring. We take pride in our ability to fully deliver on customer needs and use cases. We also appreciate you providing input on functionality we could improve upon; this is invaluable to our product team, which is constantly looking for additional ways to add value and improve your experience.
Education Management, 5,001-10,000 Employees
Used the Software for: 2+ years
My Onspring review
Comments: Not bad
Pros:
easy to use, appealing to the eye, central location for all projects
Cons:
Needs more dashboard elements, Burndown charts, the metrics needs to change accordingly with selection in report
Onspring Response
4 months ago
Malika - Thanks for taking the time to post this review; we really appreciate it. I'm going to ask your Customer Success Manager to contact you to help with dashboard elements, as I believe there are ways he can help you create exactly the type of reports and metrics you're looking to show. And if not, we'll take it up with our product team!
Nishanth
Principal Security Architect in
Computer & Network Security, 1,001-5,000 Employees
Used the Software for: 1+ year
Alternatives Considered:
The nuts and bolts of GRC program
Comments: Excellent
Pros:
When we wanted to build a foundation for our GRC program, we wanted to align it with a strong technology platform to be pillar, after evaluating multiple platforms we went ahead with Onspring as our first choice as it enabled integration with our existing controls and processes stack The hierarchical build is a mechanism we leveraged across multiple applications and a customized dashboards helped reporting to the board easily.
Cons:
The manual intrusive work that has to be done when configuring the applications.
Onspring Response
4 months ago
Nishanth - We really appreciate you taking the time to post a review about your experience with Onspring. One of the awesome benefits of Onspring is the ability to customize the platform to fit any unique process, report or business need without using developers. Complete custom creations can take time to do them well, so I hear you on the manual work comment. That being said, we have existing templated solutions you can always start with to speed up your customization process. Please feel free to reach out to your customer success manager at any time to get a view of those templates to see if they are a good starting place for your business.
Drew
IT Audit Manager in U.S.
Consumer Goods, 5,001-10,000 Employees
Used the Software for: 1+ year
Alternatives Considered:
Best in Class Audit Management Software
Comments: Our team is able to work in a single system that includes all facets of their job responsibilities, including risk assessment, engagement planning, project management, and fieldwork. Reporting is streamlined and extremely easy to modify as needs change.
Pros:
Onspring is exceptionally easy to deploy and use with minimal training. The intuitive nature of the product and customizable functionality meant we were able to quickly spin up experiences for our internal auditors, managers, and business stake holders that are tailored to their needs and functions.
Cons:
Onspring uses a common text field functionality that, like almost all others that I am aware of, occasionally has issues in rendering copy/paste text from MS Word. This is not just an Onspring-specific issue and the Onspring editor does include a "clear formatting" button that fully addresses this concern.
Onspring Response
4 months ago
Drew - Thank you for posting a thorough review on the Onspring platform and your experience utilizing our solutions to fit your organization's needs.