15 years helping Canadian businesses
choose better software
Local product
What Is Wagepoint?
Wagepoint is on a mission to simplify payroll and help small business owners get more time in their day.
Direct deposit, automatic tax calculations and remittance payments, an online employee portal, year-end reporting, T4s/ROEs, accounting integrations and support from the world's friendliest team.
Under one simple plan, Wagepoint has everything you need to stay compliant with payroll regulations as well as pay your employees and contractors on time, every time.
Who Uses Wagepoint?
Small businesses in Canada that want more time in their day. Wagepoint is friendly payroll software that also works well with accounting and bookkeeping partners that support these customers.
Where can Wagepoint be deployed?
Cloud-based
On-premise
---
About the vendor
Wagepoint
Located in Halifax, Canada
Founded in 2012
Countries available
Canada
Languages
English, French
Wagepoint pricing
Starting Price:
$22.00/month
Yes, has free trial
No free version
Wagepoint does not have a free version but does offer a free trial. Wagepoint paid version starts at $22.00/month.
Pricing plans
About the vendor
Wagepoint
Located in Halifax, Canada
Founded in 2012
Countries available
Canada
Languages
English, French
Wagepoint videos and images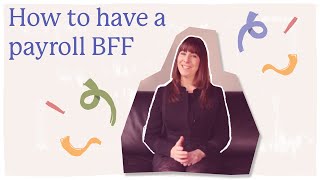 Features of Wagepoint
Activity Dashboard
Alerts/Notifications
Approval Process Control
Check Printing
Direct Deposit
Employee Database
Employee Portal
Employee Profiles
Employee Self Service
For Accountants
For Small Businesses
Multi-Country
Multi-State
Payroll Management
Payroll Reporting
Reporting/Analytics
Self Service Portal
Tax Compliance
Third Party Integrations
Time Tracking Software
Vacation/Leave Tracking
W-2 Preparation
Wage Garnishment
Web-based Deployment
Alternatives to Wagepoint
Tracy
Technology and Operations Manager in Canada
Verified LinkedIn User
Accounting Software, 2–10 Employees
Used the Software for: 2+ years
Reviewer Source
Wagepoint to the rescue
Comments: Great customer service and easy use of product.
Pros:
As an accounting firm that processes payroll for many clients, it's nice to have a payroll software that is easy to use. Our clients love the online portal and we love that employees can update their own personal information. Wagepoint support is great, and helps us with the set-ups that are less straight forward. Thanks to Wagepoint year ends are a breeze.
Cons:
Reporting, I wish list would be that when I find a report that I like that there would be a way to bookmark the report. Also better reporting that shows the remittances made to Quebec and Federal. Right now this all in on report. Also an approval process, so that once I have submitted payroll, that there was a final approval process by the client.
Wagepoint Response
4 years ago
Hi Tracy, Thanks for the great review. Your feedback on the reports will be shared with the team. Michelle
Kaitlen
Bookkeeper/Payroll Associate in Canada
Accounting Software, 2–10 Employees
Used the Software for: 2+ years
Reviewer Source
Must Use Payroll Software
Comments: Wagepoint is our go-to payroll processor. It is super user-friendly, for both myself as the administrator and for our client's employees. We have 16 of our clients on Wagepoint, and that number is continuously growing as it's the processor that we recommend if our current/new clients are looking for a change, or haven't even started on payroll yet.
Pros:
Wagepoint is extremely user friendly. They make all the functions super easy to find and navigate around the pages. Their customer support is extremely professional, and I have only ever had wonderfully helpful people. You are able to integrate to QBO and "push" your payroll journal entries to your payroll clearing account. Super easy to reconcile! Wagepoint submits ROEs, T4s, source deductions, WSIB, and EHT on your behalf. Never have to worry about manual payments!
Cons:
Wagepoint is still growing, and it has some functionalities that are still in the works, such as being able to break out CPP and EI in a journal entry for separate departments, or being able to pull in project codes and times from T-Sheets to classify employee's work times automatically instead of manually. All of the basic+ functionalities work wonderfully though. The only viable method of customer support is through email, which can take a while if something is super urgent. Calling in can get you an 'urgent' status, but you still have to wait for someone to contact you back instead of being able to talk to someone on the spot.
Alternatives Considered: Payment Evolution
Reasons for Choosing Wagepoint: More user-friendly and better functionality.
Switched From: Quickbooks Online
Reasons for Switching to Wagepoint: Payment Evolution doesn't have the ability to remit ROEs on your behalf or T4s.
Health, Wellness & Fitness, 2–10 Employees
Used the Software for: 1+ year
Reviewer Source
Waste of Time and Money
Comments: Run away!
Pros:
It had the appearance of functionality. At first, I thought they understood the withholdings and filings that needed to be made.
Cons:
We had issues from the moment we started the setup process (which was not as straightforward as the web site led us to believe ). Many things needed to be clarified and corrected after the setup process and Wagepoint was not available for quick contact most of that time. Customer service is nearly non-existent. But the final reason we left was that their ACH processor, NatPay, suggested our business was related to products we have nothing to do with and WITHOUT PROVIDING ANY DATA placed the burden of proof on us. This happened without warning and Wagepoint simply parroted their inquiry. In fact, the evidence they asked from us was our URL, as if that would have proven anything. I could have given them any URL I wanted. This silly request from an already difficult little Canadian company (Yes, based on Nova Scotia) was not worth my time, trust, or effort and we fired them. Now, we pay them nothing to do what we were already half-doing to begin with to support our completely legal and ethical company that has nothing to do with the shady business they suggested. I would disagree with the user whose review stated you get what you pay for with Wagepoint. I did not pay to be irritated by a service company.
Wagepoint Response
4 years ago
Hi Jason, I'm sorry to hear that you didn't have a good experience while getting set up with Wagepoint. As a payroll company, we are required to put all prospective customers through rigorous screening before we can do business with them. While we're attempting to better our processes, there are times when legitimate companies get caught in the risk filters. This might be the case with your company. Unfortunately, as a company policy, we cannot override those decisions. I understand your frustration and I'm sorry that we couldn't work with your business. Sincerely, Shrad Rao, Wagepoint CEO
Veronica
Accountant in Canada
Accounting Software, 2–10 Employees
Used the Software for: 2+ years
Reviewer Source
Easy to use and good interface
Comments: Love that it has reduced the amount of time it take me to complete this task.
Pros:
Easy to set up, customer service is great and really simplifies the reporting and integration to QBO. Approving/matching journal entries vs creating them. A huge time saver.
Cons:
WSIB support would be helpful, or links to references that would help determine appropriate registration requirements.
Accounting Software, 2–10 Employees
Used the Software for: 6-12 months
Reviewer Source
Service Extraordinaire!
Comments: The AWESOME support team provides answers almost instantaneously for any questions or concerns. This type of response and caring are beyond my wildest dreams. Very seldom have I had to wait beyond 24 hours for a response, which may ask for further clarification of the question or it could be the needed answer and action requirements are spelled out for dealing with the problem at hand.
Pros:
Wagepoint is very user-friendly and intuitive.
Cons:
Silly as it may sound.....the pulldown menus....not being able to use the "triangle" and having to just click into the box has played havoc with my mind. There used to be a "knowledgebase" where you could go and easily find a solution to your problem without having to overthink how I need to ask the question to get an answer, before having to send out a note to the support team. This has now gone by way of the dodo bird and quite honestly I feel it should be revived.
Wagepoint Response
4 years ago
Hi Gerry! Thanks so much for your positive review. In relation to your concern about our knowledge base - we switched systems a few months back, so the KB is now housed at wagepoint.kayako.com. You'll be able to find all our updated articles there for your reference :) We appreciate you being a customer and sharing your feedback! Please reach out if you have additional questions or recommendations. Thanks again! Erika