GanttProject
What Is GanttProject?
Free project scheduling and management app for Windows, OSX and Linux. Includes Gantt chart, resource load chart, PERT chart. Supports project baselines. Reads and writes MS Project files, exports to
Read more
CSV,PDF, HTML, PNG. Can work with WebDAV servers
Read less
Who Uses GanttProject?
GanttProject is known to work best for construction, media and other industries which deal with mid-sized projects, tasks measured in days and clear dependencies between tasks.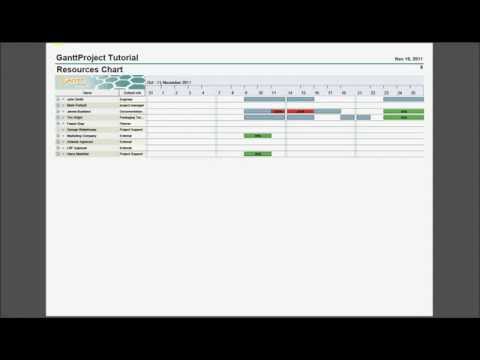 Not sure about GanttProject? Compare with a popular alternative
Not available in your country
Alternatives to GanttProject
Francisco
Desarrollador de software in Venezuela
Verified LinkedIn User
Used the Software for: 2+ years
One of the best local apps for project management
Comments: Organize and record the duration of a project, locally, quickly and with a familiar tool for all coworkers.
Pros:
This very complete application for project management, has one of the most familiar diagrams in the computer world, focused on seeing the duration times of each task and which task precedes another, excellent for organizing projects and always having the application without depending on a connection, is open source and free.
Cons:
Currently, there is a lack of improvements and the addition of tools and functionalities with which other applications for project management count, so to stay in the market fight they must improve.
Sofia
Data Center analist in Venezuela
Verified LinkedIn User
Used the Software for: 2+ years
One of the best project managers in local applications
Comments: Have a tool that allows me to organize my projects in a visual way, easier to present to clients or users outside the area, with which they can better understand the times each task takes.
Pros:
GanttProject is one of the best local tools for project management, it allows you to visualize your projects in a graphic way, being more pleasant for introductions to your team or clients, opting for a simple image of a complex system, helping your presentation and understanding, showing in graphical ranges how much it takes to develop each task, group that participates and more, all this of its more known tool the gantt diagram, is a very unique way to organize the projects and facilitate their understanding and progression.
Cons:
One of the most important disadvantages is that the bars do not indicate the amount of work but only the time invested, this does not allow to see how many resources will participate in the task, the case can be presented where a shorter bar actually takes much more work and personnel involved which brings confusion or detracts from the diagram.
Brennan
general manager - contracting division in Canada
Construction, 11-50 Employees
Used the Software for: 1+ year
Alternatives Considered:
Very Powerful Open Source Project Management and Schedule Software
Pros:
compatible across multiple platforms and softwares, user interface and
Cons:
We are using desktop versions and editing common files in cloud storage so there is the risk of overwriting files and losing work.
Verified Reviewer
Analista de bases de datos in Venezuela
Verified LinkedIn User
Internet
Used the Software for: 2+ years
GanttProject a basic alternative to manage a project
Comments: I have done five small projects with the tool, it has been useful and excellent at the level of expressing the goals of those involved, the participants, the time of development of each task, activity, types of associated deliverables and the participants of each of the activities , level of responsibility and hours of dedication, really that is very useful in terms of the general visualization of the goal.
Unfortunately I can not automatically define in this software the levels of resource overload, the critical path of the processes and the possible bottlenecks of the process.
In general, the software is good and practical at your level.
I can define and design a project for free and manage the main structure of the project, share it with the people involved and they can deploy it by installing the tool in any existing operating system
Pros:
If you want to create or manipulate a Gantt chart without having to pay for the license of a commercial program, this open source program is a good option because it is easily manipulated, the menu bars are very similar to other programs aimed at managing of projects and instinctively you get what you're looking to develop. It is universal since it allows you to import and export files made in MSProject and CSV, with the software you can perform the PERT without problems, although the graphic representation is very generic and unattractive, the performance of the program in projects of academic or small scale is outstanding. You can install in Windows, Mac and Linux, It has good compatibility. It is free download, although the developers appreciate some donation, very suitable for students, universities, companies that handle small projects and little staff. Does not consume many computer resources, the software weighs only 14MB.
Cons:
It allows you to allocate the human resource and time, but does not perform complex analysis of those components, you can not easily identify who is overloading tasks, where is the critical path? What processes are the bottlenecks? The design is very primitive, lacks development, but it is like that small car that allows you to reach the goal at a moderate speed The printing of the diagrams is cumbersome, you must work with care in the design of the printing area, the software is associated more with the visualization than with the printing of reports. GanttChart is not compatible with the spring XER format, it must be passed through MSproject
Agenor
Analista de negócios e Consultor de processos, Líder de testes in Brazil
Verified LinkedIn User
Information Technology & Services, Self Employed
Used the Software for: 2+ years
Do well and free of charge, what you need more
Comments: Corporate users are always asking for a project management software license only to open a project plan, look for an appointment or a resource allocation, and print it. The Project Managers should change their mind and focus in collaboration and team performance rather than complex and high featured tools that most of the time are not fully used. GanttProject is what most of the project teams need to control their activities and goals.
Pros:
GanttProject is not a simplified project management tool. It is a powerful tool because it offers all you need to control activities, resources and deliverables. It has a simple interface, use a few computer resources and it's free of charge for any purpose. It offers good resources to work with external people, sharing the project plan in the network, and importing/exporting content (as possible) to traditional commercial products.
Cons:
Collaboration resources are still weak and are in need of improvement. It is not ready for new agile initiatives reducing the scope of its use.