15 years helping Canadian businesses
choose better software
What Is Float?
Float is the resource management software that keeps teams of 5 to 500+ in sync. Schedule tasks quickly with a real-time view of availability, including time off and public holidays. See your team's capacity and utilization at a glance to optimize assigned work. Connect with project management, calendar, and communication workflows via direct integrations. Keep project plans up to date with easy bulk edits. Scale up compliance with approval workflows and access permissions. Free 30-day trial.
Who Uses Float?
Project-based teams working in agencies, consulting, IT services, and architecture. Float is purpose-built for resource managementーa platform to plan, schedule, and track resources with accuracy.
Where can Float be deployed?
Cloud-based
On-premise
---
About the vendor
Float
Located in New York, US
Founded in 2012
Float pricing
Starting Price:
US$7.50/month
Yes, has free trial
Yes, has free version
Float has a free version and offers a free trial. Float paid version starts at US$7.50/month.
About the vendor
Float
Located in New York, US
Founded in 2012
Float videos and images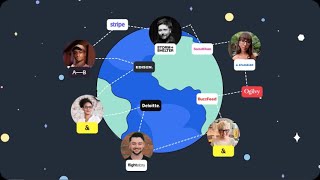 Features of Float
Access Controls/Permissions
Activity Dashboard
Activity Tracking
Alerts/Notifications
Assignment Management
Automated Scheduling
Availability Management
Billable & Non-Billable Hours
Budget Management
Budget Tracking
Budgeting/Forecasting
Calendar Management
Calendar Sync
Campaign Analytics
Campaign Management Software
Capacity Management
Client Management
Collaboration Tools
Commenting/Notes
Contract/License Management
Contractor Management Software
Cost-to-Completion Tracking
Dashboard Software
Display Ad Management
Document Management Software
Drag & Drop
Employee Database
Employee Management
Employee Scheduling Software
Employee Time Tracking
Estimating
For AEC Industry
For Creative Agencies
Forecasting
Gantt/Timeline View
Labor Forecasting
Live Chat Software
Milestone Tracking
Mobile Access
Multiple Projects
Online Booking
Online Time Clock
Online Time Tracking Software
Overtime Calculation
Performance Metrics
Portfolio Management
Prioritization
Progress Tracking
Project Management Software
Project Planning Software
Project Planning/Scheduling
Project Scheduling
Project Time Tracking
Project Tracking Software
Real Time Notifications
Real Time Updates
Real-time Scheduling
Reminders
Remote Access/Control
Reporting & Statistics
Reporting/Analytics
Reporting/Project Tracking
Resource Allocation & Planning
Resource Management Software
Resource Scheduling
Scheduling Software
Search/Filter
Skills Tracking
Staff Calendar
Status Tracking
Tagging
Task Editing/Updating
Task Management Software
Task Progress Tracking
Task Scheduling
Task Tagging
Third Party Integrations
Time & Attendance
Time & Expense Tracking
Time Tracking Software
Timesheet Management
Utilization Reporting
Vacation/Leave Tracking
Visualization
Workflow Management Software
Ruth
Metal Sheet Fabricator in Kenya
Verified LinkedIn User
Machinery, 2–10 Employees
Used the Software for: 2+ years
Reviewer Source
Achieve an equitable and sustainable resource management with Float.
Comments: Float enlightened us on how to have better planning and resources allocations. It allows us to first understand what is available to use and with such information, it becomes easy to plan our work based on what we have and what we are capable of. It allows us to institute responsibility among ourselves since it easy to know who is allocated to which job.
Pros:
Float excellent resources management features helps us to bring together everyone and everything in the organization under one central point and this allows us to plan our projects effectively and allocate duties based on ones capabilities. It has useful dashboards which keeps us updated on the project time and budget expenditure in real time.
Cons:
Working with Float has always been simple for me and i have no dislikes.
Filmon
Social Media Manager in US
Education Management, 11–50 Employees
Used the Software for: 1+ year
Reviewer Source
My Experience With Float
Pros:
My experience with Float has been great thanks to its many features It makes all matter scheduling easy and time tracking is easy too
Cons:
Bo bad experiences whatsoever with Float. It ticks all needs
Laura
Production Coordinator in UK
Media Production, 2–10 Employees
Used the Software for: 1-5 months
Reviewer Source
Great value. Lots of potential
Comments: I've been using CETA scheduling software for the last 4 years in big VFX companies and I must say that Float is not there yet but is actually getting broadly comparable. In the last 4 months that I introduced it into my new team it's proved to be quite useful to keep track of the progression of our projects. During these months I've seen that it has already improved in many areas that I'm excited to see what comes next.
I can see it can become a really powerful software.
Pros:
There aren't may softwares that let you schedule a team in such an easy and organised way. I think most softwares nowadays are too complex and make you spend more time organising tasks than actually working on them. Float is so clear and simple you can actually use it to manage big projects without spending too much time on it.
Cons:
It's getting better, but it would be very useful if we could: - Right click on a pencil and be able to copy it over into a different person. - Book more than one person on the same project (for example if two workers are on the same project because one of them is doing a training but you don't want to charge twice for that time). - Lately when I try to schedule more than 1 project in one day on the same person I get a message saying I can't schedule anyone for more than 24 hours) even if I'm not exceeding the 8 normal working hours. It'd be great if that could be fixed. - It'd be good if milestones were more visible. - I think reports should be a bit less complicated and more visual. - It'd be really helpful if you could group projects up in folders when you go to the Projects tab as at the moment we have like... 45 different projects going on and although we color code them it's difficult to organise all of them. -I'd like to have more than only three types of view when looking at our schedules a part from 'Days, 'Weeks' and 'Months'. It'd be great if you could 'Archive' users as well as projects. So when a worker it's not working at the company anymore and you don't want to pay for it on Float you can kind of 'Archive' him (so you are not able to book him on anything but still you can see him on the boards so you don't loose what it's been scheduled on him.)
Alternatives Considered: ShotGrid, monday.com and Asana
Reasons for Choosing Float: Monday has too many tools that you don't really get to use when scheduling. It also doesn't have an overview of projects as clear as the one Float has.
Switched From: monday.com
Reasons for Switching to Float: Its the closes to CETA software that we could find. It's good value for the price it offers and it's very intuitive and flexible.
Remek
Head of Design in Poland
Verified LinkedIn User
Design, 11–50 Employees
Used the Software for: 2+ years
Reviewer Source
The best app for planning and working with a team
Comments: I can't imagine working without Float.
Pros:
Clear, minimalistic and great interface with awesome interactions/microinteractions. Integrations with tools like Asana, calendars, collaborations with the team, and simplicity of use! Fantastic mobile apps.
Cons:
I don't have any points to add here, I have not had any problems using Float - maybe a desktop application for Mac would be useful ;)
Alternatives Considered: Trello
Reasons for Choosing Float: Wrike was a very complicated tool - it made work difficult instead of organising it
Switched From: Wrike
Reasons for Switching to Float: Simplicity, clean interface, clear workflow, integrations
Ahmad Farhad
Vice President in US
Management Consulting, 11–50 Employees
Used the Software for: 6-12 months
Reviewer Source
Schedule Your Team at Float!
Comments: I really like Float, it helps me to schedule daily and weekly work for the team. I easily assign and modify tasks anywhere and anytime for both teams in-office and remote. It's a great software.
Pros:
I like how easy and convenient it is to schedule work for my team, assign tasks with details and deadlines, and manage my clients' appointments.
Cons:
I use it for scheduling work and appointments. So, I like the way it is.