What Is Slack?
Slack is your Digital HQ.
Welcome to the command center of your workday. Discover a more flexible way to work with all your people, apps and partners in one space. Slack connects people with each other and with their tools and data. Equip teams to be their most efficient and productive—to save time, increase ROI and open up all kinds of opportunities. Slack isn't just a tool for sending messages. It's a place where work flows between all your teams, tools, customers and partners.
Who Uses Slack?
Our customers range from two-person startups to Fortune 100 corporations. In fact, 77% of the Fortune 100 uses Slack.
Where can Slack be deployed?
Cloud-based
On-premise
---
About the vendor
Slack
Located in San Francisco, US
Founded in 2014
Languages
English, French, German, Japanese, Spanish
Slack pricing
Starting Price:
US$6.67/month
Yes, has free trial
Yes, has free version
Slack has a free version and offers a free trial. Slack paid version starts at US$6.67/month.
About the vendor
Slack
Located in San Francisco, US
Founded in 2014
Languages
English, French, German, Japanese, Spanish
Slack videos and images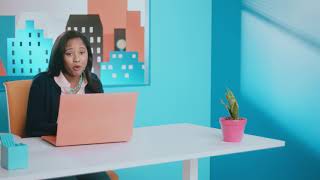 Features of Slack
Access Controls/Permissions
Activity Tracking
Activity/News Feed
Alerts/Notifications
Audio Calls
Billing & Invoicing
Brainstorming
Budget Management
Calendar Management
Call Conferencing
Call Routing
Chat/Messaging
Collaboration Tools
Commenting/Notes
Communication Management
Communications Management
Contact Management Software
Discussions / Forums
Document Management Software
File Sharing Software
For Sales Teams/Organizations
For Small Businesses
Group Management
In-App Training
Knowledge Base Management
Live Chat Software
Meeting Management
Member Directory
Messaging
Mobile Access
Multi-Channel Communication
Multi-User Collaboration
Notes Management
Onboarding Software
Percent-Complete Tracking
Presentation Streaming
Productivity Tools
Project Planning/Scheduling
Real Time Notifications
Real Time Synchronization
Real-Time Chat
Remote Access/Control
Remote Support Software
SSL Security
Screen Sharing Software
Search/Filter
Single Sign On Software
Support Ticket Management
Surveys & Feedback
Third Party Integrations
Time & Expense Tracking
Two Way Audio & Video
Two-Way Audio & Video
Usage Tracking/Analytics
Video Chat
Video Conferencing Software
Workflow Management Software
Charles
Directror in Singapore
Verified LinkedIn User
Media Production, 2-10 Employees
Used the Software for: 1+ year
Fast and Efficient Team Collaboration App every Company must have
Comments: Feedback from the team is the overall experience of using it for collaboration is very smooth and good.
Pros:
I like it a lot because there is practically zero learning curve. The platform is smooth and fast and the features are very intuitive. It is great for collaboration especially for remote team.
Cons:
Except for some problems when uploading videos, there isn't much to complain about this app. I see some people complain that for the free plans, the storage size is too little. But entering into a paid plan isn't that costly either.
Alternatives Considered: Missive, Mattermost and Zoho Cliq
Reasons for Choosing Slack: Slack is a much better app for our use case. And it is very easy for the team members to pick up and use easily without any problems.
Reasons for Switching to Slack: Better features and cost efficiency is the main reasons we chose Slack over the rest.
Eli
President in Colombia
Management Consulting, 2-10 Employees
Used the Software for: 1+ year
It's a great Communication tool and the pricing is fair!
Comments: We felt that we made the right move by switching to this pro tool. Our communications it's very effective, and there is no mistake in mixing private or personal communications. This helped our team to stay focused and always reply in business mode.
Pros:
We are a marketing agency and have several types of contracts and clients who love fast communications and avoid long email threads. We cannot live without it.
Cons:
We are glad that restrictions for free accounts were removed, which allow new adopters to get to know the tool better and incorporate it into their daily activities.
Alternatives Considered: Workplace from Meta and Google Workspace
Reasons for Choosing Slack: Management was becoming chaotic.
Switched From: Google Chat
Reasons for Switching to Slack: Because having an independent communication application with no need to have an opened browser tab was a great choice. Also, the versatility to move between workspaces is a must.
Nina
Content Partnerships Manager in Italy
Marketing & Advertising, 11-50 Employees
Used the Software for: 6-12 months
Slack is a good software, but does not bring something extra to the table.
Comments: Overall, I'm happy with Slack. The tool does exactly what it is supposed to do and no more than that. I don't feel the urge to change, but if my colleagues feel the need to switch, then I don't mind either.
Pros:
The best thing about Slack is its convenience. The tool is easily accessible from both desktop and mobile, and as a person that often works remotely, it is a plus that my chats are synced on all my devices. The tool is easy to integrate, and colleagues that are new to the software never have trouble using it
Cons:
Something I personally don't like about the software is the following:In group chats, multiple topics are often discussed at the same time. When I want to reply to a specific thing my college mentions, it will be hidden under the phrase of this person, which makes it easy to overlook my response. In other communication software, show your comment along with the message you are replying to, making it easier not to overlook a message.
Verified Reviewer
consulting services and developing software solutions in Vietnam
Verified LinkedIn User
Biotechnology, 51-200 Employees
Used the Software for: 2+ years
Experience after 3 years of useing Slack
Comments: Slack demonstrates a strong scientific link, particularly when used for internal company communication. Slack is also user-friendly, with an easy-to-use layout and a login interaction with LinkedIn. Furthermore, as compared to other programs, this application is quite light on computers and phones.
Pros:
It is highly handy for this application to combine login with Linkin, which helps to improve connection possibilities while eliminating many redundant login processes. Also, because Slack is cross-platform (desktop, Android, and iOS), everyone in my firm can communicate with one another regardless of device. Furthermore, the possibility to connect to other storage services like Dropbox, Google Drive, GitHub... Slack's free plan allows users to save up to 10,000 messages exchanged by the team, 5GB of storage, and connect up to 5 additional carrier services.
Cons:
The storage of messages only takes place for a short time and it is necessary to update the paid application versions to use more features. This makes the free version quite limited and unpopular for long-term storage of information.
Alternatives Considered: Redmine and Zendesk Suite
Reasons for Choosing Slack: Slack presents more versatility than telegram and is easier to use.
Switched From: Telegram
Reasons for Switching to Slack: I went through all the possible applications to find the most user-friendly channel in my software company. Done Slack clearly shows multi-app friendliness so I chose it.
Sarah
Chief Marketing Officer in India
Verified LinkedIn User
Food & Beverages, 2-10 Employees
Used the Software for: 6-12 months
Slack has become the easiest way to get in touch with your teammates.
Comments: There cannot be a better way to communicate among teams than Slack. Slack has made our lifes easier since we have been working from home remotely from different parts of the globe but stay unified and connected with the help of this tool. They also have a mobile app that lets you access all your chats and files on your phone. Its a great tool for every organization.
Pros:
We have been using Slack for almost a year now and all our departments love it. It is a great way to catchup internally within teams or also coordinate with cross functional teams. We use slack for daily followups and project management and task tracking. The IT department of our organization also uses Slack for bug tracking and remote work. Team communication is now just a click away and we feel connected with Slack.
Cons:
Slack has no issues or bugs that we have faced so far. Works like a charm.
Alternatives Considered: monday.com
Reasons for Choosing Slack: features and functionality
Switched From: monday.com
Reasons for Switching to Slack: Slack has better features and pricing compared to other competitors