What Is Graduway?
Graduway offers five different products to unleash the power of connections and access a broad network:
1. Admission tool: Peerpal from Graduway
2. Community engagement tool: GradEngage
3. Mentoring tool: GradCareers
4. Fundraising tool: GradAdvance
5. Fundraising enablement: Gravyty
Graduway works with 2,000+ schools, colleges, non-profits, and healthcare organizations globally, and has offices in London, Boston, Seattle, and Tel Aviv.
To learn more: https://graduway.com/
Who Uses Graduway?
Admission Leaders, Alumni Relations Leaders, Community Builders/Managers, Career Services Professionals, Fundraising & Development Leaders.
Where can Graduway be deployed?
Cloud, SaaS, Web-based, Windows (Desktop), Android (Mobile), iPhone (Mobile), iPad (Mobile)
About the vendor
Graduway
Founded in 2009
Phone Support
24/7 (Live rep)
Chat
Graduway pricing
Starting Price:
Not provided by vendor
No free trial
No free version
Graduway does not have a free version and does not offer a free trial. Graduway paid version starts at N/A.
Pricing plans
get a free trial
About the vendor
Graduway
Founded in 2009
Phone Support
24/7 (Live rep)
Chat
Graduway videos and images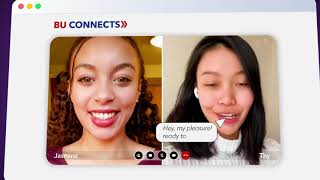 Features of Graduway
Access Controls/Permissions
Action Item Tracking
Activity Dashboard
Alerts/Notifications
Alumni Management Software
Application Management
Appointment Scheduling Software
CRM Software
Campaign Management Software
Communication Management
Content Management System (CMS) Software
Contribution Tracking
Dashboard Software
Document Management Software
Donor Management
Event Management Software
Forms Management
Goal Management
Member Directory
Membership Management Software
Mentor/Coach Matching
Mentoring Program Management
Mobile Access
Payment Processing Software
Progress Tracking
Real Time Notifications
Recurring Giving
Reporting & Statistics
Self Service Portal
Social Media Integration
Third Party Integrations
Visual Analytics
Russell J.
Alumni Relations, Development and Events Manager in U.K.
Verified LinkedIn User
Used the Software for: 1+ year
I love our Graduway platform. It has brought our alumni relations platform into the 21st century
Comments: An engaged and re-invigorated former pupil platform that attracts alumni on a global scale and encourages them to interact and respond.
Pros:
Our Graduway platform is engaging and sticky and encourages users to interact on the site. They post photos and message each other independently.
Cons:
The UK searching fields by location are ridiculous - there are thousands of towns on there listed that I've never heard of - too many to make it of any use... It would also be useful to have the 'work' filter in the invite and message function too.
Alyssa P.
College & Alumni Relations Manager in U.S.
E-Learning, 51-200 Employees
Used the Software for: 1+ year
Highly recommend!
Comments: The customer service experience with Graduway is top-notch. Our account manager,[SENSITIVE CONTENT], is friendly, accessible, and knowledgeable. I appreciate that he keeps reoccurring appointment on the rotation of his calendar to meet with me, review new product enhancements, and to discuss my school's success on the platform. Additionally, there are always opportunities for professional development to learn how to make the most out of the platform. This is something that sets the company a part from others - they truly take the time and work hard to build relationships and ensure the happiness of their clients.
Pros:
The platform is a "one-stop shop" for all your alumni management needs. The functionality with social media makes registration for users a breeze, and it is extremely user-friendly. The company is also always making improvements and enhancements, and their support team is extremely responsive, efficient, and professional.
Cons:
Integration was a breeze and there are many different ways to pull data from the system, although sometimes the reports (in the form of excel) are a bit overwhelming to review and analyze.
Alternatives Considered: Almabase
Reasons for Switching to Graduway: The availability of professional development and learning tools available, customer support, and the technological advancement / overall capabilities of the product
Verified Reviewer
Director Of Alumni Relations in U.S.
Verified LinkedIn User
Education Management, 51-200 Employees
Used the Software for: 1+ year
Easy platform for pushing information to alumni. Could be more customized but otherwise good.
Comments: Alumni are able to engage with one another and get more information from the school all in one email.
Pros:
The weekly digest is a great way to aggregate info and send it to all alumni. The job posting feature is fantastic and provides a great way for alumni to share job opportunities, as well. The updates section is a nice feature but lacks the ability to sort into categories. The events page is a great place for the school to update alumni about events without sending another email to their inbox.
Cons:
The software isn't as customizable as other softwares that I've used. For example, in the posting section, there isn't a way to create categories for posting. It would be great if alumni could tag the post with a category (mentoring question, general question, etc.). Plus, when people reply to the post, it doesn't ping you or let you know a reply was received. You have to rely on logging in to see if you got a reply. The reply doesn't show up on the next news digest, which would be helpful if it did.
Environmental Services, 501-1,000 Employees
Used the Software for: 2+ years
A platform I'm proud to provide to my network
Comments: Where to begin? The customer service is top notch! I don't think of Graduway as a vendor, I think of them as a partner in my work. Not only have they ensured that what I'm presenting to my network is beautiful and user friendly but they are always innovating and sharing best practices so that our users can get the most out of this product.
Pros:
It is beautiful and intuitive to use (as an administrator and as a user). Every time I share the platform with someone new they say, "wow" and get what we're trying to do immediately.
Cons:
This is tough to say because as soon as I come up with something new that I want the platform to have, the team tells me it is already in progress and within months, we have it.
Alternatives Considered: Switchboard and Almabase
Reasons for Switching to Graduway: The company had so much more to offer by way of innovation. It was clear that they were building momentum and not only keeping up, but leading the way on virtual community management.
Patrick S.
Constituent Relations in U.S.
Education Management, 51-200 Employees
Used the Software for: 1-5 months
Implement this platform immediately
Comments: Excellent, fantastic, and superb.
Pros:
If I have to limit my response it would be the support of the Graduway staff. They are super responsive and extremely knowledgeable about their product. Another pro, is they always seem to be improving the product by adding functionality and I believe they really understand their user and their needs. This product really has everything that we need and would want to virtually engage our constituents. They also prepare marketing to help us reach our audience. They want us to be successful.
Cons:
2 things: first I wish that there was some functionality that would allow our users to post on Graduway and then instantly post that same thing on LinkedIn or another social platform.
Alternatives Considered: Almabase
Reasons for Switching to Graduway: Connect syncing with Raisers Edge. Plus additional functionality and ease of use. I can't remember specifically what those other functions were but it made a difference.