What Is DEAR Systems?
Everything in one system including accounting, eCommerce, inventory management, manufacturing, and POS at a fraction of the cost of ERPs. Manage orders from multiple channels, including eCommerce channels with automations and great integrations. Track stock levels and stock on hand value for raw materials, components, finished goods, and more. Made-to-order, assembly, manufacturing and component traceability features automatically maintain stock movements and keep accounts free of discrepancies.
Who Uses DEAR Systems?
Retailers, wholesalers, distributors, and manufacturers with 5 to 100 employees seeking everything in one system at the fraction of the cost of ERPs.
Where can DEAR Systems be deployed?
Cloud-based
On-premise
---
About the vendor
DEAR Systems
Founded in 2012
DEAR Systems support
Phone Support
24/7 (Live rep)
Chat
Languages
Chinese, English, traditional Chinese
DEAR Systems pricing
Starting Price:
US$325.00/month
Yes, has free trial
No free version
DEAR Systems does not have a free version but does offer a free trial. DEAR Systems paid version starts at US$325.00/month.
Pricing plans
get a free trial
About the vendor
DEAR Systems
Founded in 2012
DEAR Systems support
Phone Support
24/7 (Live rep)
Chat
Languages
Chinese, English, traditional Chinese
DEAR Systems videos and images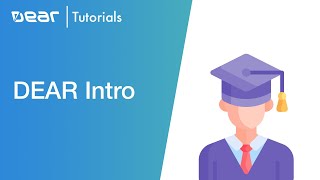 Features of DEAR Systems
3PL Management
Access Controls/Permissions
Accounting Integration
Accounting Software
Accounts Payable Software
Accounts Receivable Software
Activity Dashboard
Alerts/Notifications
Backorder Management
Bank Reconciliation
Barcode / Ticket Scanning
Barcoding/RFID
Billing & Invoicing
Bills of Material
Budgeting/Forecasting
CRM Software
Cataloging/Categorization
Contact Database
Core Accounting
Cost Tracking
Customer Accounts
Customer Database
Customer History
Customizable Branding
Discount Management
Document Management Software
Email Marketing Software
Expense Tracking
Financial Management Software
Financial Reporting Software
Fixed Asset Management Software
For Retail
For Small Businesses
Forecasting
General Ledger
Integrated Business Operations
Inventory Auditing
Inventory Control Software
Inventory Management Software
Inventory Optimization Software
Inventory Tracking
Invoice Creation
Invoice Management
Invoice Processing
Item Management
Kitting
Mobile Access
Multi-Channel Marketing
Multi-Currency
Multi-Location
Order Entry Software
Order Fulfillment Software
Order Management Software
Order Tracking
Payment Processing Software
Point of Sale (POS)
Product Identification
Production Management
Production Scheduling Software
Purchase Order Management
Purchasing & Receiving
Quality Control
Quality Management Software
Quotes/Estimates
Real Time Data
Recall Management
Receiving/Putaway Management
Recurring Orders
Remote Access/Control
Reorder Management
Reporting & Statistics
Reporting/Analytics
Requisition Management
Returns Management
Sales Orders
Sales Reports
Sales Tax Management
Search/Filter
Spend Management Software
Supplier Management
Supply Chain Management Software
Template Management
Third Party Integrations
Traceability
Warehouse Management Software
Workflow Management Software
eCommerce Management
Alternatives to DEAR Systems
Anton
Sales&Marketing in UK
Cosmetics, 2-10 Employees
Used the Software for: 1-5 months
Source: SoftwareAdvice
DEAR Systems step to the future!
Comments: Still getting used to the DEAR system, however, if compare with other inventory systems we used before, I must say DEAR is the answer, so far very happy! It's all there, just need a bit of time to learn how to navigate around. Selling on Amazon & eBay? No problem..... (once everything is set up correctly) DEAR will do all your daily routine for you. Using an eCommerce website (in our case it's WooCommerce), it's all there! We are still in process of integration/switching from Quickbooks desktop however, after only 1 month of using DEAR (plenty of step by step, how to use information online and very straightforward YouTube videos, which will answer most of your questions (how to?) on daily routine of most of the businesses. Special thank you to the support team, for being very helpful, straight to the point answers with plenty of information provided to understand and learn ….. bravo!
Pros:
Xero & Dear system user (new user experience). Everything you need to manage warehouse inventory! Detailed Inventory information, Order process flow, purchasing order management, stock control, eCommerce website eBay/Amazon integration, - easy to use once you get used to it. Helpful support team, and plenty of information provided to understand and learn DEAR systems.
Cons:
Takes some time to know the DEAR systems (navigate) due to many features. I guess we need to use DEAR systems for some time to get a better understanding and therefore, give a revised review of experience and possible Cons we might have.
Alternatives Considered: Sage Business Cloud Accounting, QuickBooks Online Advanced, Sage 50cloud Accounting, Khaos Control Cloud and Khaos Control
Reasons for Choosing DEAR Systems: Quickbooks Desktop service termination in the UK from 2023
Switched From: QuickBooks Desktop Enterprise
Reasons for Switching to DEAR Systems: Inventory management - stock control - plenty of features to use now or in the future. Amazon-ebay-ecommerce integration. Daily order routine progress, overall DAER systems feels pleasant to use
Heather
Director of Operations in US
Building Materials, 2-10 Employees
Used the Software for: 1-5 months
DEAR is Perfect for the Growing Business
Comments: I worked with [SENSITIVE CONTENT] in the OnBoarding team and he was awesome! My implementation took a VERY LONG time due to our business being so busy. He was so patient and would contact me every 3 weeks or so to see how things were progressing. He took so much time to go over the product with me and my coworkers multiple times. He answered MANY LONG emails from me with tons of questions. He was always pleasant, happy, so helpful, and in my opinion the greatest secret weapon that DEAR has!! Now that my implementation is complete (thanks to him) I feel like I have lost a friend. He has assured me that the Support team are just as awesome and helpful as he has been - but I don't believe anyone will ever be as amazing as [SENSITIVE CONTENT] was! Thanks [SENSITIVE CONTENT]!!
Pros:
I LOVE the fact that I can invoice before receiving the inventory physically. We work with an overseas company and their business practice is to invoice once the product leaves their hands, however accepting their invoice made my inventory way off in QBO. So glad to be able to maintain what the true physical inventory is and not have to try to keep up with the travelling inventory too.
Cons:
The feature I would like the least is the CRM. I was really hoping that it would work for our sales team and that they would be able to have access to the inventory information easily. However, the CRM lacked a lot of the capabilities that our sales managers were looking for to help with managing their teams.
Robert
Director in Australia
Verified LinkedIn User
Information Technology & Services, 2-10 Employees
Used the Software for: 2+ years
IntegrationKings review of Dear Systems
Comments: A great overall platform for anyone selling products in the market that wants to control their Inventory correctly and the workflows in relation to an Inventory business. Also from an accounting background it is a full end-to-end solution in relation to ensuring the accounting is 100% correct in the business.
Pros:
The features we like most about Dear Systems and so do the clients we work with are: - Integrations around stock control and sales workflows with Woo Commerce and Shopify. - Complete bi-directional integration with Xero and QBooks Online. - Love the fact that we can do Supplier Deposits and Customer Deposits, tracking them correctly within the accounting system. - Also the fact that we can do multi-level Build of Materials for manufacturing clients and then sell via multiple of sales channel.
Cons:
The features we least like most about Dear Systems: - Reporting in the platform takes abit to set-up and ensure you are getting the reporting you want out of the system. - Would like to see more integrations over time into the core platform overall as well.
Alternatives Considered: Cin7 and Unleashed
Reasons for Choosing DEAR Systems: Wanted better integration overall with the accounting within the business and in some cases wanted to move away from their old clunky ERP platform that was running their business still from a server.
Switched From: MYOB Advanced Business, Sage 300cloud, Attache and NetSuite
Reasons for Switching to DEAR Systems: Better integration overall in relation to the accounting workflows with Xero, plus a very good Partner network and team to work with internally.
Food & Beverages, 2-10 Employees
Used the Software for: 6-12 months
What a relief
Comments: DEAR Systems is everything I wanted Unleashed and MRP Easy to be. Its flexible to use, has ongoing gold standard support at no extra cost, has a great looking interface and has very customisable membership extras. I clearly cant talk more highly about DEAR and its because I had such a lousy time with the others.
Pros:
Best support I have ever had with any business software. The live chat is full of highly experienced operators who respond very quickly to get you back on track. Very fast and easy to understand onboarding. Much less help needed than others. The video tutorials are excellent. The interface is modern looking. The process from CO to MO is visual and easy to follow. The Automation option is worth every dollar.
Cons:
Not enough Business intelligence information. Not enough visual information in reporting like graphs and tables. There is a taste of it in the dashboard but thats the extent of it. B2B Portal needs the option to pick what products certain groups of stores get to see vs others.
Cameron
General Manager in Australia
Wholesale, 11-50 Employees
Used the Software for: Free Trial
Looking good so far
Comments: While still working inside a trial version, in preparation for cutting over from our current system and going live with Dear, I have been pestering the Support team on a daily basis for a few weeks now as I work through the finer points of the system. The Dear support structure is good - well structured with quick response times to questions, Was particularly pleased that one support person (thanks [SENSITIVE CONTENT HIDDEN]) went the the degree to create and send me a custom video demo of the system aspect I was trying to understand that was hard to explain in text. I also found the published Video Tutorials and support pages helpful.
Pros:
While thinking, as a Distributor, we have 'out-of-the-box' requirements for managing our inventory and processes around it, the exercise of evaluating our idiosyncrasies in order to go shopping for a new IM system has taught me that there's possibly not the absolute perfect system for any business, but the Dear system is beating the rest as it ticks most of the boxes on my wish-list for an inventory management system. For a complex system it's relatively intuitive and seems to be built with real world functionality in mind. In addition to my list of specific features, I was looking for a system that could automate as much of our manual tasks and work flows as possible - reduce the amount of data entry required and minimise opportunities for human error. Compared to other systems reviewed, Dear excels in this area.
Cons:
Possible just a COVID thing ...or just a modern day thing, but I remember the days when; if you were looking at making a big commitment to something as important at the system that would manage all your inventory and link to your financials, someone would sit down with you and work through your specifics, helping you evaluate their offering as the right purchase decision for you to make. These days, it's "down load a free version and have a play". I've probably reached the sames decision based on the latter, but it's definitely taken up a lot more of my time to do so. Granted, phone calls and screen sharing sessions are on offer, but I find the time-limited sessions, working with generic databases etc. less beneficially that the old fashioned way. Not a short coming of the Dear System itself and every software company may have the same M.O, but perhaps an opportunity for Dear to differentiate themselves from the masses and win more fans - and quickly?
DEAR Systems Response
2 years ago
Hello Cameron, I am glad that DEAR has met your expectations in terms of being an out of the box solution. We recognize the important role that DEAR plays in our customers daily business & we do put a lot of thought into to how to make DEAR user friendly and automate most of your business processors. To help our customer setup DEAR faster, we do offer an onboarding & training (https://dearsystems.com/onboarding-and-training/); where we help all our customers to make the transition smoother. If your interested you can book a call with us and one of your Customer Success agents will get in touch with you - https://calendly.com/dear-systems/20-minute-call Best Regards, DEAR Team