15 years helping Canadian businesses
choose better software
What Is TalentLMS?
TalentLMS is the LMS built for training success. Designed to get a yes from everyone, its where great teams, and companies, go to grow. With an experience that's fully customizable and easy to manage, teams embrace training while feeling right at home. TalentLMS makes it easy to provide the right training to any team and every use, while giving expert guidance and support every step of the way. On a mission to democratize training, TalentLMS already serves 70, 000+ teams worldwide.
Who Uses TalentLMS?
TalentLMS's simplicity is loved by thousands of customers around the globe. Recognized as the #1 most affordable LMS, TalentLMS will fit the needs of any company no matter its size or training type.
Where can TalentLMS be deployed?
Cloud-based
On-premise
---
About the vendor
Epignosis
Located in San Francisco, US
Founded in 2012
TalentLMS pricing
Starting Price:
US$69.00/year
Yes, has free trial
Yes, has free version
TalentLMS has a free version and offers a free trial. TalentLMS paid version starts at US$69.00/year.
Pricing plans
get a free trial
About the vendor
Epignosis
Located in San Francisco, US
Founded in 2012
TalentLMS videos and images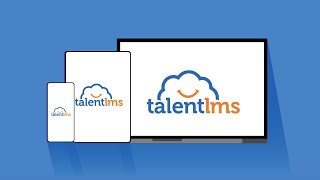 Features of TalentLMS
Access Controls/Permissions
Alerts/Notifications
Assessment Management
Assignment Management
Asynchronous Learning
Audio/Video Recording
Bite-Sized Learning
Blended Learning
Built-in Course Authoring
Cataloging/Categorization
Certification & Licensing
Certification Management
Competency Management
Compliance Management
Compliance Tracking
Content Library
Content Management System (CMS) Software
Course Authoring Software
Course Library
Course Management
Course Publishing
Course Tracking
Customizable Branding
Customizable Questions
Customizable Reports
Customizable Templates
Data Import/Export
Document Management Software
Electronic Forms
Employee Engagement Software
Employee Onboarding
Employee Portal
Employee Training
Gamification Software
Interactive Content
Interactive Learning
Knowledge Base Management
Learner Portal
Learning Management
Learning Paths/Tracks
Media Import
Microlearning Software
Mobile Access
Mobile Learning Software
Multi-User Collaboration
Orientation Workflow Management
PowerPoint Conversion
Progress Reports
Progress Tracking
Quizzes
Reminders
Reporting/Analytics
SCORM Compliance
Self-Learning
Self-Service Content Curation
Social Learning
Storyboarding
Synchronous Learning
Tests/Assessments
Third Party Integrations
Training Administration
Training Companies
Training Management
User Management
Video Management Software
Alternatives to TalentLMS
Nick
Product Marketing Specialist in US
Verified LinkedIn User
Computer Software, 51–200 Employees
Used the Software for: 2+ years
Reviewer Source
Continued improvements
Comments: Overall it has been a great experience. Their support is always helpful and timely, they rarely have service disruptions (despite a massive increase in e-learning following COVID) and they have continued to improve the features of the product.
Pros:
Talent LMS has continued to deploy regular quarterly updates which improve the features and usability of their product. They've maintained affordable pricing along the way, even when large updates have been added to the system. It's really easy for our learners to use and administration and reporting is pretty good.
Cons:
Certification management needs to be improved further. I still haven't quite figured out how we will handle re-certification if requirements differ from the original. It's also not easy to get the certificate ID number, which is important to be able to store the data outside of Talent LMS. Our workaround requires manually loading a PDF preview and taking the ID from the PDF, which is the only place you can embed it natively. Reporting has gotten increasingly better over time but can still use some better cross-object reporting and filtering based on other criteria.
Alternatives Considered: Adobe Connect Learning and Skilljar Customer Education
Reasons for Switching to TalentLMS: Better value for money considering all the features. Also was extremely white label and had broad API access which was important to us to integrate into our existing customer systems and portals.
Epignosis Response
3 years ago
Nick, thanks for your feedback and review! As you mentioned, our team continues to keep improving TalentLMS and our quarterly updates are a result of the feedback we gather from our customers. It's great to hear that you've had a great TalentLMS experience thus far, and we'll keep working hard to ensure things keep on getting even better!
Christine
Virtual Learning Specialist in US
Education Management, 11–50 Employees
Used the Software for: 2+ years
Reviewer Source
Simple, Robust, and Informative
Comments: Overall, our experience with TalentLMS is extremely positive. We appreciate how easy it is to get started with TalentLMS and how simple it is to develop courses quickly. Even with the simplicity is there, the features are robust enough to provide quality learning experiences. The support provided by the TalentLMS team is top-notch, and they are very responsive and helpful.
Pros:
Our favorite TalentLMS features are its ease of use, learner analytics, and the ability to set up branches. As an education service agency, we use TalentLMS to offer microlearning opportunities to busy teachers and school administrators. Our course authors find TalentLMS to be easy to use and simple to learn. We use the reports and infographics to understand how and when our participants access their learning opportunities. We love that we can use branches to group users and establish a specific course catalog per branch.
Cons:
Although we find more pros than cons with TalentLMS, we do wish there was a way to "drip" content to users via email. We also wish we could customize the storefront and course information pages (more than already possible) as viewed by learners.
Alternatives Considered: Teachable, EdApp and Kajabi
Reasons for Switching to TalentLMS: We chose TalentLMS because the analytics were more flexible and customizable. The ability to set up and manage branches was also a deciding factor.
Epignosis Response
8 months ago
Christine, what a great review! It's fantastic to read that, as a learning specialist, you enjoy the vast array of features offered by TalentLMS. We love knowing that the reporting capabilities, along with infographics, allow you to keep an eye on how and when your participants access their learning opportunities! Regarding advanced customization, maybe you could check out this cheat sheet we recently created. It will help you take your portal to the next level, and remember that if you need extra help, our support team is here to back you up. https://www.talentlms.com/cheatsheets/elearning-css-hacks
Laura
Human Resources Generalist in US
Verified LinkedIn User
Hospital & Health Care, 1,001–5,000 Employees
Used the Software for: 1+ year
Reviewer Source
This tool helps users to get trained quickly
Comments: To make the learning experience more tailored to the needs of the company, TalentLMS allows them to brand the platform with their own logo, colors, and domain.
Pros:
Support for multimedia content, tests, quizzes, and certifications are just some of the features that make course creation and administration simple with this platform. Video, SCORM, PowerPoint, and other course materials are all supported.
Cons:
Practically everything serves its intended purpose, and I've had no trouble doing what I set out to do. Using it on a bigger scale can present some difficulties, but the administration tools have been straightforward so far.
Mark
Museum Planner in Mexico
Architecture & Planning, 2–10 Employees
Used the Software for: 6-12 months
Reviewer Source
Lacking Features as Advertised
Comments: Very poor customer service, see above over six months or trying to work out issues with customer support, next step is Better Business Bureau.
Pros:
The software is said to have many features at a low cost, this is clearly false advertising.
Cons:
The software is advertised and marketed as a platform for selling online courses. For many issues users are required to enter CSS or Javascript for simple issues like a social media link. For over six months I have been trying to work with customer support, today I gave up. My next step is to report the company to the Better Business Bureau. As the [SENSITIVE CONTENT HIDDEN] wrote me: Hi Mark, Thank you for contacting me and for sharing your concerns. I can understand your frustration. It is true that our product development team has decided to focus more on Enterprise features, rather than e-Commerce related ones. We offer some integrations with payment gateways and specific eCommerce features allowing our customers to sell their courses through their TalentLMS portal but it is not our main focus. As far as your specific requirements are concerned, our support team offered you advice on how you could use our CSS / Javascript editors to achieve what you are looking for. We have decided to offer these editors (CSS / Javascript) to give our customers more freedom. Using these editors you have more options, but CSS and Javascript knowledge is required. We cannot provide customization services to our customers, according to our policy, but our software support engineers are always available to advise and guide you through. Please let me know if you need any further clarification. [SENSITIVE CONTENT HIDDEN] Pioneer in eLearning solutions TalentLMS
Epignosis Response
4 years ago
Dear Mark, we're sorry to hear that the follow up provided by our customer support team has not met your requirements. As mentioned in the email you shared, our team is on-hand should you wish to seek any further assistance. We wish you all the best in your future business endeavours.
Ahmed
Learning Director in United Arab Emirates
E-Learning, 11–50 Employees
Used the Software for: 2+ years
Reviewer Source
One of the best LMS out there!
Comments: Amazing experience.
Pros:
I have been an intensive user of Talent LMS. I have been using it for more than 3 years now and with many clients. I love its UI and its back-end and how easy it is to navigate its different pages and build content and courses. I believe reporting is one of the strongest points in Talent LMS, as you can get any piece of data easily and in a visual format.
Cons:
Its Home Page customization. There is little to do actually in terms of doing some visually attractive Landing/ Home pages with simple animation stuff as a font end of the system. You can only add a number of static designed images. I believe there is a room for improvement here.