What Is TalentLMS?
TalentLMS is the LMS built for training success. Designed to get a yes from everyone, its where great teams, and companies, go to grow. With an experience thats fully customizable and easy to manage, teams embrace training while feeling right at home. TalentLMS makes it easy to provide the right training to any team and every use, while giving expert guidance and support every step of the way. On a mission to democratize training, TalentLMS already serves 70, 000+ teams worldwide.
Who Uses TalentLMS?
TalentLMS's simplicity is loved by thousands of customers around the globe. Recognized as the #1 most affordable LMS, TalentLMS will fit the needs of any company no matter its size or training type.
Where can TalentLMS be deployed?
Cloud-based
On-premise
---
About the vendor
Epignosis
Located in San Francisco, US
Founded in 2012
TalentLMS pricing
Starting Price:
US$89.00/month
Yes, has free trial
Yes, has free version
TalentLMS has a free version and offers a free trial. TalentLMS paid version starts at US$89.00/month.
Pricing plans
get a free trial
About the vendor
Epignosis
Located in San Francisco, US
Founded in 2012
TalentLMS videos and images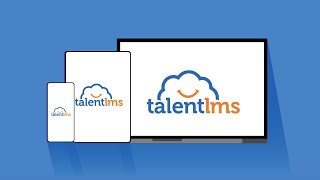 Features of TalentLMS
Access Controls/Permissions
Alerts/Notifications
Assessment Management
Assignment Management
Asynchronous Learning
Audio/Video Recording
Bite-Sized Learning
Blended Learning
Built-in Course Authoring
Cataloging/Categorization
Certification & Licensing
Certification Management
Competency Management
Compliance Management
Compliance Tracking
Content Library
Content Management System (CMS) Software
Course Authoring Software
Course Library
Course Management
Course Publishing
Course Tracking
Customizable Branding
Customizable Questions
Customizable Reports
Customizable Templates
Data Import/Export
Electronic Forms
Employee Engagement Software
Employee Portal
Employee Training
Gamification Software
Interactive Content
Interactive Learning
Knowledge Base Management
Learner Portal
Learning Management
Learning Paths/Tracks
Media Import
Microlearning Software
Mobile Access
Mobile Learning Software
Multi-User Collaboration
Orientation Workflow Management
PowerPoint Conversion
Progress Reports
Progress Tracking
Quizzes
Reminders
Reporting/Analytics
SCORM Compliance
Self-Learning
Self-Service Content Curation
Social Learning
Storyboarding
Synchronous Learning
Tests/Assessments
Third Party Integrations
Training Administration
Training Companies
Training Management
User Management
Video Management Software
eCommerce Management
Alternatives to TalentLMS
Richard
Manager in UK
Verified LinkedIn User
Education Management, 2-10 Employees
Used the Software for: 1+ year
A Simple Drag and Drop LMS System
Comments: A good all round experience.
Pros:
We provide training courses and needed a learning management system so distribute tests and assignments to students. Talent LMS fits the bill. Its easy to use, has all the functions we currently need and is relatively well priced.
Cons:
Recent subscription changes have removed "branches" from the packages. I would love to see better design options when creating content.
Alternatives Considered: LifterLMS
Epignosis Response
4 weeks ago
Richard, thanks for your review. We're happy you find TalentLMS to be easy to use and well-priced. We believe everyone should be able to use an LMS, regardless of the size of their company, this is why we have flexible plans which can easily be scaled when needed!
Bridget
Training & Development Specialist in US
Insurance Software, 501-1,000 Employees
Used the Software for: 2+ years
Talent LMS
Comments: This is a cost concious effective solution that has so many of the bells and whistles of other software for a lot less money.
Pros:
The flexibility to create groups and branches - even set up training for profit and outside use without interfering with our internal use, is so easy and intuitive. It works well with our BizLibrary content and is easy to upload and create courses, automations and notices. It has a vast array of runnable reports for anything you could need. The dashboards are easy to use and the catalogs have different viewing options.
Cons:
I can't use AICC files and they're pretty common with external content builders.
Epignosis Response
4 weeks ago
Thank you for your kind review, Bridget. We're glad to read you find TalentLMS to be flexible and intuitive. We also love hearing how easy it was for your to upload your content onto TalentLMS.
Alyssa
Director of Professional Development in US
Insurance Software, 2-10 Employees
Used the Software for: 1+ year
Great platform for creating a basic course structure that fits your training needs
Comments: Overall, TalentLMS has met our needs and allowed us to create a custom online course and expand the reach of our organization's education programs.
Pros:
The product is pretty user-friendly, and if you are struggling with how to do something while creating/editing your course, you can easily find answers to most issues in the knowledge base. I also liked the various types of content that can be added to a course. For example, I've utilized text, PDFs, Microsoft Word documents, images, videos, tests, surveys, web links, and more all in one single course - and I probably haven't even explored half of the available features!
Cons:
Working with a user's course expiration date can sometimes be tricky and could definitely use some improvement. For example, to change the expiration date for a user, logically I would go to the "Users" page, go to the user's courses, and extend the date there. Instead, you have to go to the course page, go to course content, go to course users, and extend it from there. Also, I've found that sometimes you can't extend a user's deadline without resetting their progress for the entire course. I haven't quite figured out why that happens. I also think the navigation on the user's end could use a little clarity. An automated "course tour" would be beneficial.
Alternatives Considered: Blackboard Learn
Reasons for Switching to TalentLMS: An annual subscription to TalentLMS was less than half the cost of an annual Blackboard subscription.
Epignosis Response
6 months ago
Hi Alyssa, thank you for your insightful review of TalentLMS. We are glad to read that your experience has been a pleasant one and that you've been enjoying the variety of content you can work with on the platform. Regarding user navigation, lots of good think are coming out your way soon, keep an eye out!
Britni
Business Development Manager in US
Verified LinkedIn User
Machinery, 51-200 Employees
Used the Software for: 2+ years
It meets our needs on a budget
Comments: Overall, it has been a positive service that has allowed us to create a repeatable training process for our organization in an affordable manner.
Pros:
The product is fairly intuitive and user-friendly. I was able to start working with it meaningfully day one without intervention. Where I've needed support, the knowledge base provided a lot of value and where that fell short (rarely), I had fairly quick responses that resolved the issue. It allows me to create content using a variety of methods, upload it, cause for an interactive assessment component with review, and allow info to be allocated on our schedule. I can tailor course schedules to an individual's needs. It is great for developing a repeatable onboarding program as well as updating people as needed. It's great to store all training materials long-term.
Cons:
For the most part, where I've run into issues, I've found that I just need to research the product more as there are ways to achieve what I want. The limitation is primarily within the packages available. It jumps from $59/month for 40 licenses to $129 a month for 100. If my organization needs 43 licenses (which is my current issue), there isn't a way to achieve that without jumping to double the pricing.
Epignosis Response
10 months ago
Britini, what a great and insightful review! It is fantastic hearing that our knowledge base has helped set up your portal without too much trouble! Regarding plans and user limits, maybe you could look into Active plans ? Active Plans let you register an unlimited number of users. Their pricing is based on the number of different users that login to your portal each month. Those plans come with soft limits. We do not prevent users from logging in if your plan limit has been reached!
E-Learning, 11-50 Employees
Used the Software for: 1+ year
Excellent LMS that is good value for money
Comments: We have been able to move our courses online and provide a very good level of support and care to our students and seeking to expand our course offerings on the platform.
Pros:
The ability to allow students to download courses into the app and study offline.
Cons:
A bit more flexibility in how students are forced to complete courses.
Alternatives Considered: iSpring Suite and Docebo
Reasons for Choosing TalentLMS: Value for money offering by Talent LMS and most importantly the fact that I could evaluate the product for as long as I want and have some courses on for free for as long as I want to effectively test the system without stress or pressure and start paying only when I was ready.
Switched From: iSpring Suite
Reasons for Switching to TalentLMS: Value for money, ease of use and free options.
Epignosis Response
10 months ago
Gilbert, thank you for sharing your experience using TalentLMS. It's fantastic hearing that the platform allows you to provide online courses to your students while maintaining a good level of support for them.