Local product
Thinkific
Local product
What Is Thinkific?
Thinkific is an all-in-one online course platform that empowers anyone to quickly create and deliver stunning courses on their own branded site. Whether your goal is to educate your customers, to
Read more
sell courses to earn revenue or to simply grow your brand and engage your audience, Thinkific makes it easy. Join thousands of consultants, experts, authors, speakers, trainers, teachers, coaches, professional associations, and companies, and start selling courses on Thinkific today.
Read less
Who Uses Thinkific?
Everyone from small businesses, creatives, consultants, coaches, authors, speakers, and trainers to professional associations, larger companies and universities use Thinkific today.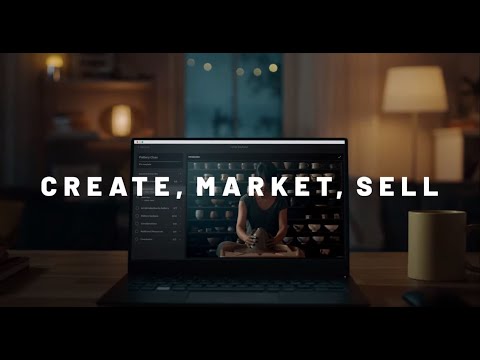 Not sure about Thinkific? Compare with a popular alternative
Alternatives to Thinkific
Richard
Creative Director in UK
Architecture & Planning, Self Employed
Used the Software for: 2+ years
Alternatives Considered:
Suitable For All Levels
Comments: Thinkific has been perfect as a solution for my starting an online training product that also has spreadsheet tools included. My experience has been great. I have only once had to contact support and it turns out it was my error that was causing a visual issue, which was soon easily corrected, once I saw my error. They were quick to spot what I'd done and let me know.
Pros:
That it's really comprehensive, yet still has a free to low-cost entry-level option. It's easy to use and looks visually great too with its customisable interface options. Oh and I love that you can i-frame other websites and URL's into your courses (this is great for spreadsheets and websites) - it saves a lot of time and energy, and updating! Oh, and it has / had a low payment processing fee structure.
Cons:
I haven't hit any issues with it yet so to date there's nothing I don't like about it.
Scott
Business owner in US
E-Learning, 2-10 Employees
Used the Software for: 2+ years
Source: SoftwareAdvice
Terrible customer service
Comments: Terrible customer service. I never was able to communicate with a real person. They won't call me back and won't answer my questions.
Pros:
Not much to like about this company. They don't respond to questions.
Cons:
They didn't respond to my requests for help.
SherriLee
Chief Fun Officer / Director of my Destiny in Canada
Marketing & Advertising, 2-10 Employees
Used the Software for: 2+ years
Alternatives Considered:
Using Thinkific has helped me grow my business!
Comments: LOVE thinkific!
Pros:
It's so easy to use, has great tutorials and their support is amazing.
Cons:
It's gotten more technical over the years and really now a designer is needed to create beautiful landing pages unless you have time to figure it out.
Lucky
Founder/CEO/Content creator in Nigeria
E-Learning, 2-10 Employees
Used the Software for: 6-12 months
Alternatives Considered:
Thinkific LMS platform. An honest review
Comments: Thinkific is a great LMS with many inbuilt integrations. Even though most of the integrations are not free, they help in building a better LMS all round.
Pros:
Other than being a good Learning management platform, students could upload video contents and gifs in the communities of a thinkific school. This isn't possible with other LMS I've used. I think this is a great advantage in my opinion as videos drives conversations better.
Cons:
If I could upload SCORM/HTML5 contents it'll be a better product for me. Also, the course builder layouts are not as sleek as I expected in comparison to other products.
Pamela
President in US
Verified LinkedIn User
Entertainment, Self Employed
Used the Software for: 1+ year
Alternatives Considered:
This is where I have my courses
Comments: Anytime I have a problem their tech support is great. And I haven't had any tech problems with the platform - my students are happy and use it easily.
Pros:
When I was researching all the different software for course hosting, I liked that this had a place to upload documents in the discussions. That might be really important for people teaching code or other products. Then I'm glad I choose this one because others take a % of income AND you have to wait longer for money.
Cons:
The layout isn't as clean and modern as others - I'm hoping that will be updated at some point. It's a little ugly.