15 years helping Canadian businesses
choose better software
What Is HelpOnClick?
HelpOnClick team does its best to create the software that helps merchants easily talk to their website visitors. Simple and intuitive live chat and help desk allow customers to concentrate on the main points - increasing sales and improving customer support.
The HelpOnClick Live Chat software includes the following main features:
Real-time traffic monitoring
Virtual chat agent
Customizable icons and texts
Integration with Facebook
Integration with major CRM, CMS, Help Desk systems
Who Uses HelpOnClick?
HelpOnClick Live Chat is used by small and medium seized companies from all over the world. It is localized to over 20 languages, and it can be implemented into any website.
Where can HelpOnClick be deployed?
Cloud-based
On-premise
---
About the vendor
HelpOnClick
Located in Allen, US
Founded in 2004
HelpOnClick pricing
Starting Price:
US$7.20/month
Yes, has free trial
No free version
HelpOnClick does not have a free version but does offer a free trial. HelpOnClick paid version starts at US$7.20/month.
About the vendor
HelpOnClick
Located in Allen, US
Founded in 2004
HelpOnClick videos and images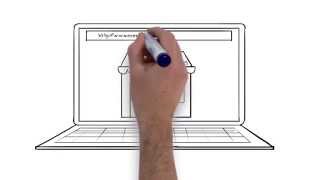 Features of HelpOnClick
Alerts/Escalation
Auto-Responders
Call Center Management
Chat/Messaging
Customer History
Customizable Branding
Geotargeting
Interaction Tracking
Knowledge Base Management
Live Chat Software
Mobile Access
Offline Form
Performance Metrics
Proactive Chat
Real-time Consumer-facing Chat
Reporting/Analytics
Self Service Portal
Service Level Agreement (SLA) Management
Third Party Integrations
Ticket Management
Transcripts/Chat History
Transfers/Routing
Alternatives to HelpOnClick
Jarad
Business Development Manager in US
Verified LinkedIn User
Security & Investigations, 51–200 Employees
Used the Software for: 2+ years
Reviewer Source
We Love HelpOnClick and Our Customers Do Too!
Comments: We've been able to help so many customers with this app, that alone is worth its cost. A few customers have even used HelpOnClick to ask for quotes. We love it because it offers our customers a simple, easy way to get in touch with us and get most of their questions answered.
Pros:
HelpOnClick was super easy to install on our website. As the administrator of the program, it's easy to add or remove users, create canned responses to quickly engage the customer, and it couldn't be easier for our website visitors to use.
Cons:
Sometimes I forget to set the app to "offline" when I leave for lunch and a customer will try to chat with me when I'm not there. I wish it would automatically go offline once my computer went to sleep, but HelpOnClick will stay connected even when I'm gone.
Verified Reviewer
Verified LinkedIn User
Machinery, 51–200 Employees
Used the Software for: 2+ years
Reviewer Source
Chatting like the best of them!
Pros:
The functionality. As the Admin for my company, I like being able to utilize the functionality at maximum capacity to better understand how my team is using the software, and how we can better serve our customers.
Cons:
I'd like to better understand the path user's are taking when they are on my site when they leave a message. I'm not sure if this is through HelpOnClick or a third party, but I think the software should tell us more about what people are ready/looking at when they leave us a message after hours. This would be very helpful for us businesses, especially when user's don't specify which products they are interested in, or inquire about for pricing.
HelpOnClick Response
5 years ago
Thank you for your review. We will consider adding more information to the messages that are received in the offline mode.
Ronda
CEO in US
Verified LinkedIn User
Computer Software, 2–10 Employees
Used the Software for: 2+ years
Reviewer Source
Source: GetApp
Poor Response from all levels
Comments: The software itself is really nice and easy to use, however their customer service response needs to improve. At this point, we are debating if we even want to continue. Customer Service makes a difference and they don't offer that aspect of their business.
Pros:
having a Desktop version was great since we don't keep browsers open.
Cons:
Their customer service is very slow to respond, if they respond at all! Trying to live chat with them takes forever, which is bad when you are selling a live chat solution! They updated the software back in March and broke the desktop version, and have been told a fix is coming soon, 3 months later still waiting and still cannot get an email update or live chat connection to anyone.
Nancy
General Manager in Canada
Health, Wellness & Fitness, 2–10 Employees
Used the Software for: 2+ years
Reviewer Source
My appreciation of HelpOnClick
Comments: I really appreciate this tool and even more when I see that customers love it too
Pros:
Easy to use, easy to link to web site, service very appreciated from customers, helps to increase sales when the customer can have help live about a product that he wants to add to the cart.
Cons:
It does not work well with Google chrome...I can only use it with Edge...I prefer Google. It would be nice to a visual sign at the same time as the sound...when you do not here the sound...we would be able to see that there is a message (would be nice at the bottom of our screen).
HelpOnClick Response
5 years ago
Nancy, thank you for your review. You might be interested in downloading a desktop application that can send both sound and visual notifications of an incoming chat.
Travis
General Manager in US
Leisure, Travel & Tourism, 51–200 Employees
Used the Software for: 6-12 months
Reviewer Source
Good value for small businesses
Comments: Overall, this is a good value for small businesses and plan to continue using them.
Pros:
Affordable compared to other options. Easy to use for basic chat functions.
Cons:
The dashboard is limited on functionality and can be cumbersome for admins. Set-up can be tricky for non-computer programmers. When I went over my time limit there was not an easy way to upgrade, but I eventually figured it out (need a link or prompt from the dashboard). Tried to chat with them mid-day during the week, but it was not available. They did email me back the next day and explained how to find the upgrade option.
HelpOnClick Response
5 years ago
Hi Travis, Thank you for your review. We would be glad to know what other functionality you are looking for. It can be already there or on our TODO list.