What Is Lodgify?
Lodgify is All-In-One solution for your vacation rental business. We provide the tools needed to build a beautiful website, accept online bookings with credit card payments and manage all your reservations from one place. Our channel manager allows synchronization of property data with Airbnb, Booking.com, Vrbo/Homeaway, Expedia and others.
Our software offers: Channel manager, PMS, Website builder, Payment processing, Booking System and much more.
Who Uses Lodgify?
Our platform has been designed for vacation rental owners and property managers from all over the world. You can have one or even more than 100 properties.
Where can Lodgify be deployed?
Cloud-based
On-premise
---
About the vendor
Lodgify
Located in Barcelona, Spain
Founded in 2012
Lodgify support
Phone Support
24/7 (Live rep)
Chat
Languages
English, French, German, Italian, Spanish
Lodgify pricing
Starting Price:
US$11.00/month
Yes, has free trial
Yes, has free version
Lodgify has a free version and offers a free trial. Lodgify paid version starts at US$11.00/month.
Pricing plans
get a free trial
About the vendor
Lodgify
Located in Barcelona, Spain
Founded in 2012
Lodgify support
Phone Support
24/7 (Live rep)
Chat
Languages
English, French, German, Italian, Spanish
Lodgify videos and images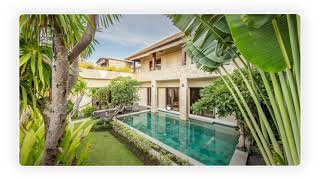 Features of Lodgify
CRM Software
Channel Analytics
Channel Management Software
Contact Management Software
Employee Management
For Vacation Rentals
Front Desk Management
GDS/OTA Integration
Guest Communications
Guest Experience Management
Housekeeping Management
Incentive Management
Inventory Control Software
Lead Management Software
Maintenance Management Software
Marketing Automation Software
Online Booking
Order Management Software
Owner Statements
Partner Management
Payment Processing Software
Pipeline Management
Point of Sale (POS)
Rate Management
Reporting/Analytics
Reservations Management
Third Party Integrations
Vendor Management Software
Work Order Management
Deanna
Owner in U.S.
Verified LinkedIn User
Used the Software for: 1+ year
A game changer for vacation rentals
Pros:
Relatively simple to use. I was able to set up my site and reservation system in less than a week. Site works extremely well on mobile devices (which is huge). I am starting to get a lot of direct online bookings which is amazing. The customer service is very good - I have asked several detailed how-to questions. In one case, I wanted to do something that is not part of the Lodgify product. The service rep researched other ways to accomplish the task and integrate into my site. She sent me detailed instructions and even links to assist me. Not many companies will take the time to do that! Finally, the workflow aspect of the reservation system is a huge time saver. It is so nice to be able to set up automatic payment reminders, send rental agreements and canned emails automatically! Gives me time to worry about running my business and expanding the website instead of doing all the manual processes associated with bookings.
Cons:
Some of the widgets are a little restrictive. I have managed to work around most of them. My only other complaint is that if you respond to an inquiry with a quote, the system automatically blocks the dates with a tentative booking. I sync my HomeAway, VRBO etc calendars with my Lodgify calendar, so the tentative block causes those calendars to show unavailable. In this business, the conversion rate on inquiries is not high enough to block dates simply because someone sent an inquiry.
Lodgify Response
5 years ago
Hi Deanna, thank you for reviewing your Lodgify experience. We're happy to hear how quickly and easily you were able to get your website up and running. It's a very positive sign you are already achieving direct bookings on your website, we hope this continues to make up an even larger portion of your reservations this year! We're glad our agents were able to go above and beyond to help you find the solution to your query. We look forward to seeing you expand your website throughout 2018! Regarding the tentative booking on inquiries, we have recently updated our system and now, inside your policy settings, you can decide the quote expiry time. The default is one week, but you can change this to suit your properties. If the guest does not accept the quote within this time frame, your calendar will automatically be re-opened. For further details on this matter, please get in touch with your support agent. Have a great booking-filled year! The Lodgify Team
Julie
Owner in Costa Rica
Hospitality, Self Employed
Used the Software for: 1-5 months
Reliable Property Management Software that helps you grow your business
Comments: Lodgify has helped me set up a direct booking website, using their widgets that work on my Wordpress site. It has helped me grow beyond relying on only one channel for my bookings, to being able to sync my calendar across several channels.
Pros:
When I was comparing other Property Management Software, Lodgify offered almost everything I wanted (channel management, direct booking engine and widgets, guest communication), and nothing I didn't (management of cleanings, staff messaging).
Cons:
The guest messaging system could be improved. It's currently set to send messages at midnight GMT, which is 6pm in my time zone. I would prefer some flexibility on when messages are sent. Also, the default placeholder is the guest's entire name, instead of first name, which would give a more personal touch. I would like to have the ability to determine the cadence that messages go out, so a last minute booking for one night receives the messages in the correct order.
Alternatives Considered: Hospitable.com
Reasons for Switching to Lodgify: Lodgify offered a reliable booking engine, and the ability to accept payments from guests using PayPal, Stripe and bank transfer. It also offers widgets that can be used on my Wordpress website.
Lodgify Response
3 weeks ago
Hi Julie, Thanks a lot for giving us such a detailed review! We're glad that our software is fulfilling all of your business needs, and we also want you to know that the dev team is currently working on a fix for the timezone issue. We're also letting them know about your suggestion regarding customer's name placeholders. Thanks again for your feedback, The Lodgify Team
Chris
Director in Indonesia
Verified LinkedIn User
Leisure, Travel & Tourism, 2-10 Employees
Used the Software for: 2+ years
Terrible company
Comments: Initially (years ago) was good customer service/account managers. Now its possibly the worst company ive had to deal with. Completely arrogant, not interested and focused on profits not the product/experience. Ask for help and expect to be told that they will be increasing the price.. contact senior management and expect your emails to be read and ignored. Dont get sucked in... plenty of better alternatives! We switched our properties to Tokeet and it is allot cheaper, has more features and amazing customer support. I doubt Lodgify will survive long with their attitude towards their clients.
Pros:
Reservation system is okay but does not help if they provide a terrible website that does not convert
Cons:
Customer service is horrible! Greedy company only care about increasing their profits (years ago this was not the case) they seem to think and act like they are a large corporation now and dont need to help you.
Alternatives Considered: Tokeet
Reasons for Choosing Lodgify: Tokeet is a far superior product and offers a far superior support and allot cheaper! Its a no brainer to leave Lodgify and goto Tokeet.
Switched From: Tokeet
Reasons for Switching to Lodgify: It was a fair price and had good support (4 years ago)
Lodgify Response
3 years ago
Hey Chris, we're sorry to hear you had such a frustrating experience, but we really appreciate you bringing this issue to our attention. We set a high standard for ourselves, and we're sorry that your experience at Lodgify didn't quite match your expectations. We're currently experiencing a higher volume of requests than usual but I can assure you that we're doing our best to get back on track and will always respond between 24-48h. We'd like the opportunity to investigate your feedback further. Please reach out to me at your leisure so we can make it right: [email protected]
Hospitality, Self Employed
Used the Software for: Free Trial
Easy to Use
Pros:
I like the connection with our Google account - the ease of use is really important to me. It was easy to set up and modify to fit my needs. I liked the design of the software and the functionality.
Cons:
It was a little annoying that I had to go through three separate calls to set up the initial software. But it was incredibly helpful to have someone available to help me through the process.
Lodgify Response
2 months ago
Hi Joy, Thanks for your honest review and for trying out Lodgify. We hope that you choose to continue using Lodgify for your business and that together, we can watch your vacation rental grow. Best Wishes, The Lodgify Team
Hospitality, Self Employed
Used the Software for: Free Trial
So far so good - Great On-Boarding
Comments: Great on-boarding experience/customer service. I really liked the help [SENSITIVE CONTENT] provided during the on-boarding. She really took the fear out of the change.
Pros:
Direct Bookings and website builder. Learning the website builder
Cons:
Mobile application. some glitches on reservation dates
Alternatives Considered: Guesty
Reasons for Switching to Lodgify: Reviews from individuals not large property management companies. I just have 2 properties and did not want to purchase things i did not need.
Lodgify Response
last month
Hi Vanessa, Thanks for your review. It's great to hear that you're having a good experience with Lodgify so far. With the mobile app, we have some exciting news coming soon, so keep your eyes peeled. Best Wishes, The Lodgify Team