What Is Bloomerang?
Bloomerang helps nonprofits deliver a better giving experience so they can save time, raise more funds, and create lasting change. With our donor management software, you'll have access to:
• Email Marketing Tools
• Letters & Mailings Templates
• An Integrations Hub
• Online Giving Pages & Forms
• Peer-to-Peer Fundraising Tools
• Reporting & Analytics
• Automatic Data Updates
Who Uses Bloomerang?
Small and growing nonprofit organizations that focus on individual fundraising.
Where can Bloomerang be deployed?
Cloud-based
On-premise
---
About the vendor
Bloomerang
Located in Brentwood, U.S.
Founded in 2012
Countries available
Canada, United States
Bloomerang pricing
Starting Price:
US$99.00/month
No free trial
Yes, has free version
Bloomerang has a free version and does not offer a free trial. Bloomerang paid version starts at US$99.00/month.
About the vendor
Bloomerang
Located in Brentwood, U.S.
Founded in 2012
Countries available
Canada, United States
Bloomerang videos and images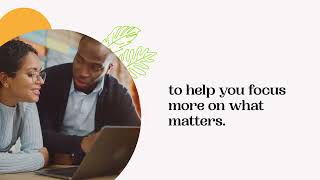 Features of Bloomerang
Advocate Management
Alumni Management Software
CRM Software
Campaign Management Software
Collaboration Tools
Communication Management
Contact Management Software
Contribution Tracking
Dashboard Software
Donation Tracking
Donor Management
Email Marketing Software
Event Management Software
For Nonprofits
Fundraising Management
Grant Management Software
Membership Management Software
Online Giving
Payment Processing Software
Pledge Management
Receipt Management
Recurring Giving
Reporting/Analytics
Social Media Integration
Alternatives to Bloomerang
Jeff
Director of Mission Advancement in U.S.
Verified LinkedIn User
Nonprofit Organization Management, 2-10 Employees
Used the Software for: 2+ years
Excellent for Most Non-Profits
Comments: At a prior non-profit, I switched them from Raiser's Edge (desktop) to Bloomerang. I gained a ton of features and saved quite a bit. The conversion was painless. I've only had to contact support a few times and they have always been extremely helpful.
In my current role, I set them up with Bloomerang as their first database.
I have also recommended it on multiple occasions.
Pros:
Bloomerang is intuitive and easy to use. Creating and reporting with custom field has never been easier and really allows you to customize it to your needs rather than using a standard field for something else. The ability to create embedded forms is a lifesaver. The integrated email capabilities save me from having to purchase another solution like Constant Contact. Plus, these interactions are automatically recorded in the donor/prospects data file. The integrated DonorSearch option is convenient, useful and cost-effective.
Cons:
If my organization ran a ton of events, I'm not sure this would be my optimal solution. Currently, there is only one level of access - so I can't let a Board Member in to look around because any accidental changes they make would be permanent. I know that Bloomerang is working on this though.
Alternatives Considered: Neon CRM, DonorPerfect, Salsa CRM and Little Green Light
Reasons for Choosing Bloomerang: Price, convenience, flexibility, cloud-based, ease-of-use.
Reasons for Switching to Bloomerang: Ease of use, integrated forms/email/DonorSearch, custom fields
kimberly
Director Program Support in U.S.
Higher Education Software, 2-10 Employees
Used the Software for: 2+ years
Just keeps getting better and better!
Comments: Great donor tracking and ability to document all interactions- even emails from an outside program. This is very important!
Pros:
Like the ease of use and ability to customize, although it can be a bear to figure out exactly how you want to use it.
Cons:
Wish we could permanently add in all the different military ranks as titles, they only have a few, and each service has their own way of abbreviating, so it's a chore to not have them included in the dropdown.
Amanda
Development Director in U.S.
Philanthropy, 201-500 Employees
Used the Software for: 1-5 months
Bloomerang (proceed with caution)
Comments: I think there were a few things in the demo process they could have shared with us, especially about the form.
Pros:
This review comes from someone very new to Bloomerang, but not new to the implementation process of databases. This product is very intuitive and easy to use on the back end. It has some great features and I'm excited to fully implement it for our organization. There team has been great to respond to requests and they offer some excellent webinars and education for fundraisers.
Cons:
This was not said at all in our demo process, and I failed to ask, so I wanted to share the information with those going through the selection process. They only have one donation form and it is not very pleasing to the eye. If you want to make any changes to it (font, setup, changing it to monthly only form) you must have experience with HTML code. Something I do not have experience doing. The best practice for monthly giving is to have it's only form, and unfortunately this is something we won't be able to implement because of the HTML coding requirement. Also, their email service is great but not automated in any way. So if you're planning to have a new donor welcome series of emails you must do it manually they do not have any email automation. We're now looking into MailChimp to possibly use for email automation.
Alternatives Considered: ExceedFurther and Little Green Light
Switched From: ExceedFurther and Little Green Light
Bloomerang Response
2 years ago
Hi Amanda, thanks for your feedback! We're always working on improving our online giving and email marketing features. We've recently released a MailChimp integration as well! https://bloomerang.co/blog/new-feature-bloomerang-mailchimp-integration/
Erika
Director of Marketing & Communications in U.S.
Museums & Institutions, 2-10 Employees
Used the Software for: 1+ year
Bloomerang is Wonderful
Comments: My overall experience with Bloomerang has been wonderful. The functionality has been smooth, a time saver, and a wiz as helping my team and I interact with donors. I was thrilled that the software is so easy to use that I did not have to invest a bunch of time into teaching our new head of development when they were hired--they easily figured everything out on their own with very minimal coaching. Not only that, when a problem was encountered, the support staff has been some of the best support staff I have called--they have fixed our issues every time.
Pros:
The features that have been most impactful to our small organization has been the seamless functionality of the Bloomerang Software. Drop down menus and easy to navigate dashboard has made the donor interactions easy and shorter on time than other software we have used.
Cons:
Of the great things I have encountered using this software, one downside has been the amount of customization included in giving forms. I have mild experience with CSS and coding--so I don't feel confident creating my own, but it would be nice to at least manage the font or bolding of event sponsorships so they stand out. As they are now, every level of sponsorship for my event is a paragraph of text with the amount smushed into the description of that they get at that sponsorship level.
Alternatives Considered: Handbid, OneCause and GiveSmart
Reasons for Switching to Bloomerang: Several factors justified our purchase. Being a non-profit it was a cost to ease of use ratio that drew us to Bloomerang the most. Some of the other software we looked at has a lot of functionality to go along with a decent price tag but had huge learning curves, that at the time we could not work with.
Nonprofit Organization Management, 2-10 Employees
Used the Software for: 1+ year
Full featured system
Comments: We love Bloomerang. I've never been able to say that about other CRM packages we have used. Even our volunteers are able to get in and do meaningful work with this system. It' isn't cheap, but it is a very high quality system.
Pros:
This is the first system we have used that is both easy to learn AND works well with other software packages. They have great partnerships with peer to peer platforms and are continuously improving the software.
Cons:
I'd like it to track deceased contacts a little better. (You can mark them as deceased, but it doesn't note a date, and some other little things like that.) Their mobile app could be more full-featured.