What Is Bloomerang?
Bloomerang helps nonprofits deliver a better giving experience so they can save time, raise more funds, and create lasting change. With our donor management software, you'll have access to:
• Email Marketing Tools
• Letters & Mailings Templates
• An Integrations Hub
• Online Giving Pages & Forms
• Peer-to-Peer Fundraising Tools
• Reporting & Analytics
• Automatic Data Updates
Who Uses Bloomerang?
Small and growing nonprofit organizations that focus on individual fundraising.
Where can Bloomerang be deployed?
Cloud-based
On-premise
---
About the vendor
Bloomerang
Located in Brentwood, US
Founded in 2012
Countries available
Canada, United States
Bloomerang pricing
Starting Price:
US$119.00/month
No free trial
Yes, has free version
Bloomerang has a free version and does not offer a free trial. Bloomerang paid version starts at US$119.00/month.
About the vendor
Bloomerang
Located in Brentwood, US
Founded in 2012
Countries available
Canada, United States
Bloomerang videos and images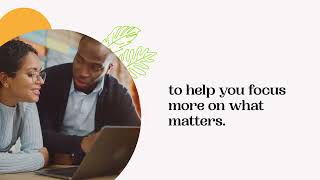 Features of Bloomerang
Advocate Management
Alerts/Notifications
Alumni Management Software
CRM Software
Campaign Management Software
Collaboration Tools
Communication Management
Contact Management Software
Contribution Tracking
Dashboard Software
Donation Tracking
Donor Management
Email Marketing Software
Event Management Software
For Nonprofits
Fundraising Management
Grant Management Software
Member Database
Membership Management Software
Online Giving
Payment Processing Software
Pledge Management
Receipt Management
Recurring Giving
Reporting & Statistics
Reporting/Analytics
Social Media Integration
Alternatives to Bloomerang
Jeff
Director of Mission Advancement in US
Verified LinkedIn User
Nonprofit Organization Management, 2–10 Employees
Used the Software for: 2+ years
Reviewer Source
Excellent for Most Non-Profits
Comments: At a prior non-profit, I switched them from Raiser's Edge (desktop) to Bloomerang. I gained a ton of features and saved quite a bit. The conversion was painless. I've only had to contact support a few times and they have always been extremely helpful.
In my current role, I set them up with Bloomerang as their first database.
I have also recommended it on multiple occasions.
Pros:
Bloomerang is intuitive and easy to use. Creating and reporting with custom field has never been easier and really allows you to customize it to your needs rather than using a standard field for something else. The ability to create embedded forms is a lifesaver. The integrated email capabilities save me from having to purchase another solution like Constant Contact. Plus, these interactions are automatically recorded in the donor/prospects data file. The integrated DonorSearch option is convenient, useful and cost-effective.
Cons:
If my organization ran a ton of events, I'm not sure this would be my optimal solution. Currently, there is only one level of access - so I can't let a Board Member in to look around because any accidental changes they make would be permanent. I know that Bloomerang is working on this though.
Alternatives Considered: Neon CRM, DonorPerfect, Salsa CRM and Little Green Light
Reasons for Choosing Bloomerang: Price, convenience, flexibility, cloud-based, ease-of-use.
Reasons for Switching to Bloomerang: Ease of use, integrated forms/email/DonorSearch, custom fields
Janice
Executive Assistant in US
Primary/Secondary Education, 51–200 Employees
Used the Software for: 2+ years
Reviewer Source
Bloomerang is great!
Comments: We are able to keep better track of our donors using this software. We have had a positive experience with Bloomerang and have already recommended it to others! I have been in my position 24 years and have gone through many different types of software and by far, this one is the BEST!
Pros:
The software is easy to learn and use. Training on the product was thorough. Customer support has been helpful when it is needed. You can tell Bloomerang wants the user to be happy!
Cons:
There isn't really anything I don't like. Just a little inconvenience on the input side...when adding a new donor with a spouse, you have to set up two accounts, join them together as a family. Too many steps! It isn't a deal breaker though!
Amanda
Development Director in US
Philanthropy, 201–500 Employees
Used the Software for: 1-5 months
Reviewer Source
Bloomerang (proceed with caution)
Comments: I think there were a few things in the demo process they could have shared with us, especially about the form.
Pros:
This review comes from someone very new to Bloomerang, but not new to the implementation process of databases. This product is very intuitive and easy to use on the back end. It has some great features and I'm excited to fully implement it for our organization. There team has been great to respond to requests and they offer some excellent webinars and education for fundraisers.
Cons:
This was not said at all in our demo process, and I failed to ask, so I wanted to share the information with those going through the selection process. They only have one donation form and it is not very pleasing to the eye. If you want to make any changes to it (font, setup, changing it to monthly only form) you must have experience with HTML code. Something I do not have experience doing. The best practice for monthly giving is to have it's only form, and unfortunately this is something we won't be able to implement because of the HTML coding requirement. Also, their email service is great but not automated in any way. So if you're planning to have a new donor welcome series of emails you must do it manually they do not have any email automation. We're now looking into MailChimp to possibly use for email automation.
Alternatives Considered: ExceedFurther and Little Green Light
Switched From: ExceedFurther and Little Green Light
Bloomerang Response
3 years ago
Hi Amanda, thanks for your feedback! We're always working on improving our online giving and email marketing features. We've recently released a MailChimp integration as well! https://bloomerang.co/blog/new-feature-bloomerang-mailchimp-integration/
Amy
Consultant - Bloomerang user/trainer in US
Computer Software, Self Employed
Used the Software for: 2+ years
Reviewer Source
An excellent software for the money.
Comments: From start to finish Bloomerang is an excellent software. Customer support is highly responsive, training is extensive and free, handles event tracking, grant tracking, major gift fundraising, contact management, donor segmentation, reporting and filtering, mobile app, and integrates with multiple third-party apps. The user interface is sleek and graphic-heavy. Constituent and gift visibility is superb.
Pros:
Donor retention, donor cultivation, moves management, strategic plan goals and the ability to track progress against goals. Ease of use, graphical user interface is colorful and elegant. Displays highly useful information right where you need it.
Cons:
They Bloomerang customer support team and the tech team are very responsive and always making improvements based upon customer feedback. One niggly problem is that you cannot email to multiple email addresses for a given constituent. You can store them, but it will only email to the primary email. Also, you can't report on and download multiple emails for a given constituent. With many married couples who are together in a single record (not a household) there are often several different emails.
Alternatives Considered: Neon CRM, Little Green Light and CharityEngine
Reasons for Choosing Bloomerang: It was cumbersome, not easy to use, too complex, and didn't handle custom fields as well.
Switched From: Blackbaud eTapestry
Reasons for Switching to Bloomerang: Bloomerang offered the most comprehensive donor cultivation package plus visibility of consistent engagement, contact management and gift management. The reporting is also superior.
Megan
Director of Programs in US
Nonprofit Organization Management, 2–10 Employees
Used the Software for: 6-12 months
Reviewer Source
Finally a donor management built for small nonprofits!
Comments: I used another donor management system that was NOT built for nonprofits - and certainly not for small nonprofits - for years. It was a pain and rarely were we able to extract useful, reliable information from it because of all the various service packages and layers added over the years by different administrators! Bloomerang is so simple to use, and the information we extract from Bloomerang is accurate and useful.
Pros:
I absolutely love how easy it is to customize Bloomerang to fit our needs. There aren't a million different products and service packages that you have to juggle to use your donor data. Reports are super easy to build. Donor acknowledgement is really as easy as a push of the a button!
Cons:
We do have some issues with formatting emails and letters that we're working through. I also don't like that you cannot apparently schedule reminder emails for tasks or assign multiple responsible parties for tasks.