15 years helping Canadian businesses
choose better software
What Is BigTime?
BigTime is a leading Professional Services Automation (PSA) software that helps you scale your business by giving you the ability to track and act on your operational metrics. Even with remote work, easily manage time, expenses, and billing for multiple projects all at once, and quickly identify areas of opportunity with advanced features like resource allocation and custom reporting. With BigTime Wallet and client portal, you can get paid faster using custom invoicing and payment processing.
Who Uses BigTime?
BigTime is ideal for professional services firms looking to grow and scale, especially accountants, architects, engineers, IT-service firms, and consultants.
Where can BigTime be deployed?
Cloud-based
On-premise
---
About the vendor
BigTime Software
Located in Chicago, US
Founded in 2002
Countries available
Canada, United States
BigTime pricing
Starting Price:
Yes, has free trial
No free version
BigTime does not have a free version but does offer a free trial.
get a free trial
About the vendor
BigTime Software
Located in Chicago, US
Founded in 2002
Countries available
Canada, United States
BigTime videos and images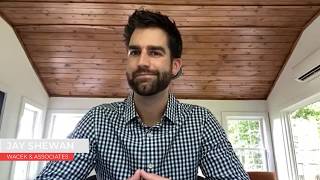 Features of BigTime
API
Access Controls/Permissions
Accounting Integration
Accounting Software
Accounts Receivable Software
Activity Dashboard
Activity Tracking
Alerts/Notifications
Approval Process Control
Approval Workflow
Assignment Management
Attendance Tracking Software
Audit Trail
Automatic Time Capture
Bar Chart
Billable & Non-Billable Hours
Billable Items Tracking
Billing & Invoicing
Budget Management
Budgeting/Forecasting
Business Process Automation
CRM Software
Capacity Management
Client Management
Client Portal
Collaboration Tools
Color Codes/Icons
Compliance Tracking
Contact Database
Contact Management Software
Core Accounting
Cost Estimating
Cost-to-Completion Tracking
Create Subtasks
Customizable Branding
Customizable Fields
Customizable Invoices
Customizable Templates
Data Import/Export
Dependency Tracking
Drafting
Drag & Drop
Due Date Tracking
Employee Database
Employee Management
Employee Scheduling Software
Employee Time Tracking
Expense Tracking
File Sharing Software
Financial Reporting Software
For AEC Industry
For Accountants
For Creative Agencies
For IT Project Management
For Small Businesses
Forecasting
Gantt/Timeline View
Import Tasks
Invoice Creation
Invoice History
Invoice Management
Invoice Processing
Milestone Tracking
Mobile Access
Mobile App
Mobile Payments
Mobile Time Tracking
Multi-Currency
Multiple Projects
Online Invoicing
Online Punch Card
Online Time Clock
Online Time Tracking Software
Overtime Calculation
Payment Processing Software
Payroll Management
Percent-Complete Tracking
Prioritization
Progress Reports
Progress Tracking
Project Accounting Software
Project Billing
Project Costing
Project Management Software
Project Planning Software
Project Planning/Scheduling
Project Scheduling
Project Time Tracking
Project Tracking Software
Purchase Order Management
Real Time Data
Real Time Notifications
Real Time Updates
Receipt Management
Recurring Tasks
Reimbursement Management
Reminders
Reporting & Statistics
Reporting/Analytics
Reporting/Project Tracking
Resource Management Software
Resource Scheduling
Role-Based Permissions
Search/Filter
Sick Leave Tracking
Skills Tracking
Status Tracking
Tagging
Task Editing/Updating
Task Management Software
Task Progress Tracking
Task Scheduling
Task Tagging
Tax Management Software
Template Management
Templates
Third Party Integrations
Time & Expense Tracking
Time Tracking Software
Timesheet Management
Utilization Reporting
Vacation/Leave Tracking
Visualization
Web-based Deployment
Workflow Configuration
Workflow Management Software
Jessica
Game Programmer in US
Verified LinkedIn User
Computer Software, 201–500 Employees
Used the Software for: 2+ years
Reviewer Source
A fantastic tool for managing projects
Comments: The best approach to keep track of many projects' time and expenditures. Invoicing is also a breeze because to the platform's user-friendly interface. I can view all of my projects and team members in this platform, and we can all manage everything together. The Bigtime team's assistance is also a big plus in my book.
Pros:
It's a piece of software that performs exactly what it's supposed to and does it well. The process of implementation was quite fair, and the accompanying customer service was excellent. Time tracking and the ability to divide it into other sections if necessary. For numerous projects, I've taken use of the platform's ability to develop custom reports, which have been useful.
Cons:
BigTime doesn't always communicate to itself, so you have to dig a little further to find the answer you're looking for. In addition, I've used BigTime's "help" option and spoken with a live person who was able to diagnose my difficulties immediately away.
Brandon
Sales Specialist in US
Verified LinkedIn User
Hospital & Health Care, 5,001–10,000 Employees
Used the Software for: 1+ year
Reviewer Source
BigTime helps with expense and project management
Comments: We are using BigTime to handle our expenses and our projects. We've been having some money problems, and our finance department had been using Divvy before they found BigTime. While Divvy did provide us with a bird's-eye view of our spending, BigTime provided us with a glimpse as well as other, more in-depth insights into our expense management challenges.
Pros:
You'll be able to teach your coworkers how to use BigTime in no time at all thanks to its straightforward design and user-friendliness. In addition, they sent us materials that taught us how to use the program.
Cons:
It's possible to spend a lot of money on BigTime. Since the plan we could afford for BigTime didn't include most of the capabilities we required, we had to cancel certain low-priority projects in order to use BigTime to its full potential.
Jenna
Office Manager in US
Accounting Software, 2–10 Employees
Used the Software for: 1+ year
Reviewer Source
Bigtime
Comments: Overall this is for big company's with employees over 100 plus to time manage them but need a better system for invoicing.
Pros:
I like that you are able to create your own engagements per client.
Cons:
I least like the invoice part as it does not function how it is suppose too. There are to many steps for it to be integrated into QuickBooks.
Alternatives Considered: QuickBooks Desktop Enterprise
Reasons for Switching to BigTime: They company told me it was an easy use.
BigTime Software Response
4 years ago
Jenna, Thanks so much for this review- we really appreciate hearing from all our customers here at BigTime! We are very glad to hear that you're happy with our engagements and how you can create unique engagements per client, but we're sad to hear that you feel that invoicing is not working for you. There are many ways you can use BigTime's invoicing, and there are many help features that can help you learn how. Here are just a few: Knowledge Base Articles/Videos: http://kb.bigtime.net/using-bigtime/#invoicing http://kb.bigtime.net/using-bigtime/invoicing/posting-invoices-to-quickbooks/ http://kb.bigtime.net/using-bigtime/invoicing/posting-invoices-to-quickbooks/video-tutorial-post-invoices-to-quickbooks/ Our Invoicing Webinar: https://youtu.be/yt2LrF9mRAk Schedule a Live Webinar here: https://www.bigtime.net/webinars/ Also, feel free to reach out to us here at Customer Success - we'd love to help you learn more about invoicing! Thanks again, The BigTime Customer Success Team
Maddie
Game Developer in US
Verified LinkedIn User
Computer Games, 1,001–5,000 Employees
Used the Software for: 1+ year
Reviewer Source
Both the interface and the customer service are excellent
Comments: Through the BigTime Wallet, sending and receiving invoices is a breeze. BigTime has improved the speed with which we are paid. The fact that it integrates with Quickbooks makes billing a breeze. Using BigTime wallet, you can get paid much more quickly.
Pros:
It's simple to use, and the help desk service is excellent. Brittany U. and I got on a Zoom session to discuss the problem, and we were able to address it quickly. You can count on an immediate response from the support team, or at least a prompt reply.
Cons:
Until the features are explained in greater detail, they may be difficult to use. Is there a way to add files or links to external files to a project? Not yet, at least.
Jean
Executive Assistant in US
Verified LinkedIn User
Marketing & Advertising, 2–10 Employees
Used the Software for: 1-5 months
Reviewer Source
Accounts Receivable/Accounting Manager BigTime Review (Not project management)
Comments: The training was really amazing. And the capabilities made it well worth the switch from Productive.
Pros:
The customization and the ability to track just about anything you want for project management, profitability and invoicing. And the integration with Quickbooks.
Cons:
I wish more fields were customizable. The handful that they allow you to rename are great, but more would be better! I wish there was a 45 day training session to ask questions that arise after using for a bit.
Alternatives Considered: Microsoft Teams, Adobe Creative Cloud Express and monday.com
Reasons for Choosing BigTime: Productive was very limited, and the budgeting side was terribly difficult to navigate especially with our high volume of monthly retainers
Switched From: Productive
Reasons for Switching to BigTime: I was not part of the research that was done. I was given the final choice to test and work with the sale rep to ensure that it performed the way we needed it to. If I was not happy we would have gone back to the drawing board. But, I know one of our main objectives is to track project profitability and this is so far doing what we needed it to do.