Paycom
What Is Paycom?
For nearly 25 years, Paycom has streamlined businesses and simplified life for employees. Our easy-to-use HR and payroll technology empowers workers by putting crucial information at their fingertips.
Read more
And thanks to Beti®, those workers now do their own payroll. Beti is an industry-first solution that guides employees to find and fix costly payroll errors before submission.
Read less
Who Uses Paycom?
Paycom's single-application software helps companies automate and streamline payroll and HR processes, simplifying the employee life cycle.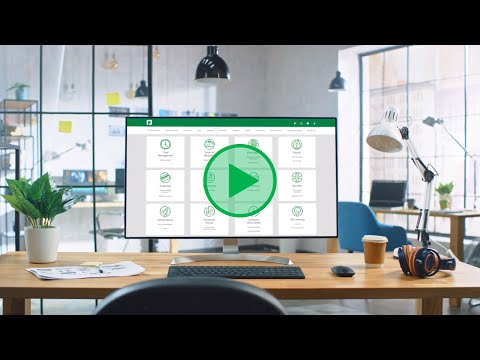 Not sure about Paycom? Compare with a popular alternative
Not available in your country
Arvind
Advisor in India
Verified LinkedIn User
Information Technology & Services, 10,000+ Employees
Used the Software for: 6-12 months
A complete end to end employee hire to retire package for organisations
Comments: Overall a fine experience. Wish team all the luck and hope they regularly bring advanced features specially in U.I for admins and end users as that can be a game changer along with some reduction in pricing options
Pros:
Easy navigation and easy to use pathsSynchronization between different modules and different apps is greatAvailability of multi lingual option is great , though it can be enhanced even further.
Cons:
User interface can be more appealing given changed preferences both by administrators and end users in today's timeNeed to review a bit on the pricing front.
Corey
General Manager in US
Hospitality, 2-10 Employees
Used the Software for: 2+ years
Everything you need, and probably then some.
Comments: Paycom is a very useful tool, both as a manager and as an employee. It's functionality often exceeds the ability of the user. It is the most comprehensive program I've ever used to manage Payroll & execute Human Resources tasks.
Pros:
Paycom is a comprehensive tool that allows you to easily track & manage payroll expense, the most controllable expense in our line of work. From clocking in & out, to procuring their own tax documents, the entire process can be done by an employee with a mobile phone using their app. However, this may create more work for those who manage employees that aren't so "tech savvy".
Cons:
"Two Factor Authentication" is child's play compared to what Paycom makes you go through. Trying to remember arbitrary payroll codes and dealing with constantly expiring passwords & security questions lead to team members constantly asking management how to login to their own Paycom. In addition, due to it's exceptional functionality, the reporting system can often be overwhelming and slightly confusing. It may take several attempts to fine tune the report you're trying to produce, but at least once you've figured it out, you can then save that template for future use.
Paycom Response
5 months ago
Thank you for the 5-star review, Corey! We're happy to hear our comprehensive software is helping your organization easily track and manage payroll. We're open to feedback and hope you will share your thoughts further with us at [email protected]
Erich
Director of Management Systems in US
Mechanical or Industrial Engineering, 51-200 Employees
Used the Software for: 2+ years
Alternatives Considered:
Employee Driven Payroll
Comments: From our old payroll solution, Paycom is head and shoulders above what we had before, it is efficient and the cost-savings in all aspects of HR are great. Standing on it's own, it has some quirks that we need to get used to and support is lacking at times, but once you can get to someone, it's pretty easy to get any issues fixed up with a simple phone call (although it may take you 2-3 of them to actually get someone).
Pros:
Switching from our previous solution, Paycom allowed us to move towards more employee empowerment and transparency. We were able to move our time clock out of our ERP system into payroll directly cutting down the time to process. The initial costs of the product were good, although add-ons can be expensive for items. We can manage all aspects of the HR lifecycle from onboarding, benefit administration and sign-up, weekly payroll, tax calculations, even robust reporting through the system. Use of the website and mobile app makes it much easier to manage for employees and administrators.
Cons:
Costs can add up as you add on features that you'd like to have, but have to justify the costs for them. At one time we looked at the LMS system, but the per user cost was prohibitive to add on to the payroll. Our original thought was to move away from our old payroll solution to save money, we end up paying about the same, but have a more modern infrastructure now and more app-based interface which is good for the users. Support could be better at times, while we have a dedicated rep, getting a hold of them can be a trick.
Paycom Response
5 months ago
Hello, Enrich. It's great to see that your company has benefited from using Paycom. Our software is designed to make all levels of employment easier and more efficient. We are excited about continuing to work with you and the opportunity to show you all the benefits our solution has to offer! If you have any additional feedback or suggestions for enhancements, please feel free to connect with your dedicated Specialist or our team at [email protected]
KIMBERLEY
Systems Implementation in US
Transportation/Trucking/Railroad, 201-500 Employees
Used the Software for: 1+ year
Extremely Robust HR and Payroll Software!
Comments: Paycom representatives take the time to work with us on an individual basis to not only show us how to set up the features to our unique needs but they also performed training sessions with all of our staff.
Pros:
The Paycom package has a multitude of different modules that you can either opt-in or out of making this completely customizable to your needs. Its integration with Great Plains to export payroll makes processing our payroll a lot less manual and saves us considerable time. The Employee Self Service feature puts the employee in control of their time off requests, direct deposit information, personal information, etc without the need to fill out manual paper forms. The employee's entry in the Employee Self Service updates their information immediately without interaction with our corporate HR department.
Cons:
The setup of all of the features is a bit time-consuming but worth it in the end. The system is extremely robust and like all robust systems, it takes some time to get all of the features set to meet the unique needs of an organization.
Paycom Response
last year
Thank you for the 5-star review! We're glad you are enjoying our customer service, and we're happy our software has helped streamline your payroll process. Feel free to share any enhancements you'd like to see with our team at [email protected]
Verified Reviewer
Human Resources Manager in US
Verified LinkedIn User
Nonprofit Organization Management, 51-200 Employees
Used the Software for: 6-12 months
Source: GetApp
A HRIS System That WORKS!!!
Comments: In February of 2020, we were introduced to our Transitional Specialist and that was [SENSITIVE CONTENT HIDDEN]. WOW!! What an exceptional person and specialist [SENSITIVE CONTENT HIDDEN] is. From the first meeting/training to the last meeting/training, she was able to teach, explain and get back to us on questions quickly which was always above and beyond. [SENSITIVE CONTENT HIDDEN] was very clear on what she needed up front and was never hesitant to clarify things that were not clear to her. The one thing that stood out was the system that we had was not user friendly when it came to pulling certain information out to send to Paycom but that did not stop her from making it happen. Her work ethic was always professional and positive. Trainings were easy because she always took time to explain why each step was important as opposed to just click here and move on. Her note taking while training was happening impressed us because she never started a new training session each week without handling last week's questions. She always had the items fixed or had the questions answered. [SENSITIVE CONTENT HIDDEN] is incredible not only on the trainings but she always gets back to our emails in a timely manner every time!! Turnaround time and getting straight answers from [SENSITIVE CONTENT HIDDEN] was so refreshing since our old system did not offer that. We are confident that the Paycom team all follow this policy. Paycom is a phenomenal HRIS system!
Pros:
In every aspect from payroll to recruiting to onboarding Paycom understands the importance of people's time. Paycom functions are quick and easy to use. The approval process from department to employee is simple and easy. The phone app is quick and employees do not have to spend time looking for what they need, everything is laid out in a clear manner. Applicant tracking is easy from start to finish. Our company also has the expenses part and for our team it is really easy to work from their phone and then submit. Payco definitely has many different components but each one is easy to use. This is a great investment because it is all at your fingertips. The last part is you don't have to get all the components at once you can customize the system to work for what is right for your company.
Cons:
So far I do not have any cons. I am impressed with how the company runs.
Paycom Response
2 years ago
We're thrilled our software has helped streamline your HR initiatives! Thank you for the 5-star review!