HIPAA One
What Is HIPAA One?
HIPAA One, a division of Intraprise Health develops solutions that are simple, automated and affordable. Our services allow our healthcare clients to focus on their important objectives: core
Read more
competencies, improving compliance and reducing operating costs. Designed for auditors seeking advanced functionality, partners and office managers alike, the software scales from the single-doc practice to enterprise organizations needing analytics and "always current" HIPAA controls.
Read less
Who Uses HIPAA One?
Hospitals & Clinics, Health Plans, Business Associates, Electronic Medical Record/Dental Software Vendors (EMR), Managed Service Providers, Regional Extension Centers, ACOs and FQHCs.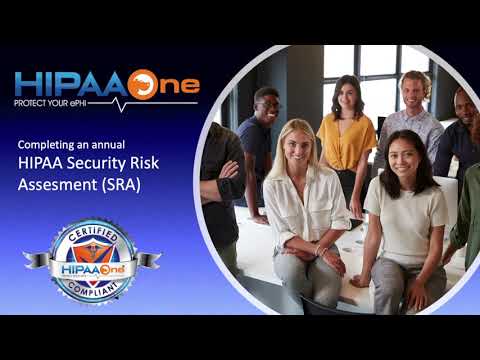 Not sure about HIPAA One? Compare with a popular alternative
Not available in your country
Alternatives to HIPAA One
Nam
Physician Assistant in US
Verified LinkedIn User
Hospital & Health Care, 5,001-10,000 Employees
Used the Software for: Free Trial
Must have for hipaa protection
Pros:
I think this is an important software for all healthcare practices to ensure HIPAA compliance. Reasonable for its price
Cons:
You need some training to use this software
Hospital & Health Care, 201-500 Employees
Used the Software for: 6-12 months
HIPAA One to the Rescue
Comments: Prior to working with HIPAA One, we tried numerous time consuming and frustrating approaches/products to perform and document our security risk assessments. The results were complicated and confusing spreadsheets that were difficult to understand and not useful for developing a remediation plan. We originally purchased the Security Assessment product and liked it so much we purchased the Privacy package. The HIPAA One team is responsive, knowledgeable, and professional. Overall, this has been a positive experience for our organization!
Pros:
HIPAA One provides us with an easy way to; document our risk assessment results, create and coordinate our policies, develop an understandable and meaningful remediation plan, track and update our progress against our plan, and report results.
Cons:
Navigation from the home screen is not as intuitive as we would like it to be. However, after using the product for awhile we don't have any problems.
Medical Practice, 11-50 Employees
Used the Software for: 2+ years
Alternatives Considered:
Bad
Comments: My overall experience was not very good. They were hard to deal with and I quickly left after only using the product for one year.
Pros:
There was nothing that I liked about this software.
Cons:
The service was horrible. They were rude when you talked to them, if they would return your call.
jessica
Clinic Supervisor in US
Medical Practice, 2-10 Employees
Used the Software for: 2+ years
HIPAA ONE
Comments: Safe, secure, saving information in one place to manage all secure information for medical practice.
Pros:
User friendly. Easy to manage progress in the software when updating information, changing information, both adding to current information and new information.
Cons:
Occasionally, it felt as if the same or similar information was needed in multiple fields, working with customer service support helped clear up the expectations needed to provide information.
Selma
Director of Operations/Chief Privacy Officer in US
Insurance Software, 2-10 Employees
Used the Software for: 2+ years
USER FRIENDLY
Comments: Because we are a vendor for insurance companies, they require HIPAA compliance in place. HIPAAONE has given us the solution to be compliant and updated. With the efficiency of security and reliability, we are able to stay focused on our business services.
Pros:
Extremely easy to use. Forms and documents pre-made.
Cons:
The details, however, I understand because of the regulations, more details the better.