Helpjuice
What Is Helpjuice?
Helpjuice Is THE Knowledge Base Platform used by thousands of companies for both reducing support & sharing knowledge internally. - Fully brandable, and we even help customize your knowledge base,
Read more
to make it pixel perfect. Say goodbye to KBs that dont feel YOURS - Instant Intelligent Search brings up the RIGHT results the first time you type - Advanced Analytics give you the right insight into your KB & how to improve it - Other features include Multi-Lingual, SSO, Custom Domain, API
Read less
Who Uses Helpjuice?
From Small Startups to Fortune 500 Companies, Thousands Of Customers Trust Helpjuice To Power Their Knowledge Base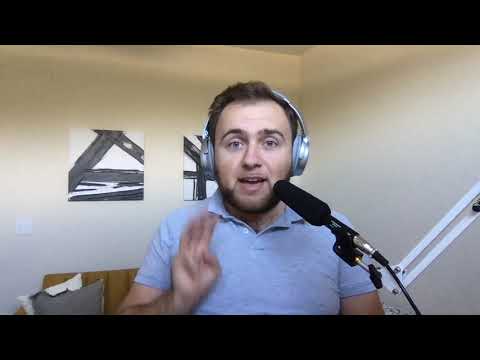 Not sure about Helpjuice? Compare with a popular alternative
Alternatives to Helpjuice
Dan
Director Of Information Technology in US
Verified LinkedIn User
Wholesale, 201-500 Employees
Used the Software for: 1+ year
Alternatives Considered:
Helpjuice Provides Knowledge Management with Great Features at a Reasonable Price!
Comments: The Helpjuice Team has been great to work with. The solution is easy to use, easy to maintain, and is extremely affordable.
Pros:
Helpjuice is very easy to setup. It provides enterprise features like SSO, excellent user management, and incredible import tools. Their support Team is amazing. They themed our site from our external website as part of our trial and have answered every question we've had with lightening fast response times.
Cons:
There's not much that I would consider a con. Category management is easy once you understand how it works, but it has some counter intuitive elements.
Verified Reviewer
MTC Specalist in US
Verified LinkedIn User
Telecommunications, 501-1,000 Employees
Used the Software for: 6-12 months
Alternatives Considered:
Helpjuice review
Pros:
We use our KB to help the call center agents follow processes and answer questions the customers may have. With Helpjuice, it has been a lot easier for the agents to navigate and find the information they need the first time. Editors can make one article and allow specific sections to be seen by the correct channels.
Cons:
Zendesk integration and Chrome extension needs to be updated.
Verified Reviewer
Technical writer in Spain
Verified LinkedIn User
Computer Software, 51-200 Employees
Used the Software for: 1-5 months
Alternatives Considered:
What we were looking for
Comments: I am very happy with this implementation. It makes it easy to make some corrections and changes and quickly publish them .
Pros:
The relationship quality/cost is more than what were expecting. It's user interface is pretty easy to understand and the easy of deployment as well.
Cons:
I miss what I call "variables", that is, a word than can be replaced for another one if required, ie [productname].
Raychel
Knowledge Manager in US
Hospital & Health Care, 51-200 Employees
Used the Software for: 6-12 months
We need to add more features
Comments: Ease of use would be enhanced just by adding a search bar to an open article and Microsoft Word editing within the article.
Pros:
clean design
Cons:
Missing: Feedback option from internal users Start ratings from external users Font size choice or consistency Word type editing for articles Internal users favorites list Internal users search history Add links to jump to certain parts of articles ex: mobile vs PC Access to search bar when in an open article Video ability New article request function from user
Andrew
Technical Support LEad in Canada
Computer Software, 11-50 Employees
Used the Software for: 6-12 months
Alternatives Considered:
Helpjuice is a Knowledge Base Champion!
Comments: We are aiming to reduce duplicate questions and topics for support and provide an easy to use option for our customers to find answers to widely asked questions. Helpjuice has made this possible and done so in a way that was easy to implement and maintain.
Pros:
We love the searchability, the ease of category management and the article editor. The ability to request customization is highly favored and Helpjuice has met all of requests swiftly and perfectly. The Article Planner makes it easy to understand what customers are not finding and how to better title or write articles for customers.
Cons:
The article export could be improved to make it easier to mass export articles into indiviudal documents and also exporting in word docs would be nice too!