What Is AIM?
AIM offers retailers not only a way to manage inventory, customers and sales but also offers fully integrated add-on modules such as Accounts Payable & General Ledger, Purchase Orders, Repair &
Read more
Service, Lesson/Appointment Scheduling & Billing, Short Term Rentals, Rent & Sales Contracts, Contact Management and Emailing capabilities. Build your own custom retail software solution by adding on what you need. AIM integrates with Active-e to offer a complete e-commerce retail solution.
Read less
Who Uses AIM?
AIM can be found in retail stores across the U.S. and Canada, including musical instrument, appliance stores, bicycle & fitness, vacuum & sewing, liquor, hobby, golf, gun, resale, consignment & more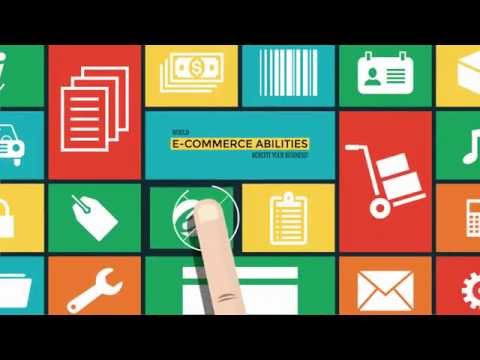 Not sure about AIM? Compare with a popular alternative
Verified Reviewer
Founder in US
Verified LinkedIn User
Consumer Services
Used the Software for: 6-12 months
Its really easy to make reports which is good for this type of software
Pros:
I really like how you can easily generate reports, that's important for my business and I believe this software can do the best job of it.
Cons:
I don't like that's a little clunky to use, but that should go without saying because this is super complex software we're dealing with here.
Music, 2-10 Employees
Used the Software for: 2+ years
Source: SoftwareAdvice
Alternatives Considered:
Small shop with multiple needs
Comments: Overall the POS has helped us make large improvements to how we do bussines. In many small ways the software is inflexable and since we have an owner with a CPA he has noted that the accounting side of the software is not as intuitive as others like quickbooks. As we get more familiar with it things are making more sense but the learning curve for the accounting reports is steeper than expected.
Pros:
Customizing the menu system makes it easy to help new users get familiar.
Cons:
The bugs that we do have often leave issues that take time to find or resolve after the initial issue is corrected.
Retail, 2-10 Employees
Used the Software for: 2+ years
Source: SoftwareAdvice
AIM once the sale is made we don't care.
Comments: I have been trying for several years now to get this company to finish installing the software with all paid for data transfers. AIM tech support Has been supposedly working on entering my inventory for about four years now.
Every time I call I get the we supplied the software so that I owe for it even though it is totally unusable without my inventory and bound FFL book installed. And just because I paid for extra for data transfer to make the program usable does not mean that that AIM has to actually do it (simple Excel format)
Tech support is useless as none of them have done their job yet. I am going to have to take the time away from my business to take these crooks to court.
Pros:
Looks like if it worked it would be nice.
Cons:
The way it just sits there with no data for the last several years waiting for AIM software to finish their job. The fact that I was charged for software and data transfer and received software without data transfer so it is useless. I have been waiting so long it was called AIMsi when I bought it.
Kellie
Office Manager in US
Sporting Goods, 2-10 Employees
Used the Software for: 2+ years
Source: SoftwareAdvice
Alternatives Considered:
Product Review
Comments: My overall experience has been great. From the beginning the help to set this program up for our needs was challenging but very successful. Josh, our salesman has been nothing but helpful and informative and always replys quickly and is always checking in. That is very important to us, someone who takes the time to email every so often to check in and make sure everything is going well. If we have a question he always responds quickly.
Pros:
The more we use the software the more we learn and love the product. We use this software everyday runnig reports, for our POS, inventory, and much more. We love the button feature to make everyday use easy.
Cons:
I find that it is hard to find a credit card company that is compliant with AIM.
Retail, 11-50 Employees
Used the Software for: 2+ years
Source: SoftwareAdvice
Alternatives Considered:
A jewel in a difficult and expensive industry
Comments: We deployed, then 4 years later deployed ecommerce
Pros:
Ease of Use, Cost, Customer Service, Merchant Services relationship.
Cons:
Canned Reports are often minimal, but I summarize them in complex Xcel worksheets