ECOUNT
What Is ECOUNT?
100% Cloud-based business management program. Provides everything you need for managing inventory, production, sales, purchasing, accounting, and payroll. Choose which modules to use and design your
Read more
custom work flow. Use all of the features online anytime, anywhere. Affordable price - $55/month for unlimited users. No additional costs for implementation, upgrades, or maintenance. Start your free trial now!
Read less
Who Uses ECOUNT?
Ecount ERP is designed for small to mid-sized manufacturers, distributors, retailers, and service-based companies. Ideal for those in Manufacturing, Wholesale, Service, and Distribution industries.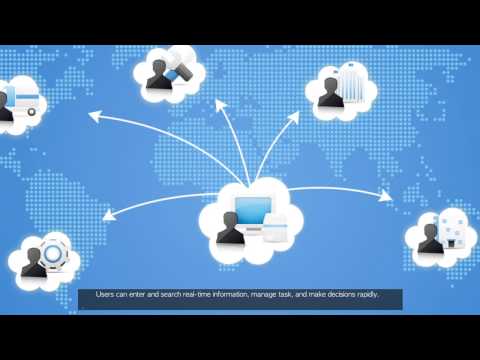 Not sure about ECOUNT? Compare with a popular alternative
Daniel
IT Manager in France
Electrical/Electronic Manufacturing, 51-200 Employees
Used the Software for: 1+ year
Best value for Money for ERP for small and midsize companies
Comments: It is from my long experience, the best ERP one can expect for just a single monthly payment of $$ USD We use it for our company in China and it is a breeze.
Multilingual, security, 24/7 access, usable even with low internet speed.
Of course features & functionality might not match the top ERP around, but the cost difference is so huge, that you quickly learn to optimize the use of Ecount ERP. Online support via skype or the phone works well.
And it is FREE!
For difficult cases, they will escalate to right person.
This did concern for us, tax settings for China book keeping, or use of advanced features. You will need a consultant for installation if you are not familiar with ERP since Ecount ERP will not charge you with 50 to 100 days for installation as other top ERP proposed to us. If you consider as your first ERP or moving from existing ERP, Ecount should do the job. To improve:
In project management, templates are missing. Therefore we do not use it
CRM features are poor, we do not use it either.
Pros:
Value for money. It does the job for a manufacturing company based in China with advanced assembly BOM. Available even with low internet speed.
Cons:
Project management and CRM features are poor. But it is not the most important for an ERP
Retail, 11-50 Employees
Used the Software for: 2+ years
EcountERP is our choice after years of searching of ERP services
Comments: As a eCommerce company with about 40 staffs, we have used other ERP or accounting softwares, including different Quickbooks desktop and online versions. We are now happy with EcountERP after 3 years. EcountERP is still evolving and more features are added from time to time. We just hope we can learn fast and catch up with the new features, especially the API feature they just introduced recently. I recommend EcountERP. I think you won't regret in spending the time to try it out
Pros:
1. Fast Speed. It is way faster than Quickbooks Online version, especially for multinational access. 2. Customization. The tons of customization possibility gives you lots of flexibility. 3. Affordability. They do not charge per user base. It is a huge saving for a small company.
Cons:
1. They are not 100% compatible with bar code printer. 2. Hope they can have those most popular report pre-configured.
Joseph
CO-Founder in Germany
Cosmetics, 2-10 Employees
Used the Software for: 1-5 months
Alternatives Considered:
My experience with Ecount
Comments: Overall, I find it is a great deal. The technical support is very good.
Pros:
It is basic enough for a small company to use
Cons:
It does not connect with other providers such as Amazon/Shopify/Ebay/PayPal/Bank Institute etc..
Automotive, 11-50 Employees
Used the Software for: 1+ year
Great affordable system with minor flaws
Comments: Overall it has been a great software. The learning curve is steep and it will take you a while to get up and running​. When there is no data in the system, it's a bit difficult just like any other software. However, the customer support is great and they offer FREE consultations. With other companies,​ you would have to pay a lot.
Pros:
First and foremost is the ​cost! This system beats out all other ones in the USA. It does what you need it to do. If you are in production, inventory control and manufacturing this is an invaluable tool.
Cons:
The accounting end is a bit lackluster and to our disappointment​, they have recently removed the "Reconcile" button which renders the software useless. We had to resort back to Quickbooks, which is a shame. This program has such high potential.
Emre Utku
Software Engineer in Turkey
Computer Software, 11-50 Employees
Used the Software for: 1+ year
ECOUNT helps development of customizable financial reports
Pros:
ECOUNT makes it quite easy to develop gihly advance financial reports.
Cons:
That would be quite useful if ECOUNT's customer support could solve the cases in shorter time periods.