What Is Unleashed?
Unleashed Software is a powerful cloud-based platform for all your inventory management needs. Unleashed lets you easily and accurately track stock in real-time across multiple locations. Get visibility on all inventory management processes and transactions across warehouses globally. With total inventory oversight your businesses can make better, data-driven, decisions. Unleashed also integrates with multiple eCommerce software platforms to provide a holistic business solution.
Who Uses Unleashed?
Companies looking to streamline their processes, manage costs, and gain visibility over the entire supply, manufacturing and sales process.
Where can Unleashed be deployed?
Cloud-based
On-premise
---
About the vendor
Unleashed Software
Located in Auckland, New Zealand
Founded in 2009
Unleashed pricing
Starting Price:
US$949.00/month
Yes, has free trial
No free version
Unleashed does not have a free version but does offer a free trial. Unleashed paid version starts at US$949.00/month.
Pricing plans
get a free trial
About the vendor
Unleashed Software
Located in Auckland, New Zealand
Founded in 2009
Unleashed videos and images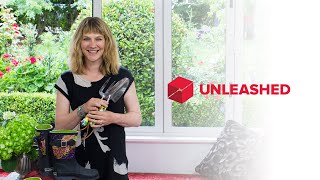 Features of Unleashed
API
Access Controls/Permissions
Accounting Integration
Alerts/Notifications
Backorder Management
Barcode / Ticket Scanning
Barcoding/RFID
Bills of Material
Cataloging/Categorization
Channel Management Software
Contact Database
Cost Tracking
Electronic Payments
Inventory Auditing
Inventory Control Software
Inventory Management Software
Inventory Optimization Software
Inventory Tracking
Invoice Processing
Item Management
Kitting
Multi-Location
Order Entry Software
Order Fulfillment Software
Order Management Software
Order Tracking
Product Identification
Purchase Order Management
Purchasing & Receiving
Quotes/Estimates
Real Time Data
Reorder Management
Reporting & Statistics
Reporting/Analytics
Returns Management
Sales Forecasting Software
Sales Reports
Search/Filter
Serial Number Tracking
Shipping Management
Sourcing Management
Supplier Management
Third Party Integrations
Traceability
Warehouse Management Software
eCommerce Management
Alternatives to Unleashed
Emily
Operations Coordinator in Ireland
Food & Beverages, 2-10 Employees
Used the Software for: 1+ year
Good starter system
Comments: Overall very good. Customer service is helpful and for smaller inventory users it's good.
Pros:
Like the inventory management and the fact you can link it to Shopify and Xero
Cons:
Isn't very friendly with different currencies. If your purchase order is in a different currency it makes it very confusing and no back tracking. Document templates are very basic even if you edit yourselves and takes forever to get everything to line up
Sam
Systems Architect in UK
Industrial Automation, 51-200 Employees
Used the Software for: 2+ years
Good software could be better
Comments: Unleashed was always going to be a win-some-lose-some for us. We knew going in it didn't have all the functionality that we would have liked, and to their credit they did question us as to whether it would be the right fit for us. I'm glad we pushed ahead with it. As an admin it is easy to configure, they have great documentation, and their help desk are normally very responsive. The API could use some work but again the documentation and the sandbox features are very useful. I would highly recommend it for small-ish businesses.
Pros:
Unleashed is a pure SaaS solution which was critical for us. It also natively integrates with Salesforce and Xero which was also critical to us. The software is user-friendly and attractive to look at. They are improving it all the time but now it's been bought by Access Group I want to see how that pans out, as it could be a positive or a negative. The API is good and the API sandbox site, alongside the easy to create sandbox environment, is very useful and, in my experience, pretty unique.
Cons:
The API is good but it lacks some things that you would think were no-brainers. There are some other areas where the software hasn't been thoroughly thought through, e.g. you can have multiple attribute sets but only use one per product. If you try to use two attribute sets on one product, it wipes the previous data in the other set. In general issues are minor and normally appear to be attributable to a company that is relatively new but rapidly growing.
Michelle
Admin and Marketing Manager in Australia
Verified LinkedIn User
Food & Beverages, 11-50 Employees
Used the Software for: 1-5 months
Source: GetApp
Amazing ERP (once you get your head around) and great support to get us functioning
Comments: I have installed the Unleashed solution for a food company and I went into the project not realising how complicated the structure of the company is - lots of channels, growth without process, gut feeling but no data. This complication proved even more why we needed the Unleashed ERP solution but took a little extra instruction to get my head around how we needed to set all of this up.
I so appreciate the support of particularly [SENSITIVE CONTENT HIDDEN]. [SENSITIVE CONTENT HIDDEN] has also been super helpful - plus the others who have helped with random questions. The online tools provided by Unleashed, the videos and instructions are super helpful too.
Pros:
After spending time building several disconnected spreadsheet I was excited that Unleashed could give us all of this analytical data in a central and connected place. This tool is so incredibly functional. Now we are functional we love that we can - connect our Production, Purchasing and Sales in the same tool - access data in a central place which is accurate and up to date - feeling more comfortable about growth as we expand across various channels while having a real time view of stock available and what parts of Assembled products we need to order to make sure stock is always available - special reports like price margin for us to see where we may have missed a product or line is not making us enough profit - the additional functionality that we can integrate in
Cons:
It's a little complicated to get your head around. We have a complicated business with so many different channels and ways that we assemble our products so this contributed to the complications. It also took me a while to build the BOM's but again, we are a little complicated. Sometimes it was hard to find answers on the available tools to questions and sometimes support did not resolve an issue with me in a timely manner to resolve but in general the team went above and beyond, especially [SENSITIVE CONTENT HIDDEN], but also [SENSITIVE CONTENT HIDDEN] and a few others in support which I so appreciate. Tip / idea for the Unleashed team: maybe speak to customers like me after to better design the answers/FAQ's knowledge base - not just providing the broad answers but the nitty gritty stuff that i needed to speak to someone about. I would always do lots of research on available knowledge base before I sent an email to support but could not find the answers. Perhaps an FAQ database that has key words with the curly issues that I'm sure others would have experienced be more easily accessible and reduce the amount of time that I needed to get in touch with the support teams. For example: I spent ages trying to work out why my initial stocktake would not show the available stock but could not find anywhere that I should not do a stocktake on supplier stock that is auto-dissasembled but that I should provide the numbers of the raw stock that is broken up into BOM's. Great if was in a Knowledge Base
Verified Reviewer
VP Operations in US
Verified LinkedIn User
Retail, 11-50 Employees
Used the Software for: 1+ year
Source: GetApp
A Necessity for Small Businesses!
Comments: Unleashed is a necessity for small businesses growing in the e-commerce industry. We've significantly reduced our inventory turn ratio and improved operational efficiencies when accounting for stock levels and improving procurement processes. Unleashed's e-commerce integrations (specifically Shopify) allows you to automate inventory reporting so that you can be sure you do not oversell product that isn't available in your warehouse(s). Similarly, Unleashed can calculate the amount of product you can assemble and reports those numbers to your e-commerce store, even if the product isn't assembled yet. Unleashed is a great product for those getting their feet wet in the e-commerce/retail space. I recently encountered a configuration issue in Unleashed (due to my error) and their support member was exceptional at isolating the issue and educating me on the appropriate ways to configure Unleashed so that it works optimally with my Shopify store. Kudos all around to an excellent product and support team.
Pros:
- Support / Knowledgebase - Integration Capabilities (E-Commerce, Accounting, Forecasting, etc) - Ease of Use / Application Setup - Reporting Capabilities - Kitting / Bill of Materials - Auto-Assemble / Auto-Complete (Can automatically build an assembly when shipping or completing an order.)
Cons:
- Document Customization - Taxes - Auto-Assemble (I wish the system could auto-assembly hierarchy of Bill of Materials instead of just the top/main product level.)
Marcus
Director in Australia
Automotive, 11-50 Employees
Used the Software for: 6-12 months
How good is it when things just work
Comments: Unleashed has been a breath of fresh air for my company. We have pushed the boundaries with what we expected from unleashed we have a mobile workforce with reps aged from young to old / We have reps from our industry and some from beyond / we run multiple warehouses we have 1000's of sku numbers / we have multiple suppliers for the same product and I can not praise this system enough. The system handles all this with ease somehow. After returning from our Christmas holidays turning on unleashed again after the break was almost as good as a late Christmas gift its just great to have something that works and works well at your fingertips. I tell other business people I meet it is similar to when I got an iPhone I never read the instructions you just somehow know how to use it. Whilst I find new things and different ways of doing it our business has changed upped a few gears since installing unleashed. Training our reps took less than 5 minutes (yes less than 5 minutes) they did have experience on our older system but it was totally unrelated and as different as chalk and cheese as unleashed works and the other (no words can describe feelings towards the previous system). They had a few questions from time to time but they were all super impressed. The order entering time has halved in time and information regarding stock etc to them is also unbelievable and live. I here of companies paying hundreds of thousands of dollars getting a system and then a couple of $10,000 more for reporting or a mobile feature that was not mentioned at the point of sale.
Unleashed is beyond reasonable almost too cheap maybe (shh!!!) and refreshingly fluid with changes and additions happening all the time. I have found they listen they remember and they honestly just seem to want to help and they actually give a hoot. If you're on your mobile/laptop / home PC / Tablet / at the office / at somebody else's office unleashed is there at your fingertips in seconds and you have the power to operate seamlessly and without compromise I can log into multiple terminals and not get logged out of the other terminal it is so good to be able to do that. Trust me Give it a go you won't be disappointed and you will feel even more superior to your opposition than you did before. Good luck I am not a paid actor just a happy customer
Pros:
It Just Works
Cons:
A couple of features need to be added for my business but these are in the pipeline.