15 years helping Canadian businesses
choose better software
What Is Unleashed?
Unleashed Software is a powerful cloud-based platform for all your inventory management needs. Unleashed lets you easily and accurately track stock in real-time across multiple locations. Get visibility on all inventory management processes and transactions across warehouses globally. With total inventory oversight your businesses can make better, data-driven, decisions. Unleashed also integrates with multiple eCommerce software platforms to provide a holistic business solution.
Who Uses Unleashed?
Companies looking to streamline their processes, manage costs, and gain visibility over the entire supply, manufacturing and sales process.
Where can Unleashed be deployed?
Cloud-based
On-premise
---
About the vendor
Unleashed Software
Located in Auckland, New Zealand
Founded in 2009
Unleashed pricing
Starting Price:
US$349.00/month
Yes, has free trial
No free version
Unleashed does not have a free version but does offer a free trial. Unleashed paid version starts at US$349.00/month.
Pricing plans
get a free trial
About the vendor
Unleashed Software
Located in Auckland, New Zealand
Founded in 2009
Unleashed videos and images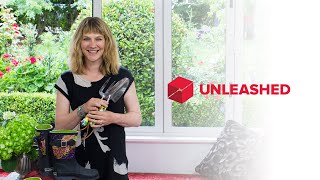 Features of Unleashed
API
Access Controls/Permissions
Accounting Integration
Activity Dashboard
Alerts/Notifications
BOM Creation
Backorder Management
Barcode Recognition
Barcode/Ticket Scanning
Barcoding/RFID
Billing & Invoicing
Bills of Material
CRM Software
Cask Management
Cataloging/Categorization
Channel Management Software
Compliance Management
Contact Database
Cost Tracking
Data Import/Export
Delivery Management Software
Delivery Tracking
Demand Forecasting
Distribution Management
Electronic Payments
Forecasting
Inventory Auditing
Inventory Control Software
Inventory Management Software
Inventory Optimization Software
Inventory Replenishment
Inventory Tracking
Invoice Processing
Item Management
Kitting
Manufacturing Inventory Management Software
Multi-Location
Order Entry Software
Order Fulfillment Software
Order Management Software
Order Tracking
Product Identification
Production Management
Production Tracking
Purchase Order Management
Purchasing & Receiving
Quotes/Estimates
Real Time Data
Recipe Management
Reorder Management
Reporting & Statistics
Reporting/Analytics
Returns Management
Sales Forecasting Software
Sales Orders
Sales Reports
Search/Filter
Serial Number Tracking
Shipping Management
Sourcing Management
Supplier Management
Supply Chain Management Software
Third Party Integrations
Traceability
Warehouse Management Software
eCommerce Management
Alternatives to Unleashed
Reuben
Co-founder in New Zealand
Verified LinkedIn User
Accounting Software, 2–10 Employees
Used the Software for: 2+ years
Reviewer Source
Heavy on Features, Easy to Use Inventory App that connects with Xero and QBO
Comments: Using Unleashed I finally have a process for everything inventory related in my business from purchasing, manufacturing, through to pick/pack/dispatch/invoice and everything in between. Staff finally have to tools they need to do their jobs effectively without resorting to a series of unconnected spreadsheets. I can see at any time my stock on hand, what products, product categories, customers and customer segments are making me the most revenue and margin. I can now use that information to offer the right products to the right people at the right price and the right time :D
Pros:
Despite being feature-rich Unleashed is easy to use. Staff pick up their parts of the process quickly. It's worth noting that Unleashed is also the ONLY inventory app in the Xero space that does manufacturing well. Unleashed also has flexible and easy to use reporting that doesn't require a computer science degree. Any staff member can retrieve and customise the reports they need to do their jobs.
Cons:
At the time of this review Unleashed does not: - Provide stock on hand at the bin level (unless all products of that SKU are in the same bin) - Provide demand forecasting
Alternatives Considered: Cin7 Core, QuickBooks eCommerce and Xero
Reasons for Switching to Unleashed: TradeGecko while easy to use and rich in ecommerce integrations lacked a manufacturing capabilities I needed. It's reporting although having just been updated was not as good as Unleashed's. DEAR was a nightmare to navigate. Although it claim to have the same if not more features that apps like Unleashed and TradeGecko it doesn't matter because you can't find them to use them and neither can your staff.
Michelle
Admin and Marketing Manager in Australia
Verified LinkedIn User
Food & Beverages, 11–50 Employees
Used the Software for: 1-5 months
Reviewer Source
Source: GetApp
Amazing ERP (once you get your head around) and great support to get us functioning
Comments: I have installed the Unleashed solution for a food company and I went into the project not realising how complicated the structure of the company is - lots of channels, growth without process, gut feeling but no data. This complication proved even more why we needed the Unleashed ERP solution but took a little extra instruction to get my head around how we needed to set all of this up.
I so appreciate the support of particularly [SENSITIVE CONTENT HIDDEN]. [SENSITIVE CONTENT HIDDEN] has also been super helpful - plus the others who have helped with random questions. The online tools provided by Unleashed, the videos and instructions are super helpful too.
Pros:
After spending time building several disconnected spreadsheet I was excited that Unleashed could give us all of this analytical data in a central and connected place. This tool is so incredibly functional. Now we are functional we love that we can - connect our Production, Purchasing and Sales in the same tool - access data in a central place which is accurate and up to date - feeling more comfortable about growth as we expand across various channels while having a real time view of stock available and what parts of Assembled products we need to order to make sure stock is always available - special reports like price margin for us to see where we may have missed a product or line is not making us enough profit - the additional functionality that we can integrate in
Cons:
It's a little complicated to get your head around. We have a complicated business with so many different channels and ways that we assemble our products so this contributed to the complications. It also took me a while to build the BOM's but again, we are a little complicated. Sometimes it was hard to find answers on the available tools to questions and sometimes support did not resolve an issue with me in a timely manner to resolve but in general the team went above and beyond, especially [SENSITIVE CONTENT HIDDEN], but also [SENSITIVE CONTENT HIDDEN] and a few others in support which I so appreciate. Tip / idea for the Unleashed team: maybe speak to customers like me after to better design the answers/FAQ's knowledge base - not just providing the broad answers but the nitty gritty stuff that i needed to speak to someone about. I would always do lots of research on available knowledge base before I sent an email to support but could not find the answers. Perhaps an FAQ database that has key words with the curly issues that I'm sure others would have experienced be more easily accessible and reduce the amount of time that I needed to get in touch with the support teams. For example: I spent ages trying to work out why my initial stocktake would not show the available stock but could not find anywhere that I should not do a stocktake on supplier stock that is auto-dissasembled but that I should provide the numbers of the raw stock that is broken up into BOM's. Great if was in a Knowledge Base
Brenton
Operations in Australia
Wholesale, 2–10 Employees
Used the Software for: 2+ years
Reviewer Source
Source: SoftwareAdvice
Frustrating New Features + Customer Service
Comments: Generally, frustrating. They are getting better, but expect to pay a lot and dance to their tune.
Pros:
We've had Unleashed since just after its inception. It's functional and reliable, but requires a lot of time to learn all the features to maximixe your experience... which can be hard for small business. If you don't set it up correctly from the outset you can be in big trouble (ie. the data you send to Xero won't be correct).
Cons:
Unleashed isn't cheap. Their customer service is traditionally OK (traditionally via logging an online inquiry), but they recently added an new auto-sign-up, opt-out premium customer service option with a 3 months free trial. We apparently received one email informing us (?) - and no reminder to opt out. The problem was we never had the new features added to our profile (ie. we didn't know the features we didn't have), and so started playing $79 p/month for a premium customers service package (live online messenger service + phone number) that we didn't actually receive - and couldn't access. Trying to discuss this and rationalise with them was like talking to a robot. They offered a very small token credit as a gesture of goodwilll - after many emails. Their roll out strategy for a new opt-out services was tricky to say the least. It's money over service at Unleashed. I'm not one to write reviews, but felt it was necessary this time as a gesture of goodwill to other potential customers.
Unleashed Software Response
2 months ago
Hi Brenton, thank you for your review. Our apologies that the Customer Success Plan came as a surprise: The goal with enabling the Standard Customer Success Plan for all of our customers was to allow you to experience the premium phone and live chat features. Whilst we sent emails confirming this change to all Account and Billing Owners, we understand that we could've communicated this more directly. We're really sorry to hear you had a frustrating experience, and we appreciate you bringing the issue to our attention. Please contact our Customer Support Team if you have any further questions surrounding our Customer Success Plans.
Dale
General Manager in New Zealand
Chemicals, 11–50 Employees
Used the Software for: 2+ years
Reviewer Source
We've Grown With Unleashed
Comments: It is great that we can contact Unleashed and speak directly with someone who can help us with our issues, its the great people and service at Unleashed that makes them a valuable partner for our business.
Pros:
Unleashed is user intuitive for navigation and it is easy to jump from one screen to the next using the hyperlinks.
Cons:
When we started with Unleashed, the pricing options weren't flexible enough for us; however Unleashed took on board our recommendations and now have pricing options that work very well for us.
Jack
Director in New Zealand
Farming, 2–10 Employees
Used the Software for: 1-5 months
Reviewer Source
Otago Fencing Supplies
Comments: So far so good. We've taken our time getting everything ready before Go Live and we're already seeing the benefits. Our Customer Service champion has been great. The customer service rep has taken her time to explain everything clearly since inception and has certainly made the whole experience more fluid as a result.
Pros:
It's great for multi warehouse visibility. The ease of use is very helpful with on boarding team members.
Cons:
Lack of analytical ability within the software.