Brightpearl
What Is Brightpearl?
Brightpearl is a complete Retail Operating System for brands, retailers and wholesalers, that's designed to scale with fast-growing e-commerce brands. Our platform offers flexibility to respond to
Read more
rapid changes in demand with Plug & Play integrations, intuitive inventory planning and saves you hundreds of hours a year with powerful automation. Brightpearl takes care of everything after the buy button; from order management to accounting, inventory, warehouse management, returns and more.
Read less
Who Uses Brightpearl?
Brightpearl is ideal for multichannel retailers of finished goods trading $1M or above, or those that expect to be in the next 12 months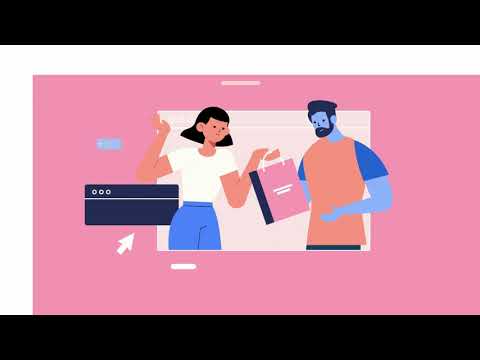 Not sure about Brightpearl? Compare with a popular alternative
Alternatives to Brightpearl
Stacy
Web Development Manager / Web Master / SEO Specialist in US
Verified LinkedIn User
Wholesale, 11-50 Employees
Used the Software for: 1-5 months
A Great Small to Medium Size Business All-in-One Solution for Customer Relation Management Tool
Comments: The customer service is truly amazing. [SENSITIVE CONTENT HIDDEN] is definitely a rare breed in the area of marketing referrals. He conducted himself with a great deal of integrity when demo-ing the product for our company.
Pros:
What features I love about this software are the all-in-one solution that provides the ease of accessing customer information in one place. Instead of bouncing from various tabs attempting to retrieve customer specific details, this software collects all the data into one place.
Cons:
This software may not be the solution for companies who manufacture products. They do not provide this as an option in their inventory management system.
Brightpearl Response
4 years ago
Hi Stacy, Thank you very much for sparing the time to review us. It's great to hear that you love our integrated package. The benefits you describe are a key element of exactly what we designed it to achieve - retail efficiency. We acknowledged that manufacturing wasn't something that we didn't support as well as we could, so we developed our Bill of Materials module which you can find out more about here: https://www.brightpearl.com/integrations-bom/bom-module. Thank you for your kind words about Phil. You echo our own thoughts, and I'll be sure to pass your comments on. Thanks again for taking the time. Tom
James
Managing Director in UK
Verified LinkedIn User
Retail, 2-10 Employees
Used the Software for: 2+ years
Alternatives Considered:
I cannot recommend Brightpearl enough!
Pros:
I cannot recommend Brightpearl enough! The software has transformed the way we run our organisation. It provides everything we need to operate our eCommerce business effectively and efficiently. Their innovation/product roadmap caters, certainly in our case, to current trends and requirements. We currently use the system to manage our sales channels of 4 separate B2C Bigcommerce websites, 2 eBay stores, 10 Amazon stores (2 subsidiary businesses with 5 EU Amazon stores each) and manual telephone sales. We have 4 channels brands, which is where Brightpearl brands paperwork and emails differently for each company. It all works as one would expect, orders download and are aggregated ready for picking and shipping, inventory is updated across all sales channels, as sales occur and purchase orders are received, and accounting is updated at each point providing a real-time picture in a myriad of dashboards and reports that can be as detailed as needed. Brightpearl support is also excellent with most cases being resolved in less than 4 hours.
Cons:
I find very little to dislike about the software. It serves all the needs we currently have and know that there are elements such as automation that will prove to be useful at some point in the future.
Brightpearl Response
2 years ago
Hi James, Thank you for you wonderful feedback. It's great to see the huge impact that we've had on your business over the last eight years. Thank you too for your big praise of our Support team, your experience of them is very much in line with their mantra so I'll certainly be sharing your feedback with them as I know they'll appreciate it hugely! Thank you again, Tom (Brightpearl)
Jennifer
System Operator in US
Retail, 51-200 Employees
Used the Software for: 1+ year
BrightPearl Review
Comments: Implementation was super easy. Reporting wasn't overly complicated but you could still drill down to what was needed.
Pros:
Super easy to use. Nothing was over complicated
Cons:
As your company grows so does their price tag
Jessica
Customer Service Manager in US
Cosmetics, 11-50 Employees
Used the Software for: 6-12 months
Support is very slow
Comments: I like the services they provide but again, their team is very slow to find solutions when something happen to go wrong with their system.
Pros:
I like that it is very easy to navigate and the ability to centralize all inventory from multiple warehouses and vendors is critical.
Cons:
Their support is very slow to get an actual solution. Recently I had to provide examples with every single about the issue we were encountering almost as if I were doing the job for them. The longest they left me without a single update about the issue was 5 days and for the answer to be very simple and could have been resolved immediately if the correct person was in touch with us to begin with. Another solution to this would have just been to provide your team with this knowledge so that the problem would have not grown to what it is.
Retail, 2-10 Employees
Used the Software for: 6-12 months
Alternatives Considered:
A work in progress
Comments: Finally, we have been assigned our TAM, [SENSITIVE CONTENT HIDDEN]. We had a 30-minute phone call scheduled to go through some issues that end up lasting almost 2 hours. During that call, he brought in other resources to help us understand where our issues are and areas of the software we need to keep an eye on. We have a lot of work ahead of us to get our account back on track, but we finally have someone to guide us on how to fix and prevent the issues.
Pros:
Brightpearl is the only software on the market that has truly combined all technology necessities of e-commerce into 1 platform. That includes ERP, CRM, automation, connectors for platforms and other like Shipstation, inventory management like Demand Planner
Cons:
The drawback for us and our situation is that when you combine all of the systems into 1 it can be pretty complicated. The reason this is a con is that Brightpearl doesn't have partnerships with 3rd parties that make a living off of implementation and customer success. Instead, Brightpearl manages 100% of the process. Our first 5 months have not been great because we are not proficient at utilizing the software. When we've asked for help they have been simply telling it is a you problem, not the software, but no guidance on what we should be doing. Instead, we just learn to live with the issue because we have nowhere else to go for help since no partners exist. We are supposed to have a TAM, technical account manager, for the first year, but we only had one for the first 3 weeks.
Brightpearl Response
2 years ago
Hi Nick, Thank you for your review. We always appreciate feedback from our customers. We acknowledge that keeping our success, support, and implementation teams in house isn't something that is commonplace in the market, but control over the quality of our support services and is very important to us hence we don't out-source them. Similarly the value for money that our customers receive from our fixed-price implementation, and all inclusive online training and support services isn't something that we would wish to limit. I'm sorry that you don't feel we've supported you sufficiently until recently though. We will look into this internally and see what happened. However in the meantime it's great that you've touched base with your Technical Account Manager. I have no doubt that with him in your corner, your issues will be swiftly behind you. Tom (Brightpearl)