What Is Asana?
With Asana, you can orchestrate work across teams at scale–from daily tasks to strategic cross-functional initiatives. Asana is the only work management platform that turns goals into action and breaks down silos between teams. More than 119,000 paying customers and millions of free organizations across 190 countries rely on Asana to manage everything from company objectives to digital transformation to product launches and marketing campaigns.
Who Uses Asana?
Why do 11,000+ customers on Capterra give Asana 4.5 out 5 stars? Asana is the easiest way to manage projects, processes, and tasks across teams at scale.
Where can Asana be deployed?
Cloud-based
On-premise
---
About the vendor
Asana
Located in San Francisco, U.S.
Founded in 2008
Asana pricing
Starting Price:
US$0.00/month
Yes, has free trial
Yes, has free version
Asana has a free version and offers a free trial. Asana paid version starts at US$0.00/month.
Pricing plans
get a free trial
About the vendor
Asana
Located in San Francisco, U.S.
Founded in 2008
Asana videos and images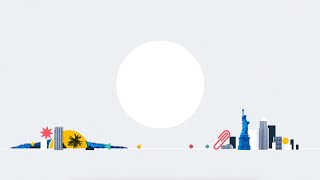 Features of Asana
Access Controls/Permissions
Activity Dashboard
Activity Tracking
Activity/News Feed
Ad hoc Reporting
Agile Methodologies
Alerts/Notifications
Approval Process Control
Approval Workflow
Assignment Management
Audit Trail
Backlog Management
Bar Chart
Brainstorming
Budget Management
Budgeting/Forecasting
Bug/Issue Capture
Business Process Automation
CRM Software
Calendar Management
Campaign Analytics
Campaign Management Software
Campaign Planning
Capacity Management
Change Management Software
Channel Management Software
Client Management
Client Portal
Collaboration Tools
Color Codes/Icons
Commenting/Notes
Communication Management
Compliance Tracking
Contact Management Software
Content Management System (CMS) Software
Cost-to-Completion Tracking
Create Subtasks
Customizable Dashboard
Customizable Templates
Dashboard Software
Data Import/Export
Data Visualization Software
Dependency Tracking
Discussions / Forums
Display Ad Management
Document Management Software
Document Storage
Drag & Drop
Email Management Software
Email Marketing Software
Email-to-Task Conversion
Employee Database
Event Triggered Actions
File Management
File Sharing Software
For Creative Agencies
For IT Project Management
For Small Businesses
Forecasting
Forms Automation Software
Forms Management
Gantt/Timeline View
Goal Management
Goal Setting / Tracking
Graphical Workflow Editor
Guest Access
Idea Management Software
Ideation
Import Tasks
Innovation Management
Issue Management
KPI Monitoring
Kanban Board
Knowledge Management Software
Lead Management Software
Live Chat Software
Marketing Calendar
Media Planning
Meeting Management
Messaging
Milestone Tracking
Mobile Access
Multi-Campaign
Multi-Channel Marketing
No-Code
Notes Management
Percent-Complete Tracking
Personalization Software
Polls/Voting
Portfolio Management
Prioritization
Process Modeling & Designing
Product Lifecycle Management Software
Product Roadmapping
Progress Tracking
Project Management Software
Project Planning Software
Project Planning/Scheduling
Project Scheduling
Project Tracking Software
ROI Tracking
Real Time Editing
Real Time Notifications
Real-Time Chat
Recurring Tasks
Remote Access/Control
Remote Support Software
Reporting & Statistics
Reporting/Analytics
Reporting/Project Tracking
Requirements Management Software
Resource Management Software
Resource Request
Resource Scheduling
Roadmapping
Role-Based Permissions
Rules-Based Workflow
Scenario Planning
Scheduling Software
Screen Sharing Software
Search/Filter
Single Sign On Software
Status Tracking
Strategic Planning Software
Surveys & Feedback
Tagging
Task Editing/Updating
Task Management Software
Task Progress Tracking
Task Scheduling
Task Tagging
Template Management
Templates
Third Party Integrations
Ticket Management
Time Tracking Software
Transcripts/Chat History
User Management
Version Control
Visual Workflow Management
Visualization
Workflow Configuration
Workflow Management Software
Brianna
Founder in Australia
Verified LinkedIn User
Computer Software, Self Employed
Used the Software for: 2+ years
An Incredibly User Friendly, Easy on the Eyes, and Much-needed Organisational Tool
Comments: Brilliant. Loved it from day one, will continue to use. Have used almost all of the major cloud-based 'Project Planning / Organisational Platforms' out there and this is definitely the one for me.
Pros:
Using Asana across multiple team members, departments, projects, and clients means that we can keep a huge number of moving parts organised and moving synchronistically.
Cons:
The price per seat when you only have a few team members (1-3) can seem expensive. That said, the platform is worth it's weight in gold in terms of streamlining teams so capacity can be checked and more work coming in and/or moving along.
Roldan
Web UX/UI Designer/Developer in Philippines
Verified LinkedIn User
Design, 11-50 Employees
Used the Software for: 1-5 months
Best choice or good alternative
Comments: Good! Asana is not as difficult to get the hand out with. I did manage to set-up all my tasks and projects personally. Though, I haven't used it for a long time when I did tested Monday.com.
Pros:
I can bet in all of Asana's features from Task management, Scheduling, Materials management, Gantt Charts, Collaborations and the likes. Save for time tracking which is not (yet) available. The Free Pricing however, is generous enough to collaborate with up to 10 or 15 more individuals. Other top PMS has less to nothing - or just one user allowed.
Cons:
User Interface. Asana needs to improve on there user interface to be at par with Monday.com. I've been using Monday and never looked back (except maybe if someday they will overrun Monday with features. Time Tracking. This one matters for some users, specially freelancers and online nomads alike. Just wondering why this wasn't integrated just yet. Set-up. It wasn't that easy to get started for non-techie users. So patience a virtue. Though PMS are understandably complicated, Monday take the pie in this domain.
Alternatives Considered: monday.com
Reasons for Choosing Asana: Well, upon company decision and me as consultant. Monday duly meets our startup company's needs and wants.
Switched From: monday.com
Reasons for Switching to Asana: I choose Asana the first time. But upon testing other PMS, it seems the other weighs more than Asana.
Kevin
Analytics Strategist in U.S.
Internet, 51-200 Employees
Used the Software for: 6-12 months
Other options out there
Comments: I didn't use Asana when our company first started using it, so I'm not sure how it was set up or all of the possibilities it could bring to the table. I'm not sure about the price either, but for what I used it for it worked. It wasn't great, but it wasn't awful. I think it's a good middle-tier option when it comes to project/task management.
Pros:
Asana worked for us to get tasks done and track the progress of projects and it was easy to use.
Cons:
It wasn't as in-depth as other platforms I've used (zendesk, wrike, monday, etc.). We couldn't keep track of upcoming projects or have a dashboard with only our own tasks in it to stay organized and get a quick snapshot of what needs to be done.
Siokas
Researcher and Project engineer in Greece
Verified LinkedIn User
Research, 501-1,000 Employees
Used the Software for: 2+ years
A useful management tool for demanding organizations
Comments: The tool helped the teams organize their tasks in a comprehensive manner that allowed them to be more efficient and effective.
Pros:
The features available and theability to integrate external tools.
Cons:
The interface is something I amnot used to and had to make some adjustments in the way I work in order to comply to the needs of the tool.
Alternatives Considered: Microsoft Planner, Trello, Microsoft Teams, Microsoft Project and ClickUp
Reasons for Choosing Asana: Theorganization needed a tool that had more options to change the way the projects were organized and the way different tools can be integrated. Therefore, the needs of the team changes and we had to adapt.l
Switched From: ClickUp
Reasons for Switching to Asana: Due to the characteristics of the project and the strucutre of the team, Asana was the most suitable tool at that time.
Emanuela
PM in Italy
Verified LinkedIn User
International Affairs, 2-10 Employees
Used the Software for: Free Trial
Asana is a great task management tool
Comments: I was awarded a small but important project for my department, as it could bring significant benefit to the business in the future if managed in an optimally way.
Instead of relying on the many rounds of emails that are exchanged between project managers and other people involved, I decided to simply proceed to create a project on Asana Basic.
The first time I used It.
This allowed us to keep track of everything that matters, giving us an overview of where we are going.
Asana allowed us to monitor the workflows on our teams and see the progress of the work at any time, saving endless updating meetings. Time we all know how crucial it is.
Pros:
- Asana's interface is extremely well designed, the best possible way for a fun and inviting user experience. I hope you enjoy using it as much as we enjoyed using it. - Asana is an excellent communication tool, it allows you to eliminate a lot of stress from disorganization in communicating with the team. Problems, requests for feedback, clarifications, questions, and suggestions, will all end up in the activities through the appropriate comment function. The only one allowed. - Trying Asana Basic, with a team of up to 15, for free, allowed me to work with three small teams, breaking down projects into manageable tasks and setting deadlines for completion. The ability to share documents between teams has also proved useful. -Asana Basic allowed us to download the app for iOS or Android devices to work and consult updates wherever we are, even offline. We like it.
Cons:
1. It was not easy to set up a project at the beginning, the learning curve is tough. In Asana, projects are containers that allow you to create one or more tasks within them. This is the furthest away from a Project Manager's concept of a project. 2. I found that having to start over every time I created a project, even when it was repeatable, was like wasting time. 3. In the free plan, you cannot create private projects, meaning that the project is visible and editable by every member of the team. 4. Asana organizes all resources horizontally, flattening their hierarchy. There are no different roles, just people and tasks. 5. The management of risk situations and the consequent negotiation between the resources involved in the project is not envisaged. 6. This is a very serious shortcoming, especially for those who work remotely. It is not possible to assign an hourly or daily cost to resources that are part of the team.