What Is iCONECT?
The latest version of iCONECT v10 contains leading-edge features such as manual review Oversight; multi-language support, Continuous Active Learning and COVER; a module that identifies, reports and redacts PII, PHI, sensitive data or keywords to comply with CCPA and GDPR.
iCONECT software has been selected for use in some of the worlds largest high-profile projects such as the ENRON investigation, BP-Oilspill, NASA-Columbia Return to Flight, FDIC-900+ Banking Investigations and most
Who Uses iCONECT?
Corporations, Law Firms, Government, Public Safety/Law Enforcement & Legal Hosting Providers all use iCONECT to manage, analyze, review, and produce confidential information for eDiscovery workflow.
Where can iCONECT be deployed?
Cloud-based
On-premise
---
About the vendor
iCONECT Development
Located in London, US
Founded in 1999
Countries available
Canada, United States
iCONECT pricing
Starting Price:
Yes, has free trial
No free version
iCONECT does not have a free version but does offer a free trial.
About the vendor
iCONECT Development
Located in London, US
Founded in 1999
Countries available
Canada, United States
iCONECT videos and images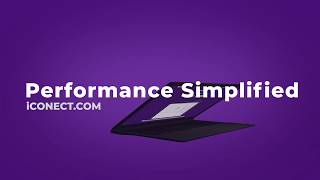 Features of iCONECT
Archiving & Retention
Collaboration Tools
Commenting/Notes
Dashboard Software
Document Capture
Document Classification
Document Storage
File Sharing Software
Full Text Extraction
Keyword Search
Metadata Extraction
Review Monitoring
Review Request
Topic Clustering
Michael W
Owner in US
Verified LinkedIn User
Used the Software for: 2+ years
Been with iConect and XERA from it's beginning in 2011/2012, cannot speak highly enough.
Pros:
The support team at iConect make this product and their overall experience for sure. The product is intuitive, and it works as advertised containing everything my clients are looking for, but it's the people and the execution of support and partner relationships that make my business work.
Cons:
The only note I'll make regarding a negative is the upgrade/feature path recently has been a bit scattered. It would appear the development folks are trying to address everything from users at once, as well as keep up with the other players in the industry.
Vicki
Consultant/Project Manager in US
Used the Software for: 2+ years
I am an independent consultant, and I also manage multiple databases for a national law firm.
Pros:
Customer support through iConect deserves six stars. The person who will solve your problems and answer your questions is the one who answers the phone: no delays or callbacks. And I never have been dismissed without a satisfactory solution. They are receptive to suggestions for improvement, and these ideas are implemented quickly in subsequent updates. The software is highly user-friendly. The response from our attorneys and support staff has been consistently positive. They enjoy being able to control the organization of their materials and their reviews. The same databases can be shared with other research departments without conflict. Being able to deliver doc productions to counsel without incurring the costs of outside vendors has been a great asset. We also can give experts access to specific folders for review without compromising the confidentiality of other materials within the same database.
Cons:
The software is so adaptable that each database can be customized and tweaked to the delight of both department managers and attorneys. I cannot think of an instance that I have replied, "We cannot do that." I do wish that we still had the ability to concatenate databases, but we have found a work-around for even that.
Patricia
Ediscovery & Practice Support Manager in US
Used the Software for: 2+ years
Our firm has used iConectXera for almost 7 years. The customer service is outstanding.
Pros:
The security and customization is nice. Templates have been developed for ease in creating databases
Cons:
Productions could be faster. Analytics and predictive review (especially email threading) could work better
Kate
Senior Litigation Support Analyst in US
Used the Software for: 2+ years
Xera is easy. Creating searches makes sense. Reviewing and tagging docs is quick.
Pros:
Flexibility. Different levels of access for users limits fields, documents (or groups of documents), or tags. Coding as simple or complex as my users require. Paralegals can do the work they need to do, mass coding, setting up binders, without needing admin access.
Cons:
High page count PDFs. Viewing these can be slower and navigating to the page with search hits is cumbersome, though the file could be downloaded. I don't think this is a fault with Xera so much as a hassle in general.
Sid
Chief Technology Officer and Corporate Member in US
Verified LinkedIn User
Used the Software for: 2+ years
A great linear review platform, supported by caring experts who really know the product.
Pros:
Easy transition for users migrating from other platforms. Quick database setup, improving our time to deliver to the end user. Clever integrations that save labor.
Cons:
Traincar style UI confuses some end users, especially older end users. The next, next, next UI should be optional. The dashboard is nice, but many users dont use it at all. Would be a better UIX if folks could choose to move right into the review, rather than being gated by other features.