What Is Less Annoying CRM?
Less Annoying CRM is a simple contact manager built from the ground up for small businesses. Manage your contacts, leads, notes, calendar, to-do's and more, all from one simple web app. Our product is founded on three core principles: simplicity, affordability, and outstanding customer service.
All users get an unlimited free 30-day trial, and customer service is always free through the phone and email.
Who Uses Less Annoying CRM?
Less Annoying CRM iss built for small businesses and designed to be easy-to-use and affordable. Unlimited customization lets you quickly and easily tailor the CRM to your business, without an IT team!
Where can Less Annoying CRM be deployed?
Cloud-based
On-premise
---
About the vendor
Less Annoying CRM
Located in St. Louis, US
Founded in 2009
Less Annoying CRM support
Less Annoying CRM pricing
Starting Price:
US$15.00/month
Yes, has free trial
No free version
Less Annoying CRM does not have a free version but does offer a free trial. Less Annoying CRM paid version starts at US$15.00/month.
Pricing plans
get a free trial
About the vendor
Less Annoying CRM
Located in St. Louis, US
Founded in 2009
Less Annoying CRM support
Less Annoying CRM videos and images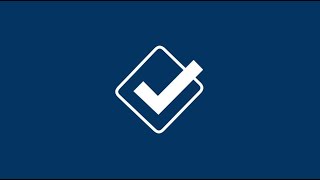 Features of Less Annoying CRM
Calendar/Reminder System
Call List Management
Campaign Management Software
Client Management
Client/Property Matching
Contact Database
Contact Management Software
Customer Database
Customizable Fields
Dashboard Software
Data Import/Export
Deal Management
Document Management Software
Document Storage
For Financial Institutions
For Insurance Industry
For Mac Devices
For Real Estate
For Small Businesses
For Startups
For iPad Devices
Interaction Tracking
Lead Capture Software
Lead Distribution
Lead Management Software
Lead Nurturing Software
Lead Qualification
Lead Segmentation
Marketing Automation Software
Mobile Access
Opportunity Management
Performance Management
Pipeline Management
Referral Tracking
Reporting/Analytics
Sales Activity Management
Sales Pipeline Management
Search/Filter
Segmentation
Shared Contacts
Task Management Software
Territory Management
Third Party Integrations
Web-based Deployment
Workflow Management Software
Alternatives to Less Annoying CRM
Reviews of Less Annoying CRM
Mark Skovron
CEO | COO in US
Verified LinkedIn User
Used the Software for: 1-5 months
BEST TASK, PROJECT MGMT & CLIENT CRM THAT YOU ARE NOT USING!
Comments: No learning curve, so my team dug right in = Productivity.
The team loves it = Means they use it = Tasks and Events are getting handled more effectively.
Using the CRM part to keep track of all clients, reps, and vendors = all in one place = gained efficiency.
Easy to CC emails and PDF's, other Docs right into client and reps files and immediately create quick tasks or events for follow-up = Nothing is falling through the cracks.
Every day, the agenda is emailed to each user = Your task list for the day.
Calendar feature is very dynamic. The only thing this CRM doesn't do is my laundry, seriously!
Pros:
It's crazy how many apps there are that do the same thing, and I've tried about 20 in this category. I LOVE this CRM! LACRM BEST PRACTICES: 1. Intuitive & Ease of Use = NO, I mean NO learning curve! 2. Exciting to use b/c I don't feel bogged down with 100 features to stare at that I don't need. 3. Free 30 Days. The least expensive app on the market. GREAT for individual entrepreneurs, small biz to med biz that aren't looking for a million features. If you are the kind of biz or management that wants your ppl to spend 60 days learning, then 2 hours a day using instead of doing their job b/c you're so tied up in being a manager -- go to something else, you won't like this. And tell your co-workers I feel sorry for them! Personally, we love it that this is mastered under 20 minutes, and we keep it up on the destops all day -- avail when we need it --but not a slave to it (looking at you Infusionsoft and Sales Force!)
Cons:
Their strength is the only reason to go 4 stars here. But let's be clear -- it's all about perspective. There are a couple things I wish the task list would do, but in speaking with LACRM, they said they are rolling them out soon. (Can't beat the customer service - damn these people are friendly! I wish my family were this nice, LOL.) I'm begging them to white label the product -- my sales reps could sell it like crazy!
Jade
Development Manager in US
Renewables & Environment, 2–10 Employees
Used the Software for: 1-5 months
LACRM Review- Fantastic!
Comments: Great! Helps me to be better organized and stay on top of contact information and 'touches'. Its great to use as a team too so if someone else on my team needs my contacts they can easily view and share them
Pros:
Ease of use for our size company and needs. Able to have a lot of details for each contact and I love that I can add a task to a contact and be emailed a reminder to do something- that saves me with how many people I am in contact with
Cons:
There isn't anything that stands out as something that I dislike about this software
Alternatives Considered: Salesforce Sales Cloud
Reasons for Switching to Less Annoying CRM: Salesforce was way too much of a catch-all and tried to do everything without doing anything particularly well. It was way too complex for what my company needs and would've required a lot of training to learn how to use all of its available features
Accounting Software, 2–10 Employees
Used the Software for: 1-5 months
Fantastic CRM to Get Your Business measuring Something
Comments: I have used many crm's from the old days of ACT to today's version of Saleforce and even Sugar CRM. All of them are good in their own unique ways. The huge value of Less Annoying CRM its ease of use and value as an efficient contact management tool while providing good reporting tools. Since it is so easy to use and learn minimal training time is required to learn it so it really easy Less Annoying. Since it integrates so well with gmail and google calendar there is no need to have multiple calendars going. It is a good place to share calendars as well. For the money - it is a great solution and very easy to buy use and get support with. The couple of times when I have required support, it is very simple to speak with someone or get video's backfrom Less Annoying CRM support showing how to do virtually anythin that can be done.
Pros:
Simple - Ease of Use - Training - Email integration - Support all well done.
Cons:
Not great at setting up my templates for importing- It will not save any templates. If you want the CRM to do any of the steps of the sales process then this is not the software for you. It is more of an advanced contact manager vs a true CRM. For the price, there are many more full CRM options out there featured
Curtis
Financial Advisor in US
Insurance Software, Self Employed
Used the Software for: 1-5 months
Source: SoftwareAdvice
Easiest and most flexible CRM I've ever used
Comments: Great CRM with excellent customer service. They helped me set up and imported all my clients at no cost. They have been very helpful teaching me how to set up and customize new fields. Everyone has been very friendly and supportive.
Pros:
The ability to customize input fields to meet my specific needs. All the client information is on one page. Customer service was able to transfer all my clients from my old CRM to the Less Annoying CRM at no cost.
Cons:
Not currently automatically integrated with my email, but emails can still be saved to the CRM by using Bcc.
Nacky
Senior Data Analyst in Philippines
Marketing & Advertising, 501–1,000 Employees
Used the Software for: 6-12 months
Excellent tool for small businesses
Pros:
Less Annoying CRM is a user-friendly and affordable tool that provides all the necessary features for small business management. The mobile app is also convenient for accessing data on the go.
Cons:
The reporting and analytics features are not as advanced as other similar tools, and it may not be suitable for larger businesses with more complex needs.