What Is Eventbrite?
Eventbrite is a ticketing and event technology platform that helps businesses organize and sell tickets to events online while helping people discover events that fuel their passions. From workshops to concerts to conferences to world-renowned film and music festivals, Eventbrite houses events of all shapes and sizes. Eventbrites powerful platform, which can be accessed online or via mobile apps, scales from basic registration and ticketing to a fully featured event management platform.
Who Uses Eventbrite?
Eventbrite lets businesses all over the world plan, promote, and sell out events of all kinds. Our event management software makes it easy to set up an event and manage registrations online.
Eventbrite Details
Eventbrite
Founded in 2006
Eventbrite Details
Eventbrite
Founded in 2006
Eventbrite videos and images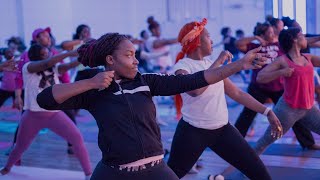 Compare Eventbrite pricing with similar products
Starting price
N/A
N/A
US$0.99/one-time
US$19.00/month
Eventbrite deployment and support
Support
Email/Help Desk
FAQs/Forum
Knowledge Base Software
Phone Support
24/7 (Live rep)
Chat
Deployment
Cloud, SaaS, Web-based
Android (Mobile)
iPhone (Mobile)
iPad (Mobile)
Training Software
In Person
Live Online
Webinars
Documentation
Videos
Sarah H.
Media Director in U.S.
Verified LinkedIn User
Marketing & Advertising, 2-10 Employees
Used the Software for: 6-12 months
Alternatives Considered:
Eventbrite for Beginners
Comments: Our goal is to encourage our Facebook audiences to attend more virtual events and provide them with the exact information and details they need, all housed in one concise place and Eventbrite has been the perfect tool for us. The analytics and reporting are very robust, especially for a free plan.
Pros:
The setup and ease of use for a first time Eventbrite user/manager was incredibly easy and seamless. The feature that is most useful to us is the Facebook event integration - and the best part - it's free. This way, our social media audiences can register for tickets directly through the Facebook event published on Facebook. It's such a powerful feature and so incredibly easy to setup.
Cons:
I wish there was an abilitty to make updates to the address after an event has already been published. With COVID-19, we had to shift from an in-person event to make it a virtual event and because we had to change the address, Eventbrite woudn't allow it. Suggestion - if an address needs to be changed, Eventbrite could automatically send an email to the list of attendees or a calendar notification of the change. The Mailchimp feature is extremely limited and I have trouble understanding what exactly the purpose of it is. I have not doubt that Eventbrite will enhance it in the future with incorporate more robust functions because Eventbrite is really great with continually improving their tools.
Joanna C.
Director of Finance in U.S.
Nonprofit Organization Management, 11-50 Employees
Used the Software for: 1-5 months
Alternatives Considered:
Nice Option for Small Nonprofits
Comments: My overall experience with Eventbrite was positive. I do believe, though, that the production link access process could be streamlined. Do users have to create a password protected Eventbrite account for a free ticket? Eliminating that step could streamline the process for both attendees and administrators.
Pros:
Being a small nonprofit performing arts organization, Eventbrite's no-fee ticketing option was a great way for our choir offer our virtual production free to our community. We had more views for the production than expected. In fact, attendees included senior living center residents from different countries as well as from several states in the US. I believe using Eventbrite broadened our audience. Another pro was being able to capture names and email addresses of all attendees. I easily exported the contact information for importing to our email distribution app.
Cons:
Our organization attracts an older demographic. We had quite a few people contact us at the start of each performance stating they could not figure out how to view our concert. Each instance was an issue with logging into the Eventbrite account. After attempting to assist, I eventually had to send the performance video link directly to the guest via email.
Courtney W.
ECommerce Coodinator in U.S.
Design, 11-50 Employees
Used the Software for: 2+ years
Effortless + Effective
Comments: Such a gem of a platform! Easy to use, a great way to keep events and attendees organized and all in one place.
Pros:
Eventbrite is such a wonderful platform for both companies and attendees. It is easy to implement, set up, use and share with customers and guests.
Cons:
We had a few connectivity issues when we first began using it, but those were quickly ironed out by their CS reps.
Javier G.
Executive Producer in U.S. Virgin Islands
Music, 2-10 Employees
Used the Software for: 2+ years
Alternatives Considered:
Crazy High Ticketing Fees - Froze My Payouts During COVID - Won't Stand By Agreement
Comments: Extremely painful.
Pros:
Eventbrite is easy to use. It's designed well.
Cons:
Customer service really stinks at Eventbrite. They're just looking to get paid. Their fees are high, sometimes 15-20% depending upon your ticket price. They had agreed on our festival to payout daily leading up to the event but changed their mind when COVID hit (to hoard cash and save themselves while screwing their event organizers.) Now they are expecting people to pull off multi-million dollar festivals without collecting any of their ticketing money up front. The worst part is they froze our payouts without telling us, until one day we noticed the lack of deposits and logged into Eventbrite to find it. Surprise surprise! They have refused to renegotiate the contract but also refuse to release funds so we can pull off our event. Eventbrite is going to bring the event industry crashing down due to the way they handled COVID.
Hospitality, 2-10 Employees
Used the Software for: 1+ year
Book More Events
Comments: Im easily solving my booking and event sales needs.
Pros:
The software is easy to use and user friendly. It integrates well with my google calendar for scheduling.
Cons:
It was easy to connect my zoom event to Eventbrite. The app places the bling on my event page for easy access.