15 years helping Canadian businesses
choose better software
Local product
What Is WebRezPro?
WebRezPro is a secure, all-in-one cloud property management system that simplifies operations for hotels and motels, multi-property groups, inns, vacation rentals, hostels, and campgrounds. The automated, easy-to-use system saves time and money while boosting direct bookings and improving guest experience. Trusted since 2003, WebRezPro is used by 2000+ properties in 45+ countries and is consistently chosen for its flexible features, excellent customer support, and comprehensive data protection.
Who Uses WebRezPro?
Hotels & Motels, Inns, Bed & Breakfasts, Vacation Rentals, Hostels, Campgrounds & RV Parks, Hotel Groups/Chains, Activity Reservations, Lodges, Cabins & Chalets.
Where can WebRezPro be deployed?
Cloud-based
On-premise
---
About the vendor
World Web Technologies
Located in Calgary, Canada
Founded in 1994
WebRezPro pricing
Starting Price:
Yes, has free trial
No free version
WebRezPro does not have a free version but does offer a free trial.
About the vendor
World Web Technologies
Located in Calgary, Canada
Founded in 1994
WebRezPro videos and images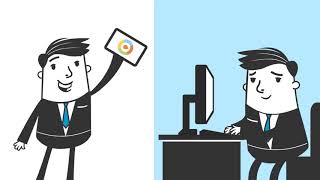 Features of WebRezPro
Accounting Software
Activity Dashboard
Availability Management
Bank Reconciliation
Billing & Invoicing
Booking Management
CRM Software
Calendar Management
Channel Management Software
Customer Database
Employee Management
Financial Management Software
Financial Reporting Software
For Hostel/Dorm Managers
For Property Managers
For Vacation Rentals
Front Desk Management
GDS/OTA Integration
General Ledger
Guest Check-in/Check-out
Guest Communications
Guest Experience Management
Housekeeping Management
Inventory Management Software
Maintenance Management Software
Marketing Automation Software
Multi-Channel Management
Online Booking
Online Payments
Online Reservations
Point of Sale (POS)
Rate Management
Registration Management
Rental Property Management Software
Reporting & Statistics
Reporting/Analytics
Reservations Management
Revenue Management Software
Self Check-in/Check-out
Site Maps
Site Reservation Management
Third Party Integrations
Alternatives to WebRezPro
Ben
General Manager & Dog Wrangler in Canada
Verified LinkedIn User
Used the Software for: 2+ years
Reviewer Source
One of the best commercial programs I have ever worked with.
Comments: Extremely efficient running of a resort.
Pros:
WebRezPro is incredibly well managed. Their customer service and tech support is incredible, responding to e-mailed questions sometimes within minutes, and always willing to talk something through on the phone. Several times, I have e-mailed suggestions, some of which were implemented within days. The few glitches we have found were fixed within hours. I have worked with other hotel systems that were run by programmers. It's obvious that WRP is run by people who know the hotel business.
Hospitality, 11–50 Employees
Used the Software for: 2+ years
Reviewer Source
Good property software for a seasonal business.
Comments: Very good so far in our 3rd year using this software. The employees are still happy.
Pros:
Offers an offseason discount on the subscription and the customer service is outstanding. Native English speakers (Canadians) that are very easy to understand.
Cons:
There are things that other programs have but this surprisingly still does not have. They take suggestions on improvements and some customer service employees comment that it is a really good idea but, the changes are slow or do not happen often enough.
Alternatives Considered: roomMaster
Reasons for Choosing WebRezPro: Cost and the product we had was not being supported any longer.
Switched From: roomMaster
Reasons for Switching to WebRezPro: Seasonal rate offered and unlimited customer service calls are included with the monthly rate.
Hospitality, Self Employed
Used the Software for: 2+ years
Reviewer Source
Love WebRezPro
Comments: Wonderful!
Pros:
They are always available to help answer any questions I have, the support team is AMAZING! My account rep is amazing as well, always available to respond to my questions and stays on top of everything. Everyone I have worked with is so kind and understanding and helpful!
Cons:
I would like to have a maintenance platform to keep track of work orders that can be linked to each unit and sent directly to the maintenance staff.
James
Hotel Manager in Singapore
Hospitality, 2–10 Employees
Used the Software for: 2+ years
Reviewer Source
Easy to use Software
Pros:
Its easy to set up. There is Interface with the CHannel Manager to get an overall snapshot of the room calender. It is also Easy to Check In and Check out guests.
Cons:
If all rooms are occupied, for me to swap rooms, I will need to do a temporary change of stay date to free up one room, for the move. This creates an extra step. I hope the Development team will provide a 'temporary' unallocated room status for the clerk to temporarily place a room.I also need to Add Credit Card as a Payment type, without having to know the 16 digits to key in. THis is because the guests gives us the physical card to charge. Once we return the physical card back, the print out does not show the full 16 digits. Although we have used Credit Card, we are unable to fill the digits in the system.
Baris
Hotel Manager in Spain
Hospitality, 10,000+ Employees
Used the Software for: 6-12 months
Reviewer Source
Great PMS which enables multiple property management
Comments: WebRezPro is a great PMS solution for us expecially with its huge number of integrated online travel agencies over the internet. We manage all our sales channels from one place thanks to WebRezPro which halps us save operation time that we spend on booking management.
Pros:
For me the most amazing part of WebRezPro is even if you have no prior PMS usage experience it is still quite straightforward to get used to work with it. We use WebRezPro for management of reservations from multiple booking websites over the internet which is great for avoiding multiple booking and updating the availability over multiple bookign platforms from one central management panel. This makes very convenient for us to manage all our sales channels.
Cons:
Coverage of Webrezpro should be increased in terms of number of integrated Online travel agencies. Expecially integration wtih the local online travel agencies of Turkey, Italy, Malaysia as well as the other locally operating booking websites would be great since it is hard to manage the listings in thse local websites one by one.
Alternatives Considered: innRoad and HotelRunner
Reasons for Choosing WebRezPro: InnRoad was not providing as many OTA integrations in number when compared with WebRezPro. Although still lacks most of the local agencies, WebRezPro was still better in terms of number of local OTA integrations.
Switched From: innRoad
Reasons for Switching to WebRezPro: Number of integrations WebRezPro was the major factor that effected our desicion to choose it over other alternatives.