Local product
What Is WebRezPro?
Whether you manage a group of hotels, a B&B, vacation rentals or a hostel, WebRezPro is a cloud-based hospitality property management system that automates all front- and back-office operations to improve your bottom line and give you more time to focus on your guests. Trusted by lodging operators since 2003, WebRezPro is consistently chosen for its comprehensive features, dependability and affordability, and is now used by 2000+ properties in 45+ countries across the globe.
Who Uses WebRezPro?
Hotels & Motels, Inns, Bed & Breakfasts, Vacation Rentals, Hostels, Campgrounds & RV Parks, Hotel Groups/Chains, Activity Reservations, Lodges, Cabins & Chalets.
Where can WebRezPro be deployed?
Cloud-based
On-premise
---
About the vendor
World Web Technologies
Located in Calgary, Canada
Founded in 1994
WebRezPro pricing
Starting Price:
Yes, has free trial
No free version
WebRezPro does not have a free version but does offer a free trial.
Pricing plans
About the vendor
World Web Technologies
Located in Calgary, Canada
Founded in 1994
WebRezPro videos and images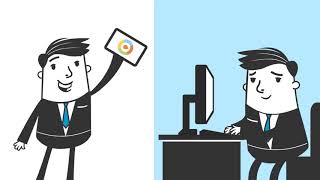 Features of WebRezPro
Accounting Software
Bank Reconciliation
Billing & Invoicing
CRM Software
Channel Management Software
Employee Management
Financial Reporting Software
For Property Managers
For Vacation Rentals
Front Desk Management
GDS/OTA Integration
General Ledger
Guest Check-in/Check-out
Guest Communications
Guest Experience Management
Housekeeping Management
Maintenance Management Software
Marketing Automation Software
Online Booking
Online Payments
Online Reservations
Point of Sale (POS)
Rate Management
Reporting & Statistics
Reporting/Analytics
Reservations Management
Site Maps
Site Reservation Management
Third Party Integrations
Alternatives to WebRezPro
Ben
General Manager & Dog Wrangler in Canada
Verified LinkedIn User
Used the Software for: 2+ years
One of the best commercial programs I have ever worked with.
Comments: Extremely efficient running of a resort.
Pros:
WebRezPro is incredibly well managed. Their customer service and tech support is incredible, responding to e-mailed questions sometimes within minutes, and always willing to talk something through on the phone. Several times, I have e-mailed suggestions, some of which were implemented within days. The few glitches we have found were fixed within hours. I have worked with other hotel systems that were run by programmers. It's obvious that WRP is run by people who know the hotel business.
Shawnda
Administration and Front Desk in U.S.
Hospitality, 11-50 Employees
Used the Software for: 6-12 months
Getting the Job done well
Comments: My overall experience has been pleasant. Most of the features make sense after I've asked, or I've been able to poke my way around and figure them out. The system interfaces with our restaurant fairly well, which is nice for when guests want to charge their meal to their room. Overall, pretty good system!
Pros:
I like most of the features- I'm particularly fond of the Tape Chart/Calendar. I use this the most, and it was one of the most important features in our considerations for getting this system. It's fairly easy to use, and it's very clear when trying to "see" availability.
Cons:
Editing reservations: While I understand what reasons there may be for it, having the "Change" and "Edit" features on reservations gets frustrating. Especially when it's just adding a note, or adding a day to the reservation. I'm used to AutoClerk- I'm used to being able to make changes, without having to switch between 'edit' and 'change'- when the guest is on the phone and jumping all around, this can be flustering.
Martine
general manager in Australia
Hospitality, 11-50 Employees
Used the Software for: 2+ years
Not impressed overall
Pros:
The reports are the most powerful feature.
Cons:
It is one of the least user-friendly software I have ever used. All the functionalities are difficult to find within the platform.
Richard
General Manager in U.S.
Hospitality, 11-50 Employees
Used the Software for: 2+ years
Solid Management Tool
Pros:
Easy to learn, simple yet powerful format,
Cons:
could use a few reports like a 5 year average. HK report could be more functional but is nice feature. maintenance app would be awesome if it would contact maintenance team (preferably by text) when a problem is reported.
Roland
Owner/manager in U.S.
Hospitality, 2-10 Employees
Used the Software for: 2+ years
Review of software
Comments: It is a great program for keeping our business organized.
Pros:
It helps keep us current with reservations and know what is happening in our business moment by moment. Overall, we have been very happy with the system. The staff is always willing to help us with our questions and needs. We appreciate that aspect the most.
Cons:
I wish it had a way to track our competitors to keep our prices lower.