What Is BambooHR?
BambooHR is an award-winning HR platform that helps your growing organizations automate, centralize, and connect your people data all in one place. It gives you a one-stop shop to:
- Manage employee data
- Find, hire, and onboard the best talent
- Simplify payroll, track hours, and capture benefits
- Measure the employee experience and performance
- And connect your data to our expansive marketplace
of pre-built integrations
For more information, visit www.bamboohr.com.
Who Uses BambooHR?
Growing businesses that want to organize their HR data, track applicants, onboard effectively, run payroll, improve the employee experience and run reports all in one platform.
Where can BambooHR be deployed?
Cloud-based
On-premise
---
About the vendor
BambooHR
Located in Lindon, US
Founded in 2008
BambooHR pricing
Starting Price:
Yes, has free trial
No free version
BambooHR does not have a free version but does offer a free trial.
Pricing plans
get a free trial
About the vendor
BambooHR
Located in Lindon, US
Founded in 2008
BambooHR videos and images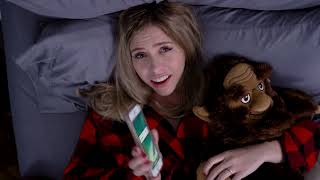 Features of BambooHR
360 Degree Feedback Software
Activity Dashboard
Activity/News Feed
Alerts/Notifications
Applicant Tracking Software
Application Management
Archiving & Retention
Automatic Time Capture
Benefits Dashboard
Billable & Non-Billable Hours
Calendar Management
Candidate Management
Candidate Profiles
Candidate Tracking
Careers Page
Collaboration Tools
Compensation Management Software
Compliance Tracking
Contractor Management Software
Customizable Reports
Dashboard Software
Data Import/Export
Deduction Management
Direct Deposit
Electronic Forms
Employee Database
Employee Directory
Employee Management
Employee Onboarding
Employee Portal
Employee Profiles
Goal Setting / Tracking
HIPAA Compliant
HR Management
Interview Management
Job Posting
Leave Tracking
Mass Notifications
Mobile Access
On-going Performance Tracking
Onboarding Software
Online Time Clock
Online Time Tracking Software
Orientation Workflow Management
Overtime Calculation
Payroll Management
Peer Appraisals
Performance Management
Performance Metrics
Performance Review Management
Process/Workflow Automation
Pulse Surveys
Question Library
Recruitment Management
Reporting & Statistics
Reporting/Analytics
Resume Storage
Review Cycle Tracking
Self Assessment
Self Service Portal
Sick Leave Tracking
Skills Tracking
Talent Management Software
Task Management Software
Tax Compliance
Third Party Integrations
Time & Attendance
Time Off Management
Time Off Requests
Time Tracking Software
Timesheet Management
Training Management
Trend Analysis
Turnover Tracking
Vacation/Leave Tracking
W-2 Preparation
Workflow Management Software
Kylie
HR Generalist and Chief Returning Officer in Canada
Education Management, 11-50 Employees
Used the Software for: 2+ years
Loving BambooHR
Comments: With the use of BambooHR, we're reducing paper-based documents and uploading it only. This is good because it can be accessed at any time and it is easier to keep track of documents rather than filing them. I am also able to run reports and customize it based on the information that I am looking for.
Pros:
BambooHR is very user-friendly. It has a clean layout and can be customized based on the needs of the organization. The overall site is easy to navigate and has the tabs that I need to manage employee data. I like that the HRIS acts as an internal intranet site for employees.
Cons:
Training tab - employees are not able to upload their own certificates. For example, if there are 6 mandatory training modules and I have 6 new hires, I would need to upload 36 files into their training tab. It's tedious and time consuming for the admin.Templates - while this is a smart feature, I think it should be broken down into two. One is for an actual template that applies to all staff (primarily forms). For contracts that require signature, it is not necessary to upload the contract as a template (since it's only used once) and request for the signature. With this, we usually use an external party to get the signatures from both parties and upload it into documents. It would be nice if this can be integrated in BambooHR so everything is in one place. Also, if the "contract" specified to an individual becomes a template, there is a risk of uploading/ sharing it by error to another employee.Cost - I wish there was an option for non-profit to save money on the software especially we're a smaller company. The cost increased a lot from July and it is also in USD which impacts the overall fee since we're a Canadian organization.
Mikayla
Executive Director of Human Resources in US
Education Management, 1,001-5,000 Employees
Used the Software for: 2+ years
I Love BambooHR
Comments: Overall, I love BambooHR and would recommend it to any small to medium-sized company that is looking for a simple solution to connecting and managing their workforce.
Pros:
The best thing about BambooHR is how user-friendly it is for all of our employees. The interface is so efficient which limits the amount of time we spend training new employees on the software. I also love the level of support we receive from BambooHR when we need it. Their customer service is top-tier!
Cons:
Although we have seen Bamboo grow and adapt in many ways over the years, there are still features that we'd love to see come to life. I appreciate the ability to suggest new product developments, but I sometimes feel limited when it comes to exit interviews and report customization.
Alternatives Considered: PowerSchool and Paycor
Switched From: Paycom
Italia
People Operations Analyst in Mexico
Events Services, 51-200 Employees
Used the Software for: 1+ year
BambooHR makes our work easier!
Comments: I overall loved the whole experience, from the introduction, sales/acquisition of the software, to the onboarding and data transfer. The Salesperson and Project Manager of our account made us feel decided about Bamboo from the very first approach. We feel candidate onboarding and administration of our personnel in the Company has become much more manageable.
Pros:
What I like the most about Bamboo is that tracking PTO, benefits, and celebrations is much easier compared to other software we've used before. This unique "social network" design has made it user-friendly for our employees regardless of their age.
Cons:
What I didn't love is that we couldn't find integration with LinkedIn for job postings. We had to use LinkedIn externally for recruiting.
Alternatives Considered: Lattice
Reasons for Choosing BambooHR: We needed a more accurate / visible PTO tracking.
Switched From: Zenefits
Reasons for Switching to BambooHR: Price, features
Hospital & Health Care, 51-200 Employees
Used the Software for: 2+ years
Amazing Customer Service, Always Looking to Improve
Comments: Overall we have really benefitted from Bamboo. I think the next big thing for Bamboo would be to offer a scheduling tool within the software. They partner with another company in this as an alternative, but I believe Bamboo could utilize their amazing innovation and forwarding thinking capabilities to create a great scheduling tool.
Pros:
We love the customer service Bamboo provides. 90% of the time I have someone helping me within 2 minutes. And they always know the answer. If what I am wanting to do is not an option, they push it up the line and a group reviews these requests constantly. Bamboo is always looking to improve their product, which I appreciate and I want to be a part of a company that is always looking forward to the future's possibilities.
Cons:
Our main issue is with payroll. We would love to utilize it, but you can only have one tax ID. We have multiple tax IDs for multiple locations and employees cross over between them constantly. The work around was for us to have multiple Bamboo accounts to accommodate for the multiple tax IDs. But this is not cost efficient for us.
Jade
Learning and Development Supervisor in Philippines
Information Technology & Services, 51-200 Employees
Used the Software for: 1+ year
BambooHR literally has everything our company requires.
Comments: Overall, it was a fantastic experience; hiring and tracking new employees was a breeze. We use Learning Management System (LMS) and integrating the two is straightforward. The app is useful for tracking time and work hours, especially since most of us work abroad. And security is top notch. We store people's information here, and we like how BambooHR performs security checks and locks on its own when you are not in front of your computer.
Pros:
We previously used Time Doctor to track our time and for payroll. However, as the company expanded. We want a system that allows us to track all employees from their assessment/ job application to their onboarding. We can even send new hire packets to get them prepared for the job. This includes what they needed to do on their first day, what documents they needed to submit, and who they should contact. It's also easy to track time off request and UPTOs. BambooHR can also be integrated with LMS tools such as TalentLMS. As a user, the app is very useful; seeing your timesheet hours and pay period, as well as the payroll reminder, is a great feature.
Cons:
The training section of BambooHR is a little complicated, and adding new training and categories is done alphabetically. As a result, having your own training roadmap and guidelines causes everything to become jumbled. When we asked their support team for help in resolving the issue, they were able to help us by manually assigning a number to each category. Another thing is, marking each training category as complete must be done one at a time. It takes a lot of effort, but it works.