What Is Mailchimp?
Mailchimp's all-in-one Marketing Platform helps small businesses market smarter so you can grow faster. As the backbone for your customer relationships, they provide AI-powered, user-friendly tools anyone can use to be successful. Mailchimp puts your audience at the center so you can send marketing emails and automated messages, create targeted ad campaigns, build landing pages, send postcards, facilitate reporting and analytics, and sell online.
Who Uses Mailchimp?
Cloud-based email marketing solution that helps businesses of all sizes design, automate and manage marketing campaigns across various email platforms, ad channels and more via a unified dashboard.
Where can Mailchimp be deployed?
Cloud, SaaS, Web-based, Mac (Desktop), Windows (Desktop), Android (Mobile), iPhone (Mobile), iPad (Mobile)
About the vendor
Mailchimp
Founded in 2001
24/7 (Live rep)
Chat
Languages
English, French, Portuguese, Spanish
About the vendor
Mailchimp
Founded in 2001
24/7 (Live rep)
Chat
Languages
English, French, Portuguese, Spanish
Mailchimp videos and images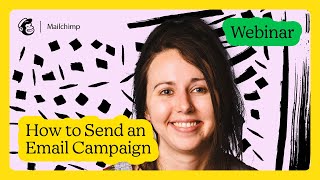 Compare Mailchimp pricing with similar products
Features of Mailchimp
AB Testing
API
Activity Dashboard
Alerts/Notifications
Archiving & Retention
Auto-Responders
Automated Publishing
Automated Scheduling
Behavior Analytics
Behavioral Targeting
CAN SPAM Compliance
Campaign Analytics
Campaign Management Software
Campaign Segmentation
Campaign Tracking
Channel Management Software
Click Tracking
Collaboration Tools
Contact Database
Content Management System (CMS) Software
Conversion Tracking
Customer Database
Customer Profiles
Customer Segmentation
Customizable Fields
Customizable Templates
Dashboard Software
Data Import/Export
Drag & Drop
Drip Campaigns
Dynamic Content
Email Campaign Management
Email Management Software
Email Marketing Software
Email Templates
Email Tracking Software
Engagement Tracking
Event Triggered Actions
For iPad Devices
Form Builder
Interaction Tracking
Landing Pages/Web Forms
Lead Capture Software
Lead Segmentation
List Management
Marketing Automation Software
Mobile Access
Mobile Optimized Emails
Multi-Account Management
Multi-Campaign
Multi-Channel Data Collection
Multi-Channel Distribution
Multi-Channel Marketing
Offline Response Collection
Performance Metrics
Post Scheduling
Publishing Options
Question Branching
Question Library
ROI Tracking
Randomization
Real Time Analytics
Real Time Editing
Real Time Reporting
Recommendations
Referral Tracking
Reporting & Statistics
Reporting/Analytics
Search/Filter
Segmentation
Shared Inboxes
Skip Logic
Social Marketing
Social Media Integration
Subscriber Management
Survey Builder
Team Management Software
Template Management
Third Party Integrations
URL Customization
WYSIWYG Editor
Website Visitor Tracking
Workflow Management Software
Alternatives to Mailchimp
Justin L.
Songwriter/Producer in U.S.
Verified LinkedIn User
Media Production, 2-10 Employees
Used the Software for: 2+ years
Alternatives Considered:
Best Email Marketing Software Available
Comments: The customer service is outstanding. I was having some trouble developing a campaign and reached out to customer support and got a reply within 10 hours. I was able to resolve my issue quickly. Mailchimp has really become my Go To tool for all things email marketing related and it has touched on other applications, such as developing a killer landing page which actually gets conversions. I also feel that the free version really does give you a lot to start with, but it is easy to outgrow that really fast.
Pros:
Mailchimp makes running an email campaign easy and simple. Don't get me wrong, there are super deep functions like multivariate campaigns and killer landing pages that integrate with your .com. I cannot say enough good things about Mailchimp. I have found that this software is simply the best available option out there for the money. I have been able to grow my mailing list and find what works with my audience.
Cons:
I don't like how the Pro features are left out of the basic starter package. I understand that is how they make their money, however, those extra tools could be quite useful to new start up businesses, like myself that simply do not have it in the advertising budget to go to the pro level. I also struggled with making my emails 100% compliant because nowadays everyone is blocking or reporting spam mail. It isn't Mailchimps fault for that, it just makes it hard to get past the red tape of email marketing in general. However, they make it as easy as possible.
E-Learning, 2-10 Employees
Used the Software for: 2+ years
Alternatives Considered:
Great for small user lists
Comments: Very positive to get started, but got expensive quickly and the new user interface is very confusing
Pros:
Free for users just getting acquainted to e-mail marketing, especially those with small e-mail lists it makes a great entry point. Many professional looking templates available, so people do not need teams of people who are both artists and can code.
Cons:
The lists get very expensive after you grow past 2,000 subscribers. It almost gets prohibitively expensive for infrequent users that do not use e-mail marketing regularly to generate business.
Latoya L.
Independent Nurse Consultant in U.S.
Management Consulting, Self Employed
Used the Software for: 1-5 months
Alternatives Considered:
Mailchimp
Comments: Overall, Mailchimp was OK, but it was not the best for my business needs.
Pros:
The feature I liked the most was sending out social media posts.
Cons:
The features related to the email campaign were very limited. You could only have a certain number of "groups". For some reason, I felt that the software itself was not that easy to use. I was also not able to upload or sync a lot of different templates.
Leng V.
Director of Operations in U.S.
Nonprofit Organization Management, 2-10 Employees
Used the Software for: 2+ years
Mailchimp is great for email campaigns
Comments: My overall experience has been ok. It's easy to use, great for the design aspect of email campaigns with the templates etc. it provides great feedback about the campaigns. I know mailchimp has great features that my organization should use better and that way get a better bang of our money.
Pros:
Design capabilities. To be honest, I've been trying to quit the software because we use too many in our organization for doing email campaigns. The user interface for creating templates and overall design is better than other softwares like Bloomerang and our marketing people keep defending to keep mailchimp for that reason. It's easier to use than some in the competition.
Cons:
The main weakness I believe is the fact that a lot of the emails go into people's spam folder, which it does not happen with the other database platform we use, Bloomerang. Bloomerang sends the newsletter in chunks (not all at the same time) to avoid that. I don't know if there is something else to it, but the reality is that many people miss our campaigns due to this reason. Also, it's getting more and more expensive, at least for a small grass-root like us
Marketing & Advertising, 2-10 Employees
Used the Software for: 1+ year
Alternatives Considered:
Great For Small Businesses Or Beginners To Email Marketing
Comments: My experience was very good when getting started, it's a great tool to learn the ins and outs of sending a large amount of emails. I did end up growing too large to continue using the software though, but it fits perfectly for small to medium sized businesses.
Pros:
Mailchimp was the first service I ever used for sending a lot of emails, I like how easy they make it to get started, and the range of email templates provided.
Cons:
The thing I liked least was whilst emails normally hit inbox, they occasionally didn't which can be annoying. The price also isn't the most competitive if you are sending a large amount of emails.