What Is Mailchimp?
Mailchimp's all-in-one Marketing Platform helps small businesses market smarter so you can grow faster. As the backbone for your customer relationships, they provide AI-powered, user-friendly tools anyone can use to be successful. Mailchimp puts your audience at the center so you can send marketing emails and automated messages, create targeted ad campaigns, build landing pages, send postcards, facilitate reporting and analytics, and sell online.
Who Uses Mailchimp?
Cloud-based email marketing solution that helps businesses of all sizes design, automate and manage marketing campaigns across various email platforms, ad channels and more via a unified dashboard.
Where can Mailchimp be deployed?
Cloud-based
On-premise
---
About the vendor
Intuit
Located in Sacramento, U.S.
Founded in 1983
Languages
Brazilian Portuguese, English, French, Spanish
About the vendor
Intuit
Located in Sacramento, U.S.
Founded in 1983
Languages
Brazilian Portuguese, English, French, Spanish
Mailchimp videos and images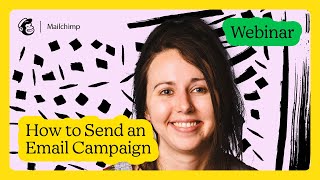 Compare Mailchimp pricing with similar products
Features of Mailchimp
AB Testing
API
Activity Dashboard
Alerts/Notifications
Auto-Responders
Automated Publishing
Automated Scheduling
Behavior Analytics
Behavioral Targeting
CAN SPAM Compliance
Campaign Analytics
Campaign Management Software
Campaign Segmentation
Campaign Tracking
Channel Management Software
Click Tracking
Collaboration Tools
Contact Database
Content Management System (CMS) Software
Conversion Tracking
Customer Database
Customer Profiles
Customer Segmentation
Customizable Fields
Customizable Templates
Dashboard Software
Data Import/Export
Drag & Drop
Drip Campaigns
Dynamic Content
Email Campaign Management
Email Management Software
Email Marketing Software
Email Templates
Email Tracking Software
Engagement Tracking
Event Triggered Actions
For iPad Devices
Form Builder
Interaction Tracking
Landing Pages/Web Forms
Lead Capture Software
Lead Segmentation
List Management
Marketing Automation Software
Mobile Access
Mobile Optimized Emails
Multi-Account Management
Multi-Campaign
Multi-Channel Data Collection
Multi-Channel Distribution
Multi-Channel Marketing
Multiple User Accounts
Offline Response Collection
Performance Metrics
Personalization Software
Post Scheduling
Publishing Options
Question Branching
Question Library
ROI Tracking
Randomization
Real Time Analytics
Real Time Data
Real Time Editing
Real Time Notifications
Real Time Reporting
Recommendations
Referral Tracking
Reporting & Statistics
Reporting/Analytics
Search/Filter
Segmentation
Shared Inboxes
Simple Mail Transfer Protocol (SMTP)
Skip Logic
Social Marketing
Social Media Integration
Subscriber Management
Survey Builder
Team Management Software
Template Management
Third Party Integrations
URL Customization
WYSIWYG Editor
Website Visitor Tracking
Workflow Management Software
Alternatives to Mailchimp
Dylan
Operations Manager in Australia
Verified LinkedIn User
Printing, 11-50 Employees
Used the Software for: 2+ years
Alternatives Considered:
Solid program, but cost and introduction of subscription pricing made it unviable for us
Comments: We still have a positive perception of Mailchimp. It served us well over a long period and was low-stress and reasonably priced. However, as they changed direction with the software (and pricing) it no longer became appropriate for email newsletters only. There is probably tremendous value for those who want to take advantage of segments and the more CRM like features!
Pros:
Mailchimp is incredibly solid, the UI is familiar to many staff (so learning curve was slight), and they seemed to maintain high quality sending ip integrity (so open rates remained high). Other competitors we have tested over the years seemed more flexible with their sending quality, so we noticed sharp open-rate drops (even after warming up the list). Campaigns were easy to setup and it was relatively easy to set up attractive emails (or pull in templates from elsewhere). Reporting made sense, and it was useful to be able to track client engagement over time.
Cons:
We were very committed to Mailchimp over a long period (10+ years) but primarily for email newsletters. As the software developed, they continued to introduce more and more features, but in some ways this just complicated things for us. We used Mailchimp for infrequent mailouts to large mailing lists, and this worked well when they allowed you to buy adhoc credits. However, when they introduced subscription pricing only (arguably fair enough given all their new features) it made it entirely unviable to continue.
Brittany
SMB Owner, Exec. Dir. of a Non-Profit in U.S.
Online Media, Self Employed
Used the Software for: 2+ years
Alternatives Considered:
A Great EMS To Streamline A Complex Content Marketing Funnel/Lifecycle
Pros:
What I like most about Mailchimp is its ability to use in scale for businesses/missions of all sizes. I have worked on it for my own personal brand and upwards of deploying at 118 locations while also utilizing internally as a head of a marketing and creative design team. It integrates pretty easily with sooooo many other apps, which makes it a yes for me in a world where you need to build socials and your customer contact database simultaneously to getting the word out about whatever marketing need you send via email.
Cons:
Sometimes the automation features can flub... as in an older version of a saved draft may send (rare occasion, sometimes user error but sometimes not) or specifically timed out emails for a time zone may send earlier/later than desired.
Benjamin
Client Partner in U.S.
Financial Services Software, 11-50 Employees
Used the Software for: 2+ years
Alternatives Considered:
Mailchimp - Review from a technical person
Comments: We can accurately and easily reach all over our contacts. The templates and professionalism of the emails are great.
Pros:
For reaching out to our contacts and creating emails, the system is great!
Cons:
The data is awful, why can't I access the underlining data at the contact level? How many clicks did Sally have in her entirety? What did she click on? Where is she in the various campaign? I'm looking for Sally, why can't I find her through a search functionality? I can't see this info directly.
José Miguel
Owner in Chile
Consumer Goods, 2-10 Employees
Used the Software for: 2+ years
Alternatives Considered:
A renewed classic
Comments: If you are a small business owner, an email marketing solution is one of the first tools you need to use in your e-commerce section. If you look on Google, you will find Mailchimp and others fighting for first place on the search. I tried all of them when I started on this, and Mailchimp was the only one for me that delivered a great set of tools for free on their first tier. This pricing model allows small businesses like yours to start without having to invest more money to begin operating. Then, after your business grows, Mailchimp stays with you, and their subscription tiers are affordable. So, if you are starting on email marketing and you have a small business, give Mailchimp a try, you won't regret it.
Pros:
Mailchimp was my first approximation to a customer relationship management tool and, after many years, still is my usual selection and advice to other small businesses. It is an easy-to-use platform with a great development team who cares about its clients. In recent years the tool has evolved and added new features, all great additions.
Cons:
Right now, nothing about Mailchimp is bad for my small business.
Ngenge
Telemarketer in Cameroon
Verified LinkedIn User
Computer Software, 2-10 Employees
Used the Software for: 2+ years
Mailchimp
Comments: MailChimp ultimately is able to deliver quality results for every single marketing campaign we run, both for our clients and ourselves and that's pretty much what others are lacking. It's affordable and easily adaptable- I STRONGLY RECOMMEND IT.
Pros:
The perfect marketer's handtool. I just love everything about MailChimp. From lead generation to marketing automation MailChimp is efficient. MailChimp provides one of the best conversion asset libraries for creating effective landing pages with very beautiful templates which are easily customizable and simple to play around with. It has a pretty straightforward pricing plan with an awesome customer service solution. I can find this tool super helpful
Cons:
no bugs or conservatives with this tool yet.