What Is RXNT?
RXNT's integrated suite of healthcare software optimizes clinical outcomes and RCM for your practice. Get cloud-based Practice Management with Billing & Scheduling, Electronic Health Records with Patient Portal, or certified E-Prescribing (eRx) software. Predictable, transparent pricing includes free setup, training, support, mobile apps, and more.
Our unified "Full Suite" system employs a secure, central database so your data passes through every product in real-time, no matter the device.
Who Uses RXNT?
RXNT provides integrated, cloud-based software for healthcare specialties of all sizes, from large physician practices to medical billing professionals across the United States.
RXNT Details
RXNT
Founded in 1999
RXNT Details
RXNT
Founded in 1999
RXNT videos and images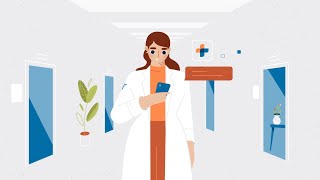 Compare RXNT pricing with similar products
Starting price
US$65.00/month
N/A
US$449.00/month
US$125.00/month
RXNT deployment and support
Support
Email/Help Desk
FAQs/Forum
Knowledge Base Software
Phone Support
Chat
Deployment
Cloud, SaaS, Web-based
Mac (Desktop)
Windows (Desktop)
Linux (Desktop)
Chromebook (Desktop)
Android (Mobile)
iPhone (Mobile)
iPad (Mobile)
Training Software
In Person
Live Online
Webinars
Documentation
Videos
James C.
Medical Director for Hospice and Palliative Care in U.S.
Verified LinkedIn User
Hospital & Health Care, 1,001-5,000 Employees
Used the Software for: 2+ years
Excellent for hospice and palliative care
Pros:
E-prescribing is the only feature that I use and it is excellent. It makes EPCS easy and allows my staff to assist me with preparing the prescriptions for my review and authorization.
Cons:
The web interface could be better as well as the process to add and administer users.
Nicholas B.
Advanced Nurse Practitioner in U.S.
Hospital & Health Care, Self Employed
Used the Software for: 1+ year
Love the product
Comments: I use it for my small business, and it works well. I do not use any of the software that deals with billing. I am a concierge provider, so it is cash only. So I can't expound on that facet. However, for charting and prescribing it is the most approachable I have encountered.
Pros:
It allows me to chart easily on a patient, then run through and prescribe what I need too. I like this software because it allows me to set up my templates easier than other EHR's I have used in the past. Ease of use.
Cons:
Nothing, compared to the 5 other software EHR's I have used this is easiest. I am trying to think if there is anything I would improve, but can't at the moment. I complained for years about the other software options I was forced to use.
Verified Reviewer
LCSW/Therapist in U.S.
Verified LinkedIn User
Hospital & Health Care, 2-10 Employees
Used the Software for: 1+ year
Ehr
Comments: There are issues with messaging, editing appointments that may take days for support to help with. Due to compliance issues it may be important that admin or owners do not have access to all information in RXNT; once a patient is active only licensed or physician should have access. Admins should also not have the ability to read messages between clinicians and physicians/clinicians.
Pros:
Somewhat easy to use; takes time to understand what each screen means and the process for each task.
Cons:
Messages should be secure between clinicians/physicians, not accessible by admins or others. When an appointment is scheduled with another provider on the same date as a regularly scheduled appointment with a different provider in the same practice-it should warn or prevent this.
Michelle K.
business owner/biller in U.S.
Medical Practice, 2-10 Employees
Used the Software for: 2+ years
Alternatives Considered:
Krogstad Review
Comments: I rank this software very high overall compared to other billing and EHR software systems and the support as well as the chat process is very highly rated
Pros:
The ease of use and the ability to work within the system without having to move from a lot of different screens. Your support staff is awesome and incredibly knowledgeable, I really appreciate that
Cons:
1. I think the billing processes are overall good but there is a lag time in processing as the day goes on. 2. posting payments has been slower lately. 3. need to indicate in the EHR what office you are in on the header. 4. please add the date of birth next to the patient on all screens. 5. Customized preferences do not always save as defaults, you have to keep selecting them. An example is the insurance payments screen. The payment amounts are way to the left and I have a customized view and select default but it never saves. When I go back into the screen it has reset. 6. Custom preferences are sometimes overwritten or do not save 7. In billing, if I save a claim from a different location other claims after it also default to that location. 8. Custom reports are difficult to create and are not as easy to create as they should be. Also, the options needed for custom reporting are not always available
Verified Reviewer
Revenue Cycle Specialist in U.S.
Verified LinkedIn User
Hospital & Health Care, 51-200 Employees
Used the Software for: 6-12 months
Alternatives Considered:
Good/ Easy to learn System
Comments: When we first went live and getting everything set-up was challenging and we are having issues with our Charge capture system integrated with RXNT and Missing doctor's charges.
There were a few tweaks that we are still working out with RXNT, but I think this is a great system to use for a Medical Billing System.
Pros:
The user friendliness. Easy to navigate and train on.
Cons:
No place of service in the "claim scrubbing" tab. No charge capture system that can take a picture of the facesheet and auto populate to RXNT. Too much manual entry. Issues with our Charge capture system integrated with RXNT. Missing doctor's charges.