15 years helping Canadian businesses
choose better software
What Is SysAid?
SysAid Help Desk & ITSM is an all-in-one ITSM software that helps organizations streamline IT operations and deliver better service. It includes a suite of tools for Ticketing Management, Problem & Change Management, Reporting, and built-in Asset management. SysAid ITSM is easy to use and configure, making it a good choice for organizations of all sizes. It is also highly scalable, so it can grow with your organization as your needs change.
Who Uses SysAid?
SysAid serves organizations spanning all industries and sizes from SMBs to Fortune 500 corporations. From our Help Desk to the ITSM+ edition, there is something to suit businesses of all magnitudes.
Where can SysAid be deployed?
Cloud-based
On-premise
---
About the vendor
SysAid Technologies
Located in Airport City, Israel
Founded in 2002
SysAid support
Phone Support
24/7 (Live rep)
Chat
SysAid pricing
Starting Price:
Yes, has free trial
No free version
SysAid does not have a free version but does offer a free trial.
Pricing plans
get a free trial
About the vendor
SysAid Technologies
Located in Airport City, Israel
Founded in 2002
SysAid support
Phone Support
24/7 (Live rep)
Chat
SysAid videos and images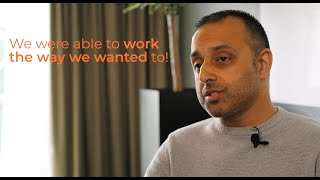 Features of SysAid
Access Controls/Permissions
Activity Dashboard
Alerts/Escalation
Alerts/Notifications
Analytics
Asset Tracking Software
Assignment Management
Audit Management
Automated Routing
Barcode/Ticket Scanning
CMDB Software
CPU Monitoring
Change Management Software
Chat/Messaging
Chatbot Software
Collaboration Tools
Compliance Management
Compliance Tracking
Configuration Management
Contract/License Management
Customer Support Software
Customizable Branding
Customizable Reports
Customizable Templates
Dashboard Software
Drag & Drop
Email Management Software
Event Logs
Feedback Management
Full Text Search
Help Desk Management
IT Asset Management Software
IT Asset Tracking
IT Reporting
Incident Management Software
Interaction Tracking
Inventory Management Software
Issue Auditing
Knowledge Base Management
Knowledge Management Software
Live Chat Software
Macros/Templated Responses
Mobile Access
Multi-Channel Communication
Network Monitoring Software
Patch Management Software
Performance Metrics
Performance Monitoring
Prioritization
Problem Management
Real Time Monitoring
Real Time Notifications
Real Time Reporting
Real-Time Chat
Release Management
Remote Access/Control
Remote Monitoring & Management
Reporting & Statistics
Reporting/Analytics
Self Service Portal
Service Catalog
Service Level Agreement (SLA) Management
Supplier Management
Support Ticket Management
Surveys & Feedback
Task Management Software
Third Party Integrations
Ticket Management
Uptime Reporting
User Management
Workflow Configuration
Workflow Management Software
Sarah
System Administrator in US
Verified LinkedIn User
Information Technology & Services, 10,000+ Employees
Used the Software for: 2+ years
Reviewer Source
We can track resolved incidents and help customers solve them quickly
Comments: The central hub for reporting problems and requesting help with information technology. With this application, corporate leaders may see how their IT department is performing as a whole. It also helps customers effectively report issues and request services.
Pros:
Sysaid's incident and request management is excellent; the service is responsive and helpful around the clock, and any issues we encounter are quickly resolved. The ease of use for both our IT staff and our end customers. It offers every feature and capability expected of an IT service management system.
Cons:
Reports and the dashboard's interface might use some work, as could the overall presentation. The implementation may be fine-tuned to match the new designs, and new features might be added to the reports and dashboards.
Lillian
Human Resources Generalist in US
Verified LinkedIn User
Hospital & Health Care, 10,000+ Employees
Used the Software for: 1+ year
Reviewer Source
Great ITSM platform with great capabilities
Comments: SysAid is the answer to the issue of manual customer management. We utilize it for contract and renewal management, automated responses to customer support questions, and onboarding of new services.
Pros:
The platform's pre-built functionality is excellent for handling support tickets, and it's highly customizable to fit any organization's specific requirements. Having the option to make your own folders and processes is quite useful.
Cons:
There are so many settings and options to configure in this program that we often find ourselves lost. There can be post-update issues on occasion. Since I only have 5 administrators and the bare minimum license, I can't generate nearly enough reports.
Jae
Network Engineer/Administrator in US
Transportation/Trucking/Railroad, 51–200 Employees
Used the Software for: 6-12 months
Reviewer Source
Behind the times.
Comments: A haphazard ticket system that sometimes works better then nothing at all.
Pros:
I like that you can make quick keys for EU's to access Web-Portal. I like the customization of tickets, assets and EU portals (once you can figure them out). I love the Language Configuration Text file you can use to make it totally your own. LDAP integration is a total dream come true.
Cons:
Customer service is HORRID! To the point of complaints have to go to CEO of SysAid and had to have HER get on the phone with us. Mobile apps for Android and Now iOS are broken or severely limited functionality and VERY outdated compared to other ITSM's apps. RDS never works correctly. Assets have never fully populated, even though all our systems have agents and services enabled correctly. SNMP devices are atrocious to get to populate and forget monitoring... You have to have a degree in Theoretical Physics near to find the OID's and a dedicated systems analyst to research them and keep them updated. Dashboard has disappeared and can't get it to return, let alone ever work. The entire interface is clunky and looks like it was written when XP was in it's prime. WMI Scans are pointless as you can't do anything with the results of those found devices. Small to Medium business would be better off with Spiceworks IMHO.
SysAid Technologies Response
6 years ago
Thank you for your honest feedback. We understand that life is not always perfect, but we want to have open communication with our customers to keep improving. Sometimes, our CEO jumps on welcome calls with clients, and personally introduces herself. You happened to be on such a call. To answer your issues: Mobile apps - We¿ve been working on new apps for the past few months and are currently releasing them to the App Stores. The iPhone app is available and adopted to iOS 11, and a new Android app is currently being uploaded. Agents and asset management - We¿re working on a better user experience to deploy and manage agents and are constantly introducing updates. Product interface - We just released a new user experience for end users in our Self-Service Portal and are currently upgrading the admin user interface. Take a look at the new Self-Service Portal, to view the new UI we¿re releasing. Your account manager will contact you tomorrow to make sure your issues are addressed
Simon
Digital Services Partner in UK
Civic & Social Organization, 51–200 Employees
Used the Software for: 1-5 months
Reviewer Source
Sysaid ITSM
Comments: Excellent from start to finish during implementation.
Pros:
It's very easy to setup and getting up and running was quick. The support from Sysaid and the tech enablement sessions were outstanding.
Cons:
Nothing stands out. We found everything so good.
Alternatives Considered: Freshservice and HaloPSA
Reasons for Choosing SysAid: We needed more features and better support.
Switched From: Spiceworks
Reasons for Switching to SysAid: Better value for money for the features packaged.
Shayla
Human Resources Specialist in US
Verified LinkedIn User
Internet, 1,001–5,000 Employees
Used the Software for: 1+ year
Reviewer Source
Robust and affordable IT management tool
Comments: We also use it for tracking changes, keeping an inventory of our assets, and generating reports. We are now better able to track and manage our assets, as well as identify the type and version of software running on each machine.
Pros:
The IT business processes in our company are monitored, measured, and supported by end-users thanks to Sysaid. We needed a solution that provided constant, seamless connectivity across all of our devices.
Cons:
It seems like they are halfway done implementing a whole new, cutting-edge UI design, judging by the current state of the user interface. The layout and aesthetic of the many pages varies. The product makes use of three or four distinct styles.