What Is SysAid?
SysAid uses service automation to make IT work smarter, not harder. With a help desk that practically manages itself, millions of users around the world enjoy faster service, lighter workloads, and away smoother service experience. It makes every aspect of ITSM so breezy and automatic, freeing up IT from the grind and instead, allowing them do the things your business really needs to keep going strong.
SysAid provides the fix that IT has so badly needed.
Try IT for free today.
Who Uses SysAid?
SysAid serves organizations spanning all industries and sizes from SMBs to Fortune 500 corporations. From our Help Desk to the ITSM+ edition, there is something to suit businesses of all magnitudes.
Where can SysAid be deployed?
Cloud-based
On-premise
---
About the vendor
SysAid Technologies
Located in Airport City, Israel
Founded in 2002
SysAid support
Phone Support
24/7 (Live rep)
Chat
SysAid pricing
Starting Price:
Yes, has free trial
Yes, has free version
SysAid has a free version and offers a free trial.
Pricing plans
get a free trial
About the vendor
SysAid Technologies
Located in Airport City, Israel
Founded in 2002
SysAid support
Phone Support
24/7 (Live rep)
Chat
SysAid videos and images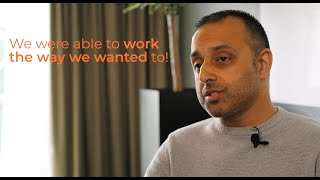 Features of SysAid
Access Controls/Permissions
Activity Dashboard
Alerts / Escalation
Alerts/Notifications
Analytics
Asset Tracking Software
Assignment Management
Audit Management
Automated Routing
CMDB Software
CPU Monitoring
Change Management Software
Collaboration Tools
Compliance Management
Compliance Tracking
Configuration Management
Contract/License Management
Customer Support Software
Customizable Branding
Customizable Reports
Customizable Templates
Dashboard Software
Drag & Drop
Email Management Software
Event Logs
Feedback Management
Full Text Search
Help Desk Management
IT Asset Management Software
IT Reporting
Incident Management Software
Interaction Tracking
Inventory Management Software
Issue Auditing
Knowledge Base Management
Knowledge Management Software
Live Chat Software
Macros/Templated Responses
Mobile Access
Multi-Channel Communication
Network Monitoring Software
Performance Metrics
Performance Monitoring
Prioritization
Problem Management
Real Time Monitoring
Real Time Notifications
Real Time Reporting
Real-Time Chat
Release Management
Remote Access/Control
Reporting/Analytics
Self Service Portal
Service Catalog
Service Level Agreement (SLA) Management
Supplier Management
Support Ticket Management
Task Management Software
Third Party Integrations
Ticket Management
Uptime Reporting
User Management
Workflow Configuration
Workflow Management Software
Thomas
IT Analyst in UK
Verified LinkedIn User
Law Practice, 51-200 Employees
Used the Software for: 6-12 months
SysAid - Simple Solution, Big Outcome
Comments: The Team are friendly and understood our needs (Once we had defined these). Overall the process has been quite simple, it's simply getting your head around using new software/solutions.
Pros:
I love the fact that SysAid is not a boring 'Out of the Box' 'This is what you get' experience. SysAid is tailored to your needs during the implementation process, from colour schemes, to custom data fields, to process automation.
Cons:
I dislike the fact that I had to learn 'very basic' HTML to implement notifications. This wasn't a great hinderance, but definitely something I disliked.
Alternatives Considered: ServiceNow Customer Service Management and ManageEngine ServiceDesk Plus
Reasons for Choosing SysAid: No longer fulfilled our growing list of requirements.
Switched From: ServiceNow Customer Service Management and ManageEngine ServiceDesk Plus
Reasons for Switching to SysAid: Cost and Versatility
James
Systems Administrator III in US
Verified LinkedIn User
Higher Education Software, 201-500 Employees
Used the Software for: 1+ year
SysAid Review
Comments: We have tracking capability with SysAid that we never had before. We are able to better route our service requests to the correct team for quicker response. We have better ability to tier our help desk services. We have the capability of tracking hardware and software assets and maintaining an ITIL CMDB.
Pros:
Includes an asset management system and CMDB, modern interface for end-users and administrators, excellent sales and technical support.
Cons:
Workflow management is a little outdated and has a bit of a learning curve.
Alternatives Considered: Jitbit Helpdesk
Reasons for Choosing SysAid: Lack of capabilities in tracking, tiering, asset management, and CMDB.
Switched From: Jitbit Helpdesk
Reasons for Switching to SysAid: Price and capability.
Phil
ICT Operations Manager in UK
Education Management, 501-1,000 Employees
Used the Software for: 2+ years
Affordable IT management tool for education users
Comments: SysAid helps us deliver a support service with ease. The self-service portal really helps provide a central support hub where our end users can request further support or a variety of self-support material which we've pre-populated. Our overall experience both with the software itself and the support from SysAid has been brilliant.
Pros:
SysAid is so easy to setup and, right out of the box, guides you through an easy installation process (we use the on-prem version) Our end users interact positively with a well designed web GUI and local system agent. The green desktop icon is our 'go to' for support and certainly plays a big part in our support service offering.
Cons:
Minor things really, we've used this software for a while now and grown as a support service with it. With regard to upgrade paths, we'd like to see a single 'rollup' upgrade rather than incremental patches as this would help to reduce our downtime. Some further customizations (branding) to the GUI would also be great, different themes for instance.
Jae
Network Engineer/Administrator in US
Transportation/Trucking/Railroad, 51-200 Employees
Used the Software for: 6-12 months
Behind the times.
Comments: A haphazard ticket system that sometimes works better then nothing at all.
Pros:
I like that you can make quick keys for EU's to access Web-Portal. I like the customization of tickets, assets and EU portals (once you can figure them out). I love the Language Configuration Text file you can use to make it totally your own. LDAP integration is a total dream come true.
Cons:
Customer service is HORRID! To the point of complaints have to go to CEO of SysAid and had to have HER get on the phone with us. Mobile apps for Android and Now iOS are broken or severely limited functionality and VERY outdated compared to other ITSM's apps. RDS never works correctly. Assets have never fully populated, even though all our systems have agents and services enabled correctly. SNMP devices are atrocious to get to populate and forget monitoring... You have to have a degree in Theoretical Physics near to find the OID's and a dedicated systems analyst to research them and keep them updated. Dashboard has disappeared and can't get it to return, let alone ever work. The entire interface is clunky and looks like it was written when XP was in it's prime. WMI Scans are pointless as you can't do anything with the results of those found devices. Small to Medium business would be better off with Spiceworks IMHO.
SysAid Technologies Response
5 years ago
Thank you for your honest feedback. We understand that life is not always perfect, but we want to have open communication with our customers to keep improving. Sometimes, our CEO jumps on welcome calls with clients, and personally introduces herself. You happened to be on such a call. To answer your issues: Mobile apps - We¿ve been working on new apps for the past few months and are currently releasing them to the App Stores. The iPhone app is available and adopted to iOS 11, and a new Android app is currently being uploaded. Agents and asset management - We¿re working on a better user experience to deploy and manage agents and are constantly introducing updates. Product interface - We just released a new user experience for end users in our Self-Service Portal and are currently upgrading the admin user interface. Take a look at the new Self-Service Portal, to view the new UI we¿re releasing. Your account manager will contact you tomorrow to make sure your issues are addressed
peter
IT Service Catalog, Asset and Configuration Analyst and Knowledge Managerr in Ghana
Verified LinkedIn User
Information Technology & Services, 501-1,000 Employees
Used the Software for: 2+ years
My Personal Experience With SysAid ITSM TOOL and CMDB
Comments: SysAid Asset management tool has been able to resolve most part of our audit issues and it has been a good news to management. However, it is still required to resolve the prominent issue of file/application configuration monitoring.
Pros:
The integration with current business process has been easy. The product is easy to implement as long as the prerequisite is met. I like the fact that assets discovered can also display the propriety software installed on them as well as alert on the software changes.
Cons:
I believe the CI relations can be improved by automating it (Reference AppDynamics). A report can also be built for the articles which are mostly read in a week or month. More Analytical Asset dashboards can also be developed for Management use. The capability to monitor file content and folder content changes must be implemented (This is an ISO requirement which will satisfy audit issues)
Alternatives Considered: ServiceNow
Reasons for Choosing SysAid: Cost and SysAid promise of meeting our CMDB requirement
Switched From: Remedyforce
Reasons for Switching to SysAid: Cost and SysAid promise of meeting our CMDB requirement