Who Uses Jesta Vision Suite?
Midsize and large retailers, wholesalers and manufacturers specializing in branded goods, apparel, footwear, hard lines and specialty industries.
What Is Jesta Vision Suite?
Jesta is a global developer and provider of innovative cloud software applications. Retailers, e-Tailers and Wholesalers who source, manufacture and sell can streamline, automate and gain end-to-end visibility using Jesta Vision Suite modules or full ERP. Product Sourcing; Demand Planning; Merchandising; Open to Buy; Point of Sale; Reporting; Analytics; Alerts; Unified Commerce; Inventory Management; CONTACT US
Jesta Vision Suite Details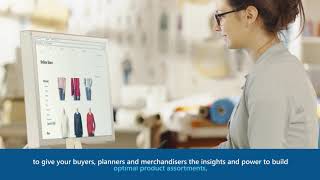 Play
Jesta Vision Suite pricing overview
Jesta Vision Suite does not have a free version.
---
Jesta Vision Suite deployment and support
Deployment
Cloud, SaaS, Web-based
Mac (Desktop)
Windows (Desktop)
Windows (On-Premise)
Linux (On-Premise)
Android (Mobile)
iPhone (Mobile)
iPad (Mobile)
Training Software
In Person
Live Online
Webinars
Documentation
Jesta Vision Suite Features