Humanity
What Is Humanity?
Humanity Scheduling, powered by TCP Software, is an easy-to-use and accessible subscription-based employee scheduling solution hosted in the cloud. Organizations can use this tool to effectively
Read more
create law-compliant and demand-based schedules, automate the scheduling process, manage conflicts, generate reports and more. With Humanity Scheduling, organizations can manage their labor resources in a more efficient manner and save hours from employee scheduling automation.
Read less
Who Uses Humanity?
Humanity Scheduling offers scalable employee scheduling solutions in any industry and any size. From public to private sector, small business to enterprise, our solutions fit.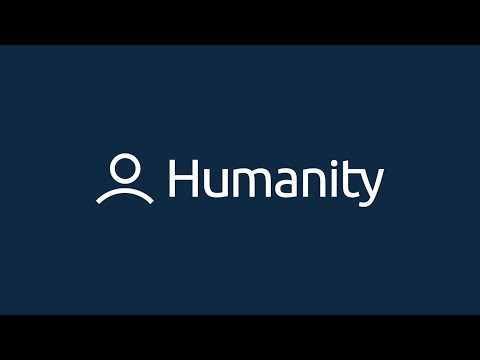 Not sure about Humanity? Compare with a popular alternative
Malecia
Music Editor, Contractor, Brand Ambassador in US
Verified LinkedIn User
Entertainment, Self Employed
Used the Software for: 2+ years
Need Help Scheduling?
Comments: I've used Humanity with Lyft and my current temp job and so far so good.
Pros:
I love how easy this software is to use and how I can access everything that I need to whether that be my schedule, message board or managers.
Cons:
There's nothing that I don't like about this software. I do wish though that at the end of each work week that it would tally up your hours worked for you.
Humanity (Shiftplanning) Response
4 years ago
Hi, Malecia, Thank you for the review, we're glad you're having such a great experience! Let us make it even better - you can view your hours in the Time Sheet report (see more here: https://helpdesk.humanity.com/articles/knowledge/Time-Sheet-Report), but only if your employer has enabled the employees to view reports in the app itself. This option is available in Advanced settings in the Account tab. If you happen to need any assistance, please feel free to contact us via 24/7 Live Chat on the website or in the app.
Alden
General Manager in US
Food & Beverages, 11-50 Employees
Used the Software for: 1+ year
Alternatives Considered:
Overall Good Product
Comments: I would recommend to a friend
Pros:
It was very easy to begin and get started quickly.
Cons:
Some of the break features and managing employee shift trades was not so smooth.
Lance
CUSTOMER SERVICE SPECIALIST in Canada
Financial Services Software, 51-200 Employees
Used the Software for: 6-12 months
Great and simple program but could use some improvement
Pros:
Very simple and user friendly, nice design as well.
Cons:
It was always laggy and sometimes very slow.
Joseph
Manager in US
Verified LinkedIn User
Maritime, 11-50 Employees
Used the Software for: 2+ years
Employee Scheduling Software For Cloud Based
Comments: Overall it does the minimum we need it to as far as recording our employees time clock but the setup is too difficult for our admins and can provide misleading information.
Pros:
Clean layout and organized GUI, Cloud based time clock. You can view your work schedule and request time off and view in real-time who is clocked in or running late. Cool that it reminds you of employees birthdays to bring in the cake and ice cream
Cons:
Some settings are displaying incorrect info. From what I understand it doesn't record accrue sick leave and paid vacation is saying 50 hours. It maybe a setting the Admin missed but as a user I'm provided false info. Also, this could be our mistake but lunch breaks doesn't work properly, we manually clock out and in, but we need to be in accordance to the state law of minimum 30 minutes.
Michael
Employee Experience Director in US
Financial Services Software, 51-200 Employees
Used the Software for: 1+ year
Scheduling made easy!
Comments: After the initial set-up and testing, it has become second nature for our team. It's easy to track time off and locations. It's intuitive as far as how to move shifts, fill shifts, and create repeating schedules.
Pros:
By far this is the easiest scheduling software I've had the pleasure of using. Creating repeating schedules is a breeze and making adjustments on the fly is a no-brainer. It just works. And it works well!
Cons:
Each user case will be unique, and ensuring we were capturing time off and sick days in a uniform way were a challenge first. Once you figure out the rules for breaks, it becomes much easier.