What Is Practice?
Streamline your coaching business:
We help coaches consolidate clunky, disjointed and annoying systems into one simple place.
Easy scheduling that shows your real-time availability, simple forms to gather information, invoices and payments — all tied together with automations.
Create invoices, recurring subscriptions and packages in seconds and get paid on time, every time.
Our world-class tools are built for both sides of the relationship, enabling client engagement via our portal.
Who Uses Practice?
Coaches of all sorts, freelancers, and solopreneurs.
Where can Practice be deployed?
Cloud-based
On-premise
Practice pricing
Starting Price:
US$25.00/month
Practice offers a free trial. Practice paid version starts at US$25.00/month.
get a free trial
Practice videos and images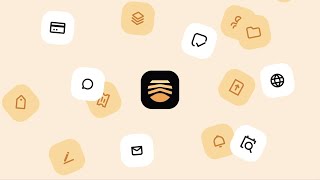 Features of Practice
Billing & Invoicing
Client Management
Scheduling Software
Session Notes
Greg
Leadership Coach in US
Verified LinkedIn User
Professional Training & Coaching, Self Employed
Used the Software for: 6-12 months
Excellent & Highly Recommended CRM
Comments: Excellent. I've enjoyed the product and rapid iteration over time.I appreciate the developers listening to active coaches.
Pros:
Very intuitive, easy to use, and excellent & responsive customer support.
Cons:
Lack of ability to edit response emails, lack of ability to time Smart Actions to send surveys at completion of coaching packages.
Marcy
CEO of Miramare Ponte Press, Story Coach, Author, Speaker, Therapist in US
Publishing, 2–10 Employees
Used the Software for: 6-12 months
Even up-and-coming it's better than most!
Comments: Even while I'm waiting on a few pieces to FULLY cover all of my needs, the price, usability, responsiveness of the Practice customer service, UX... all of that make it worth the wait. It's a great platform and it's only getting better every day.
Pros:
I don't have enough time to say everything I love about Practice. I love the ease, how everything with my clients is in one place, the calendar and scheduling, the to-dos, the ability to purchase products... it's SOOOO user-friendly. I've used Hubspot, Infusionsoft, Dubsado, and MORE... and this by FAR has the greatest and most intuitive UX.
Cons:
It's still growing! Though I've dropped lots of great improvement requests and each of them get a personal response and many have been implemented. I LOVE seeing it actively grow in response to my/our needs. The only things I'm still waiting on are 1. multi-coach capabilities (I want my co-worker to be able to log in as an equal admin to me, through her own login, and interact with our clients). My workaround is that she's signed up as a "client" and I act as a bridge. This will make me REALLY happy when it's implemented. I'm also waiting on a more sophisticated workflow option so save me remembering some of the manual stuff I still need to send to onboard clients, i.e. sending a document I want them to have, or whatever. And finally, I'd love payment plans for my invoices. I currently have to create smaller bills and remember to send them if someone is on a payment plan.
John Matthew
Chief Disruptor in US
Verified LinkedIn User
Professional Training & Coaching, Self Employed
Used the Software for: 6-12 months
Using Practice Software for managing your coaching business
Comments: My overall experience with Practice has been very good. For me, they had the right technology and a decent price point for me as I started my coaching business.
Pros:
The ability to create both private and public scheduling options for prospects and clients. Integration into Stripe for managing and tracking invoices.
Cons:
It would be nice if there were an integration into an email marking tool to help manage and nurture the early-stage buyers. I would also like a more robust contact tracking to-do tracking function - recent additions are a step in the right direction.
Alternatives Considered: Google Workspace, Salesforce Sales Cloud and HubSpot CRM
Reasons for Switching to Practice: Price Point - ease of use to get up and running
Practice Response
4 months ago
Hi John, thank you for your feedback here! An integration with an email marketing tool - of course. We'll pass this along to our product development team.
Genevieve
ADHD Coach in US
Individual & Family Services, Self Employed
Used the Software for: 1-5 months
Switched from another CRM and didn't regret it.
Comments: I have nothing but praise for their customer service. The program I switched from responded to questions and concerns within a few days, but the Practice Crew has been so responsive! Even when I put in a feature suggestion or ask a question on a weekend night, I often have a response within 2-12 hours and it is always super helpful. I have received several emails as I transitioned in and I'm so pleased with their desire to take suggestions and implement them.
Pros:
Practice has the three features that were non-negotiable for me, the ability to allow clients to schedule, invoice/billing, and contract management. With the recent announcement of e-signature, Practice will have the final feature I wanted with no client cap and cheaper than the other 2 products I've tried. I absolutely love that I can program billing into appointment scheduling to accommodate those who need to pay as they go or for those who just need a session or two check-in.
Cons:
Most of the features I was missing, namely e-signature and email templates, are being included in their new pro tier of membership. There are some things that have felt less than intuitive, but some of it may be that I'm looking for features and settings where my last program had them.
Kelly
Certified Betrayal Trauma & Sexual Addiction Recovery Coach in Canada
Mental Health Care, Self Employed
Used the Software for: 1-5 months
Best software for my coaching business!
Comments: Customer service with Practice exceeds my expectations! I have tried plenty of other "coaching softwares" only for it to end in disappointment. I wish I had found this sooner!
Pros:
The overall functionality, the ease my clients have navigating all their notes and the chat, setup was quite simple and the customer service has gone above and beyond to help with any questions!
Cons:
Only 1 con: cannot sync with Outlook, but totally worth it if you can overlook this one small thing!
Practice Response
4 months ago
Thanks for your feedback, Kelly! We're grateful to have you as part of our community. Outlook integration is on the roadmap, I'll make sure to add to you to the list so you're notified when it's available.