G12 Communications
What Is G12 Communications?
G12 Communications combines expert knowledge with next-level customer support to help companies discover the best path to Microsoft Teams. Founded on decades of expertise, the organization's services
Read more
include Operator Connect, Direct Routing, SIP trunking, Cloud PBX, UCaaS, and Teams integration. G12 is also a certified Operator Connect Partner specialized in transforming Teams into a full-featured business calling solution for businesses of all sizes.
Read less
Who Uses G12 Communications?
Any organization looking to get more out of its calling solution and Microsoft Teams licenses, including small business, enterprises, financial services, healthcare, education, and the public sector.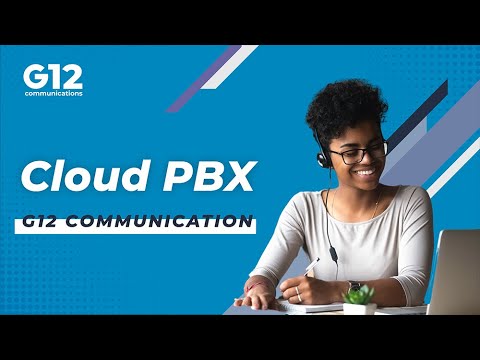 Not sure about G12 Communications? Compare with a popular alternative
Alternatives to G12 Communications
Reviews of G12 Communications
Laura
Sales/Marketing/Admin in US
Building Materials, 51-200 Employees
Used the Software for: 1-5 months
Alternatives Considered:
Bye-Bye Mitel - Hello G12!
Comments: So far we are delighted!!
Pros:
Everything!! Having used and been the administrator for a Mitel system - G12 is like turning in your old beater car that consistently would breakdown for a slick new ride! Easy to use, program, train, so many options for call handling. As the administrator - it's easy to assist employees with personalizing their set-up and assist with options. Fast and not complicated at all - I am able to bounce in/out of the manager portal in seconds.
Cons:
wrap-up mode - needs the ability to know when someone is in wrap-up mode. This is for those that are not in the call center group. There is no indicator that shows the person is busy when in wrap-up mode - just on the phone (red) or available (green). Maybe a nice blue color would indicate the person is in wrap-up mode.
Andrew
IT Project Manager in US
Hospitality, 5,001-10,000 Employees
Used the Software for: 1+ year
Great product
Pros:
G12 uses the same Yealink platform that I have used for other phone providers. Moving over to G12 has been seamless. There was no need to learn a new system.
Cons:
There are a few features that are available on my other Yealink platform that are not present with G12. Text to speech voicemail and forwarding the main line from the phone inventory list. Though there is a way to forward the phone number through the software, it requires a few extra steps.
Jerry
IT Systems / Senior TelCom Engineer in US
Verified LinkedIn User
Hospital & Health Care, 1,001-5,000 Employees
Used the Software for: 1+ year
The Steakhouse of TelCom - Hidden Gem
Comments: Our previous provider COULD NOT keep up with our UCaaS growth potential. Their system was OLD and antiquated. They wanted us to keep the partnership and move us to the "New" cloud PBX. They weren't there yet. There wasn't any redundancy, no flexibility to manage users quickly and NO e911 services. We're NOT a beta company. We NEEDED a solid UCaaS system which was cloud based that we could use for administration and have e911 capability. We seriously vetted through 5 company's and after checking all the boxes they all talked and seemed the same. I was actually numb from hearing the same thing over and over again. I was introduced to G-12 actually as a final resource. "YOU MUST Hear this guy [SENSITIVE CONTENT] tell their story of G-12 and what they have." Got on a conference call and let [SENSITIVE CONTENT] start his Demo and I asked him specifically. "[SENSITIVE CONTENT], why should I go with G-12 over all the others that I've had demo's with?". As soon as I saw the conviction in his face and him talk about how his team was i.e. provisioning, porting, support. This dude was passionate. I gave him top seat in my vetting process. I asked him to prove it. I was quickly introduced to his teams and listening to each one of them through out this process solidified my decision. With their provisioning team, porting team and support I'm now 1350+ users, 1200+ UC phones, 30+ Softphones, Teams Connections. I got EXACTLY what I asked [SENSITIVE CONTENT] team for NO FLUFF..
Pros:
As a TelCom engineer and system administrator, it's EXTREMLY important to have a plan. That plan revolves around my office staff's needs and the flexibility of the system to help make business decisions which makes my team and callers experience the best that can be. G-12 admin portal that sync's to Cloud PBX makes it SO SIMPLE to view, plan and strategize for growth and visualize call routing, make adjustments on the fly and most importantly have the provisioning team give me guidance and a REAL support and engineering team to be there when needed.
Cons:
We as Tech people wish that we had an out of the box, turn-key solution that works 100% to our favor. This is a GREAT wish list for all IT teams. There are a couple of items that I wish I could change, but these items are so insignificant and do not hinder performance to any degree. More of a cosmetic thing. For the sake of this portion of my review, I'll note - The admin portal is also cloud based. The admin panel has MANY pages and options to choose from like Users, Auto Attendants, Queues, Inventory, etc. A few of these pages I wish that we could change sorting features. I know, it's petty but sometimes, this gets annoying. Other than that, I don't have access to softphone users and management area of that just yet. It's coming but not just there yet.
Information Technology & Services, 2-10 Employees
Used the Software for: 2+ years
Alternatives Considered:
G12 is a great product for any size office!
Comments: G12 has been great to work with, their implementation and support at key to their success!
Pros:
G12 value proposition is one of its greatest selling points, you get all the critical features without having to commit to a whole collaboration suite! You can pick and choose the features that are most critical for your needs!
Cons:
The base mobile app needs to have additional features!
Law Practice, 11-50 Employees
Used the Software for: 1+ year
Alternatives Considered:
G-12 is a great phone system for businesses
Comments: Absolutely great! Everyone in our office has been VERY pleased with the G-12 phone system!
Pros:
The flexibility of the call routing feature to adapt to the ever-changing variables of our office.
Cons:
Wish there was an easier way to connect a long-range wireless headset to the system. We experimented with a few and did not have the best luck. Wish G-12 offered these devices with the corresponding support.